Bobbi Polzine Bigman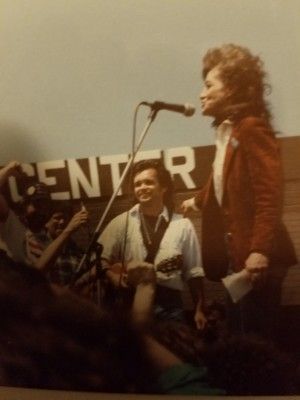 Bobbi Polzine Bigman died on September 27 at Northwest Hospital in Seattle.
Bobbi was a life-long fighter for justice, motivated by love.  She was born in the shadow of the Depression on February 9, 1936 to Maynard and Agnes Datzman in Jackson County, Minnesota, and grew up on their farm.  She got both her fighting spirit and her commitment to justice from her parents.  Maynard rode the rails during the Depression, and never lost his love and respect for labor or his heartfelt opposition to racism and hatred.
In 1956 she married her first husband, Alfred Polzine.  They had four children: Jamie, who sadly died in infancy; Rebecca ("Becky"), who went on to become a talented ballerina and dance teacher, now teaching dance near Sioux Falls SD; and John and James ("Jim"), two of southwest Minnesota's best auto mechanics, each with his own shop – John in Brewster MN, and Jim in Windom MN.
When she was younger Bobbi was a pilot with the Civil Air Patrol, road motorcycles hard and fast (but only union-made US-made Harleys and Indians) and drove time trials for races.  She was a well-respected writer, publishing not only about farming and the farm crisis, but also with humor about life in rural America.
When the farm crisis hit in the early 1980s, Bobbi provided national leadership for the fight to save family farms.  She co-founded and co-chaired Minnesota Groundswell, and within less than two months had 17,000 farmers and allies on the steps of the State Capitol to demand a moratorium on farm foreclosures, guaranteed farm operating loans and a fair price for commodities.  At least 34 Minnesota school districts shut down for the mobilization so that students and staff could attend.  The students mostly went home, but a group of farmers stayed to occupy the Governor's office.
As the crisis worsened, the Production Credit Association tried to repossess Bobbi and Alfred's farm equipment.  Groundswell activists dug a trench five feet deep and ten feet wide, and the local newspaper reported that "Groundswell Minutemen" were prepared to defend the farm.
Bobbi was a key ally for the labor movement in Minnesota.  When Hormel workers in Austin MN went out on strike, Bobbi and Groundswell organized a "tractorcade," bringing slow-moving tractors along the interstate and other highways to surround the plant in support of the workers.  They also organized a producers' boycott to deny Hormel local hogs.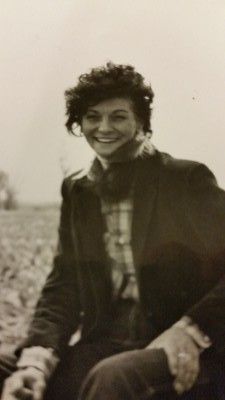 She was also a key organizer for the first Farm Aid, the only non-performer on the stage.  At a huge national mobilization to commemorate the March on Washington, Bobbi spoke on behalf of family farmers.  She was a part of a delegation of family farmers to Nicaragua under the first Sandinista government, and was also part of an international delegation to Libya after the US bombing of that country. 
Bobbi left Minnesota in 1986 to be with her future husband, Paul Bigman.  They moved from Chicago to New Jersey and then to Seattle, where they have lived for the past 20 years in Crown Hill.  In Seattle Bobbi became a well-known figure in Crown Hill, resuming writing to describe area institutions in the Seattle Press.
Throughout her life, Bobbi was motivated by love: love for her family, love for the land, love for justice, love for her heritage.  She was part Lakota, was active in the American Indian Movement (AIM) and viewed her eagle feather as one of her most prized possessions.  She always gave harbor to those in need, whether it was travelers stuck in a blizzard in Minnesota or homeless folks looking for work in New Jersey.  If Bobbi had a dime and saw someone in need, she'd always give that person at least a nickel, if not the whole dime.
Her greatest love was for her children.  She leaves behind a bereaved husband, Paul Bigman of Seattle WA, and three children, Becky and her husband Mark, of Tea SD; John and his wife Annalee of Brewster MN; and Jim and his wife Michelle of Windom MN; three siblings, three grandchildren, five great grandchildren and a host of nieces and nephews.  But she also leaves behind literally thousands of farmers and workers who were affected by her courage and her love.
The family will have a private ceremony together with a small number of close friends.  Contributions can be made in her memory to Southern Poverty Law Center, https://donate.splcenter.org/sslpage.aspx?pid=1367, or by mail at 400 Washington Avenue, Montgomery, AL  36104.  Bobbi greatly admired their extraordinary work against hatred and bigotry.
---
Comments
I only knew off Bobbi through friendship and work with her husband, Paul, through the Musician's Assoc. Paul created an image of her to me that was bigger than life. His voice filled with admiration and love when he spoke if her.
Reading more about her life above, I am true it in awe! One degree of separation between me and Bobbi, who inspires me with jaw dropping amazement at how beautifully she spent her life!
Susan McLain
---
Rest in Peace, Bobbi.
Lesli and Sierra Ackerman
---
I was so honored to have been a friend of Bobbi's in the 70's. We attended conventions together, she was so inspiring! I suspect heaven will be a bit more active with her there.
Voni Wolff
---
I was so blessed to have Bobbi in my life for 40 years. She was by far the most influential person in my life. She didn't spend her life, she lived it!!! And everything she did was done with gusto. She fought for issues, using a lot of her time and effort to help others. She left an amazing legacy.
Bobbi had an elagance about her that would resonate when she entered a room and at the same time her eyes would twinkle with an mischievous sparkle, making me always wonder what she was up to. W e spent hours on the phone during the course of our friendship and I always treasured those calls. We laughed together more than any other person I know.
It's very difficult to find the words to express how much I admired and loved her.
I miss her already so much. I wish we could talk one more time.
My treasure is all the memories I have, filled with laughter and love.
And as we always ended our phone conversations....Later
    
Patricia Van Hal
---
I met Bobbi in the 80's--such a very remarkable soul. Bobbi made a very positive difference in my life, thank you Bobbi.
 
Kent Fordyce
---