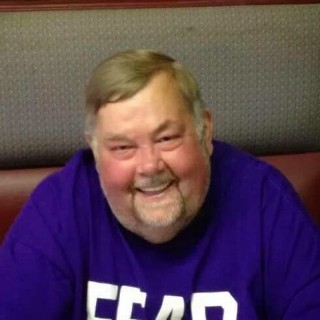 James Allen Witthus died on December 25, 2015 at the age of 64. Jim was born in Minnesota on September 24, 1951 to Melvin and Glada Witthus. A Seattle resident for nearly 40 years, he worked at the Seattle Shipyards as a boilermaker, and was a member of the Boilermakers Union, VFW-3795, Eagles 1 & 2568.
Jim loved camping, traveling, watching NASCAR, the Seahawks, Huskies, & Vikings, and shopping on Amazon. His home was always open and he greeted everyone with a smile.
Jim is survived by his wife, Sheryl; children, Jim of Mesa, AZ, Nicholas & Jameson both of Seattle, WA, and Mary (Mike) of Soldotna, AK; sisters, Nancy (Mike) of CA, Carol (David) of ID, Marcia (Daryl) and Jamie of MN; grandchildren, Andrew, Alexander, Ashton, Aiden, Trevor, and Owen.
A Celebration of Life is planned for January 9, 2016 from 4-8pm at the White Center Eagles, 10452 15th Ave SW, Seattle WA 98146.
---
Comments
I will miss you Jimmy. I take comfort in all my
Wonderful memories and laughs we shared. I also take comfort in knowing we will see each 
Other again. Sheryl, and all of Jimmy family. You are all in my prayers. Rip Jimmy. I love you and you will be in my heart always. 
Judy
---
Jimmy was a dear friend, you will be missed by all who met you! The Parties, the pig roasts, no one could put on a party like the Witthus Family. Yes he always had a smile and said good to see you my friend.
Deanna ( Rusty) Poncelet
---
It was a pleasure to have had the opportunity to meet you. A very kind and generous man will be greatly missed by your family and friends.
Roxanne Howard
---
Jim was a very dear friend who shared his advice, humor and energy and maintained close contact with friends and family. He loved having fun above and was fun to be with.
paul poncelet
---
With my deepest heartfelt sympathy to your family. My fond memories of Jimmy will live on in my heart.
-Cathy (Erickson) Taylor
---
It was an honor to know and be a friend to such an amazing man whos heart was open and welcoming to everyone. I had the pleasure of making it to Jim & Sheryl's 2015 pig roast and what a great time I had with them their family and friends. Jimmy I will miss you, your smile and your ambition to always have a great time. I will be back to site see and bar hop in your remembrance, just like we planned. xoxo
-Rebecca Gootee
---
TO MY BROTHER AND BEST FRIEND I MISS YOU ALOT YOU ARE ALWAYS ON MIND I CARRY YOU WITH ME WHEREVER I GO LOVE YOUR SISTER NANCY
---