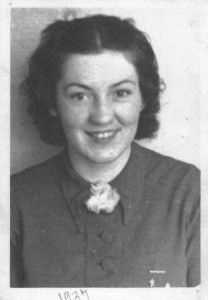 Betty Jane Jacobsen was born in Seattle, WA, on July 12, 1920, to Mabel (Bundy) and John W. Moore. She passed away in Edmonds, WA, on May 8, 2014, after a prolonged battle with Alzheimer's.
Betty graduated from Queen Anne High School in 1939 and in 1940 was married to Arthur "Art" Jacobsen, a dairy farmer and milkman. Their early married years were spent working and living on the dairy pastureland that is now known as the Crown Hill neighborhood in north Seattle. This chapter in their marriage was marred by the infant death of their first child, daughter Sandy.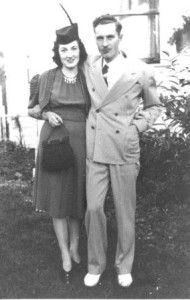 Despite this loss, Art and Betty had a very close and happy marriage. They had three sons: Gary, Michael and Chris. In their leisure time, the family enjoyed hunting, fishing, boating, hiking, everything that living in the Pacific Northwest had to offer. They traveled extensively by RV and trailer to visit relatives and friends and to see the country. They enjoyed several trips to Europe, particularly to Denmark to visit Art's relatives.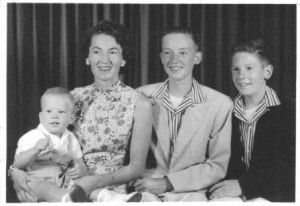 Betty was a highly social person with many friends and was always interested in meeting new people of any age or background. Her friendly and inquisitive nature blended well with her career as a beautician. She was loyal and helpful to family members and friends and instinctively knew when someone needed a helping hand. Betty was also artistic and took up pottery and many other crafts. She was a bundle of energy and an amazing cook and homemaker.
For many years, the family lived in North Seattle and in Shoreline. After Art's retirement, Art and Betty moved to Brookside Manor in Bothell and also enjoyed their winter home Palm Desert, CA.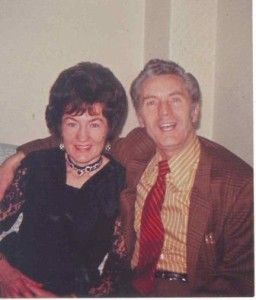 In February of 1997, Betty's son Michael passed away. Betty lost her beloved Art in October of 2008. Betty's challenges of living with Alzheimer's grew more intense after Art's passing.
Betty is survived by her sons, Gary (Diane) Jacobsen and Chris (Heidi) Jacobsen, as well as her grandsons, Neal (Anna) Jacobsen, Corey (Justine) Jacobsen, great-grandsons Derek and Ryan Jacobsen, and many extended family members.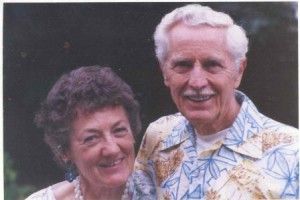 By her wishes, no formal services will be held. A celebration of her life will be held in July and anyone who loved Betty will be warmly welcomed. Details are available by contacting Chris Jacobsen at jacobsenc7591@gmail.com.
The following is a related article on Art & Betty's life at the dairy:
http://crownhillneighbors.org/wp/2010/02/a-charmed-land-dairy-farming-on-crown-hill/
---
Comments
Maura and Dan Madden
Posted May 15, 2014 at 4:48 pm
Our deepest sympathies to Chris, Gary and the entire Jacobson family. We are thinking of you and wishing you peace during this difficult time.
John Bartley
Posted May 15, 2014 at 7:01 pm
In Deepest Sympathy.
Polly Dines
Posted May 16, 2014 at 9:55 pm
Chris and family- What a wonderful tribute to your Mom. Sounds like she was a fun person to be around and a loyal friend. So sorry for your loss. Blessings to you at this difficult time. Polly Dines
Ronald and Racelie M
Posted May 17, 2014 at 5:35 pm
It was a wonderful experience growing up with the Jacobsen's family. Experiences that a real family had like hunting, fishing, camping and that extends to my sons who miss Betty, who was like a grandmother to them. Our hearts and prayers are with you at this difficult time..God be with you always.
Lezli Carroll
Posted May 17, 2014 at 8:36 pm
Very nice eulogy. What a wonderful lady. I always admired how beautiful she was, even when she went hunting. Those marvelous earrings and hair. Good memories of fun party's with good food and fun games of Tripoley. But most of all I will always remember how in love she and Uncle Art were and how much she loved her family. I feel truly blessed to be a part of her life. Our thoughts and prayers are with you!
Heidi Madden
Posted May 18, 2014 at 8:24 am
When I first met Betty she was 74 years old and still a firecracker. Great sense of humor, quick witted, kind, compassionate. Every dinner I had that she cooked included so many side dishes and always turned out perfect. She walked so fast I could hardly keep up with her. She always made me feel special and was the best mother in law a girl could hope for.
Nancy Duryea
Posted May 18, 2014 at 10:16 am
Gary, Chris, and Jacobsen family: We are sorry to hear of your mother's passing. As you know, my mother! Shirley (Roe) Duryea has known Betty since growing up together in the Greenwood neighborhood. She asked me to pass along her condolences to all of you and hopes to see you in July at the celebration of your mom's life.
Shirley, Nancy and Diane
Liubinca and Dali
Posted May 18, 2014 at 11:56 am
Our deepest sympathy and condolences to you and your family. We will miss Betty dearly, she became part of the family. Lulu and Dali
marty Loberg
Posted May 18, 2014 at 6:16 pm
Betty was Awesome! Always teasing me, laughing and joking around when I was a kid. I will always have great memories of time spent with her and uncle Art growing up. She was a Gem!
Marjolaine & Don
Posted May 19, 2014 at 11:34 am
Even though miles separated us, Aunt Betty and Uncle Art had a special place in our hearts. They were kind, loving, and our times together were so very memorable.
Stina Fluegge
Posted May 21, 2014 at 10:20 am
Great-Aunt Betty was such a special lady! When I think of her I immediately picture her smile and that distinct sparkle in her eye. She was determined, classy and had such a wonderful sense of humor. Not only was she special, but she made you feel special when you were around her. When Karina was just 3 weeks old, Betty (Karina's Great, Great, Aunt) and Art had us over for lunch. It was Karina's first lunch date and it's an honor that Betty was the one to host it. We all miss her dearly and will keep many special memories with Aunt Betty close to our hearts.
Susan DeCarlo
Posted May 30, 2014 at 10:58 am
I have such fond memories of Aunt Betty. One stands out in my mind. I took my first ever airplane ride from Billings, MT to Seattle and spent time with her and Uncle Art. She delighted my teenage heart with hairdo's, clothes shopping and lots of love. Joyfully celebrating her life, and mourning her passing.
---
---