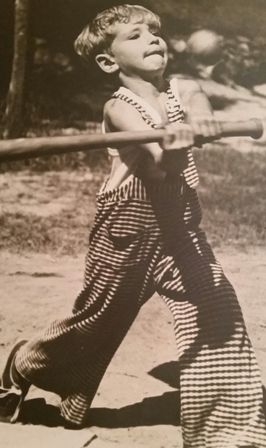 Surrounded by loving family, Brooks, 81, of Lake Forest Park, WA, died peacefully at his home on Oct. 8th, 2014, following a valiant but brief battle with colon cancer.  At his request, no formal services will be held.
Born in Richwood, West Virginia, his family soon moved to Sarasota, FL.  Sunny childhood days were filled with a variety of activities… swimming, fishing, catching frogs and snakes, exploring caves, summers at Camp Wonalancet, in New Hampshire (where his father was a counselor), tormenting and teasing family and friends and his favorites………… baseball and golf.  He graduated from Sarasota High School, where he was catcher and captain of the baseball team.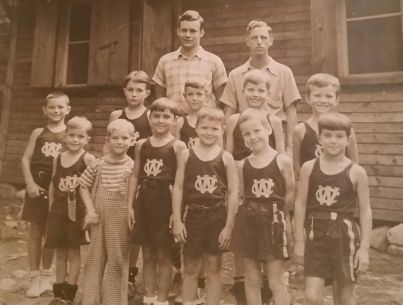 After graduation, he attended the U. of Florida for a short time prior to joining the Army.  He was stationed at the Herzo Base, in Germany, for 3 years where, in addition to his assigned duties, he found time to manage the golf course and the post softball team.  He attained the rank of Sergeant.   In 1956, post discharge from the Army, he moved to So. California.
There were 3 things that Brooks thought he might like to be "When he grew up"……… police officer, forest ranger or truck driver.  He was a member of the Santa Monica Police Dept., drove semi's for Dart Transportation and, although never a forest ranger, enjoyed his love of the outdoors with years of hunting, fishing, boating and camping with family and friends.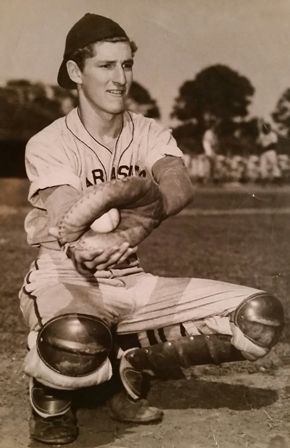 In 1989, Brooks, Sharon, Amanda, a cat and a dog moved to Washington state, where he became a civilian employee of the Washington State Highway Patrol.  And, after retiring from the WSP, he fulfilled a lifetime dream with a trip to New Zealand and Australia.
Retirement allowed time to do more of his loved activities…… playing his organ, golfing, visiting pawn shops, continually upgrading the inventory of his gun and knife collections and going to the Kenmore Range, where he not only honed his already excellent skills but also taught his granddaughters to be accomplished and responsible in the sports of shooting and archery.  His avid interest in disaster preparedness resulted in a broad knowledge of survival skills and assemblage of supplies and equipment, which he readily shared with all who would listen.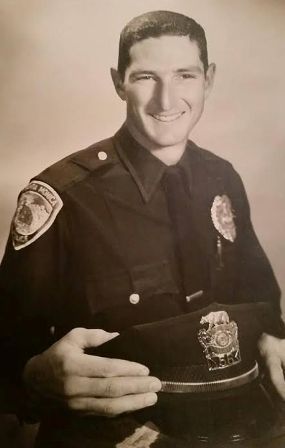 He is survived by his wife of 47 years, Sharon, their daughter Amanda Howards (Justin) and granddaughters Micaela and Meagan Brooksbank, of Lake Forest Park; daughter Kathleen Renfrow of Reno, NV, son Michael Brooksbank of Colorado Springs, CO, granddaughters Ashley, Kelly, Amber, Krystal and Kari and 3 great granddaughters of California.  He was preceded in death by daughter, Nancy Grey.  Surviving siblings are Rand, Jack and Susan, of Sarasota, FL, and Gardner of New York City, NY.
Known since childhood for his unique and keen sense of humor, he thoroughly enjoyed making others laugh and sharing his many stories.  Although not always outwardly demonstrative in sharing his feelings, he was an immensely proud father and grandfather and his love and devotion of family and friends was limitless…… his presence in their lives will be missed by all.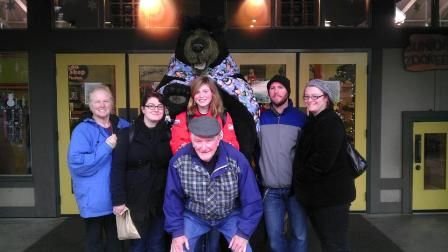 Remembrances in his honor may be made to the American Cancer Society or to the Washington State Patrol Memorial Foundation.
---
Comments
Brooks was always (MASTER) and I was Grasshopper, even though I was a half a foot taller, ex special forces and trained in several matrial arts. We shared many adventures, some of which he never forgave me for, but always enjoyed each others company, and sense of values. He patiently worked with me on my golf, and I learned much from him in many areas, as words came easily to him. I was often suprised by him, even after knowing him for many years. His way with prose was always well written, showing a side of his personality seldom revealed. I will miss him so. --David Brock
---
I miss you and talk to you every day. Fish are jumping in the pond and the deer and Sand Hill Cranes are ever present drinking from "your pond". How is it over the rainbow? --Susan
 
---
When I am out in the yard gardening or going to the mailbox to get my nail, I am always waiting for you to join me. I miss your voice and stories and companionship. Neighbors may feel I am crazy talking to myself out there but I am actually asking you to HELP with whatever problem I am having. You could always figure everything out. I am so wonderfully happy to have had you as a friend and neighbor (and watchdog and caretaker of the yard when we were on vacation), and appreciate your loving family letting me into their lives. We miss you...joyce jack patt
---