Marjorie H. Baylor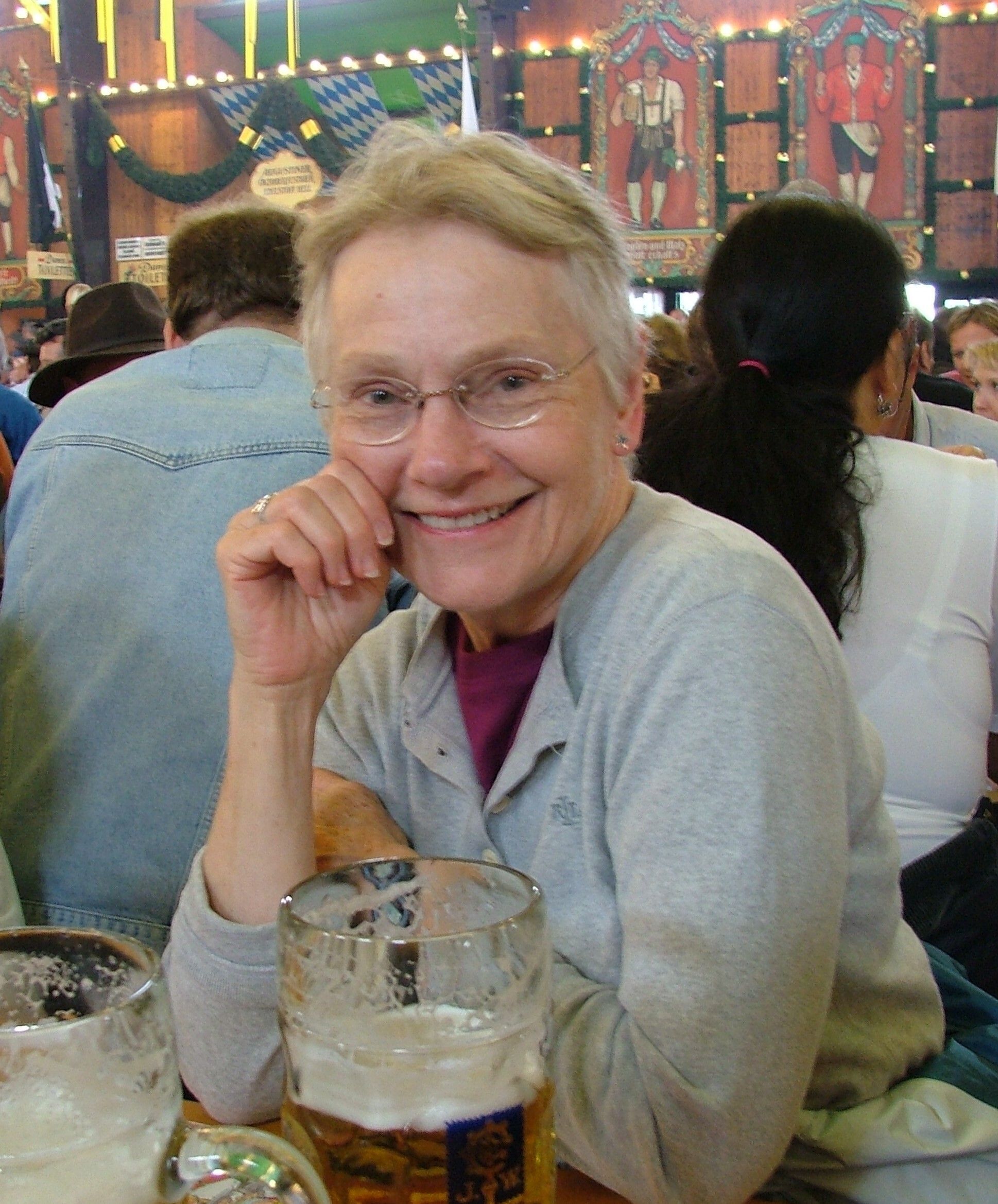 Marjorie Hildur (Mattson) Baylor passed away peacefully on Friday morning, November 25, 2022, after a 10-year struggle with Alzheimer's.  For the past four years she was a resident of Taylor's Adult Family Home in Burien.  For five decades prior, she and her husband lived in the Bryant neighborhood of NE Seattle.

The daughter of Frank E. Mattson and Hildur August Freeberg, she was born April 13, 1940 in Knoxville, TN, where her father, a landscape architect and planner with the National Park Service, was posted to the Great Smoky Mountains National Park.  The Park Service was a special presence her whole life, especially her 16 years living at the Yellowstone Park headquarters at Mammoth Hot Springs from 1946 through her college graduation in 1962.  She maintained life-long connections with many treasured friends from Mammoth and YNP.

A 1958 graduate of Gardiner (Montana) HS, she was student council and class president, and valedictorian of her graduating class of six. 

She received a Bachelor of Science degree from Montana State U. in Bozeman in 1962, with majors in home economics and art.  She was president of the MSU chapter of Pi Beta Phi; inducted into Mortar Board and Spurs, and named to Who's Who Among Students in American Colleges and Universities.  She also served as associate editor of the college paper, The Exponent.

After college, she taught high school for three years in Alaska – one year in Petersburg and two years in Kodiak.  It was in Kodiak that she met a young Navy journalist from the local naval air station, Dave Baylor, who eventually convinced her that he was worth a chance.  They married at St. James the Fisherman Episcopal church in Kodiak on May 22, 1965, just a few weeks before Dave mustered out of the Navy.  Moving to Austin, TX that summer for Dave to attend the University of Texas, Marge taught junior high in Austin for four years, followed by one more year teaching high school in Spokane before they moved to Seattle in 1970 for graduate school at the University of Washington. 

With teaching jobs scarce in Seattle in the fall of 1970, Marge first worked as a secretary in the UW Housing Office before securing a position as an academic adviser in the UW College of Education, where she worked for the next three decades.   An exemplary adviser, she immensely enjoyed the work, the students she advised, and her co-workers.  She helped found the Association of Professional Advisers & Counselors in 1976, was named Adviser of the Year in 2002 and also recognized with a Lifetime Achievement Award in 2002.  She moved to the UW-Bothell campus in the early 2000s as an adviser in business administration and inter-disciplinary arts and sciences.  She retired from the UW in the fall of 2009, followed by a three-year term on the board of the UW Retirement Association.

She was a loyal and hardworking member of St. Stephen's Episcopal Church in Laurelhurst for over 40 years, serving twice on the elected lay Vestry, and deeply involved in programs in the community that provided shelter to abused women, and feeding the homeless or economically marginalized.  She volunteered one Saturday a month at Cloud 9, the church's consignment shop in the Roosevelt District, and played for several years in the handbell choir.

Before Alzheimer's intervened, she and Dave enjoyed travelling to Scotland, New Zealand, Honduras, El Salvador, Central Europe, Turkey, Ireland, the Netherlands, Iceland, and many long road trips throughout the western US.

She fiercely loved their two sons, Derek and Michael, equipping them with values and skills  to succeed in their professions and, more importantly to her, to become good citizens and compassionate and loyal friends.  She frequently mentioned how pleased she was that they both chose strong women who would stand up to them in the way she knew to be crucial for long and successful relationships.  She also enjoyed learning that the mothers of her two daughters-in-law were similarly pleased that their new sons-in-law were equally equipped to stand up to their daughters!

She had a ready and lively sense of humor, an infectious laugh, and beautiful smile.  Her family and many friends treasured her loyalty and compassion, but perhaps the most fitting epitaph came decades earlier in an appreciation from one of her closest friends: "She asks for nothing."  She will be greatly missed, and long remembered.

She is survived by her husband of 57 years, Dave; their sons Derek (CJ Brockway) and Michael (Jamie); grandchildren Maisy and Jameson; brother George (Bev) Mattson of Bozeman, MT; brothers-in-law Denny (Dani) and Randy (Debby) Baylor of Austin, TX; and numerous nieces and nephews.  The family is especially grateful for the loving care she received the past four years from Sharon Taylor at her Adult Family Home in Burien.

A celebration of her life will be held at St. Stephen's Episcopal Church, 4805 NE 45th Street, Seattle, on Sunday, January 15th at 2 PM.  In lieu of flowers, memorial contributions can be made to the UWRA Patricia Daugherty Fellowship in Aging at the University of Washington; to St. Stephen's Episcopal Church, Seattle; or other non-profits you value.
---
Comments
Marge was a breath of fresh air at St Stephen's. Her spirit was light and her common sense was deep. I remember us laughing and talking at women's retreats. Her laugh was truly infectious. That's what I will remember while I live.

Laura Martin
---
I will always remember Mrs. Baylor for her kindness over the years, and am grateful for how welcoming she was each of the many times I visited their house growing up. I am also very fond of the stories she told about Montana and the wilderness! She will be missed dearly, and we extend our deepest condolences to the family.

Ben, Amy, Siya, and Sami Mori
---