Mary Lynn Tibbetts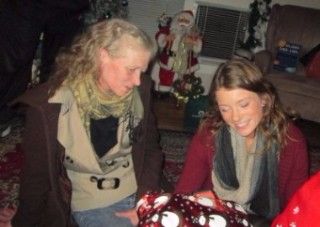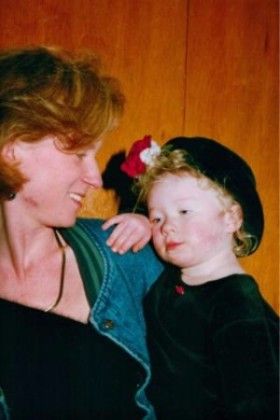 Our beloved Mary has succumbed to breast cancer.  She will be remembered for her courageous spirit, quick wit, enduring patience, free will and especially for her grace.
Mary was born the seventh of eight children to Norris and Wanda Tibbetts in Bellevue Washington on December 18 of 1963. Her earthly journey ended too soon, during her sleep on July 9 of 2017.  
Mary is survived by her mother Wanda, siblings Kathi (Phil) Williams, Janine (Ken) Kindahl, Norris (Cindy), Brad (Michelle), Gregg, Patti Leithead, and daughter Cassidy McDowell.  Her father Norris and her sister Nancy Corkrey preceded her in death.
Mary appreciated the simple things in life.  She loved quiet walks in the forest above the home she loved, sitting by the lake reading a book, or nurturing gardens with a friend.  She had a tender spot for animals, especially the most vulnerable. Taking in abandoned, handicapped, aging and otherwise unwanted critters, large or small was a lifelong passion.  Her adored daughter Cassidy was however, her proudest accomplishment, the light of her life. We will miss her piercing blue eyes, her hearty rich laugh, her sweet smile and her compassionate heart.
                                                                                                   Rest easy beautiful soul.
                                                                                             In another time's forgotten space
                                                                                    Your eyes looked through your mother's face
                                                                                         Wildflower seed on the sand and stone
                                                                                       May the four winds blow you safely home 
---
Comments
Marys laugh was contagious. I will miss her gentle spirit.
    
Lucy
---
Dear ones,
How wonderful to see these sweet pics of my dear high school friend Mary, and how sad this turn of events which I've just learned of today. I loved your sweet Mary and have missed her for many years, and offer my most heartfelt condolences to all of you, a wonderful family of a fantastic girl. Blessings, all of you! Love, Winnie Beatty Brumsickle
---
Mary deserved so much more than she got in life. She took the hand she was dealt and always made the most of it. She was one of the finest people I have ever known. I miss her immeasurably and Shelly misses her much more. May you rest in peace, Mary. You certainly deserve it.
Bob Waage
---
Well said Bob. She was someone uniquely stoic and accepting. Thank you for always being there for her. Blessings all, Janine
Janine Lindahl
---
You would have celebrated your 54th birthday today dear little sister.
Missing you, loving you forever.
Janine Kindahl
---