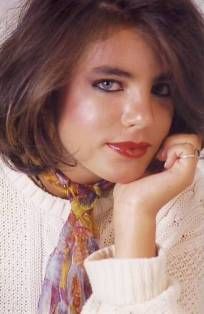 Born in Seattle, Kara was a creative, caring, intelligent daughter and mother. She said her last farewell to her family on July, 16th 2014, just 11 days after her 44th birthday. She loved her kids more than anything in the world, no matter what the challenges were! She always put her children first, making sure every birthday and holiday celebration was the best it could be. She had a passion for gardening and had an array of colorful flowers and plants on her porch. Her favorite places included, OO Denny Park along Lake Washington's shores, Vashon Island beaches, Kayak Point and other memorable camping spots throughout the area. We will miss her sense of humor, sarcastic remarks, and her loving free spirit. With love, her children, Jovana, Miguel, Samuel and Joshua, her brother Derek Netelenbos, her mom Helga Isaak (deceased) and family, her father and step mother Willem and Kathleen Netelenbos and aunt and uncles and their families in Canada and France. In accordance with her wishes, the family will celebrate her life in an upbeat Memorial Service at Denny Park in Kirkland to the tune of her favorite Bob Marley's song, "Don't worry…be happy"! The event, scheduled for 6 PM August 4, 2014 will include a BBQ and refreshments. Please complete the obituary and guestbook on this site and refer to the link at OO Denny Park http://parksofkirkland.com/o-o-denny-park/ for location and directions.
Address: 12400 Holmes Point Drive NE Kirkland, WA 98034
If you plan to attend the Memorial, please RSVP (206) 601-4219
---
Comments
We would not miss it for the world. We want to be there to support her family trough this difficult and very sad part of their lives. Love you, Jean and Hendrika
---
We shall find peace. We shall hear angels, we shall see the sky sparkling with diamonds. - Anton Chekov
Goodbye my dear little Niece, goodbye. Uncle Jon
---
We will always remember the good times together, roasting marsh mellows, building sandcastles, singing, our children playing on Vashon beaches, the overnights,camping in BC,many birthday parties,& sharing holidays ....Kara's boundless energy, talent, brown eyes, and creativity...Love to her children, and her devoted loving parents and family. See you soon, patty
---
Dear Wim and Kathleen I am so sorry that I cannot be there but I will be thinking of all of you and send good thoughts to the "kids" and their future. Love you, Gunnel
---
Dear Will and Kathleen, I'm stunned to hear of Kara's passing. You have spoken so many times of her and her children. I pray for God's peace, comfort and strength for you and for the children during this time. With love, Carol Golder
 
---
Peter and Nora Denning

We are so sorry about the passing of your daughter, Kara. Our thoughts and prayers are with you and your family at this time.
 
---
Only when you drink from the river of silence shall you indeed sing. And when you have reached the mountain top, then you shall begin to climb. And when the earth shall claim your limbs, then shall you truly dance. Kahlil Gibran (from "the prophet") love,,,aunt Jane
---
I'm sorry that I cannot be there for the celebration of Kara's love and life. You are all deep in my hearts. My thoughts and love are with your family. -Nicole
"Those we love don't go away, They walk beside us every day, Unseen, unheard, but always near, Still loved, still missed, and very dear." -Unknown
---
Lynn Brady

I am so very sorry to hear of Kara's passing. My heart goes out to you and to the boys. You are in my prayers and in my heart.
 
---
Nancy Peluso

I am so very sad to hear of your terrible loss. Losing one's child is not supposed to be part of the natural order in life. I know there are no words to ease your pain but please know you and your family will be in my thoughts and prayers
 
---
My nephew Kris is a classmate of Josh's. My deepest sympathy goes out to your family. My prayers of comfort also go out to your family. - Dannette Dunham
---
Will and Kathleen, I am so very sorry about the passing of your daughter Kara. She was so very young and the loss of a child in unthinkable, no matter what age they are. I can only imagine the shock and sadness you must be feeling and the worry for your grandchildren. I will keep you in my prayers and I am sending my deepest condolences! Much love, Deb and Mike
---
Dear Wim Kathleen, Jovanna, Miguel, Sammy, Joshua and Derek, We send our love and care to all of you at this sad time. Our deepest thoughts will be with you on Saturday as you celebrate Kara's life, we are truly sorry that we cannot be there in person. Take comfort in knowing that Kara is finally at peace. She will be missed. Love Uncle Lex and Ingrid
---
Dear Wim Kathleen, Jovanna, Miguel, Sammy, Joshua and Derek, We send our love and care to all of you at this sad time. Our deepest thoughts will be with you on Saturday as you celebrate Kara's life, we are truly sorry that we cannot be there in person. Take comfort in knowing that Kara is finally at peace. She will be missed. Love Uncle Lex and Ingrid
---
KARA LOVE SINGING HER SONGS AT HOME.WHEN SHE WAS YOUNG HER BEST MUSIC WAS 'ANNIE'. kARA SANG ALL OF THE WORDS BUT WHEN WE HEARD IT WAS SPECIAL. THE SONG 'TOMORROW,TOMORROW' WAS THE MOST BEAUTIFUL MUSIC BY KARA. WE ARE SAD BUT THE SONG 'DON'T WORRY...BE HAPPY' WILL BE BETTER FOR US. OUR HEART IS WITH THE FAMILY. - Don Strom & Jane LaFazio
---
I don't have even the Right words to say at this moment, We send big hugs for you, the kids, and Katheen, our sincere condolences, blessings to your family. Felipe & Martha.
---
Wim and Kathleen, Jovanna, Miguel, Sammy and Joshua, Derek and family, It is with much sadness that we send our thoughts and prayers to you at Kara's passing. Kara was a beautiful, talented person. We remember her childhood birthday parties, her high school play, camping on Vancouver Island, and many other special times. Wim, we remember being at your home on the Fourth of July, the eve of Kara's birth. What a lovely baby girl was born! Kara has left this earth much too early and we pray that you find comfort and peace as you move forward. With our love, Bernice and Louis
---
I won't be able to attend but will plan a celebratory adult beverage listening to her song. You are all in my thoughts. Hugs all the way around. - Shawna
---
I did not know Kara personally. I did have the pleasure of getting to know her through the eyes of Will and Kathleen. I got to know Kara further through her beautiful, strong, independent and precious children. It is through you and through them that I can see the bright light in the world that Kara was and is. I won't say it was God's will or that she is in a better place. She was too young and my heart breaks for your family. I do believe that her light will continue to shine through her children as they grow and mature and make their way in the world. When one dies so young the loss is not so much in what was...it is in what will never be. May a legion of angels surround you and those precious babes as the "never be's" begin to surface. I truly love you Will and Kathleen. Gone to soon...never forgotten!!! - Katrina
---
Dear Wim, Kathleen and Derek - Was shocked and saddened by the news of Kara - She truly was a beautiful and talented young woman! God Bless you and her children - my prayers and sympathy to you! love - Rita and Phil Boyer
---
The memories that I have Kara will always bring a smile to my face. I remember being on her soccer team in elementary school with her dad as our coach. He always wanted the best from the Bombaretts :) She was such a great soccer player. She was always the fastest one down the field and always scoring goals for our team! I can still here Kara's dad yelling "run girls!! Run!!" I also remember when Kara had the lead role at Briarcrest elementary school as Annie in our musical Annie. Boy, Kara could sure belt out "the sun will come out tomorrow." Her voice was incredible. Strong and powerful. The last time I saw Kara was about 22 years ago... It wasn't until last spring, while living in Bellevue, at my 12 year old sons lacrosse game that I ran into Derek and reintroduced myself. Small world. Even smaller world that Derek's niece is in my 9 year olds class. Kara, I will always smile and think of you when I watch the DVD Annie. Be at peace friend. - Stephanie Jordan Myers
---
Our thoughts and prayers are with you and your family Jean -Jacques et Catherine Delobelle
---
Dear family and friends of beautiful Kara: I remember clearly the day she was born; a wonderful little girl. Watching her grow up into the talented and lovely woman she became was a pleasure. May God give you peace in this very difficult time. Love to each, Carolyn Du Pen
---
I just heard and am in shock. I haven't seen Kara in years but she has always been in my mind of how she had been doing. I wish I had known sooner I would have come to pay respect. No matter what she will be missed and I hope the kids are doing well. Take care, Pam
---
Wim - I was a friend of Kara's from high school. I want to offer my condolences. Kara had a special spark in her that you and Helga gave her. I don't believe anyone that met Kara ever forgot her. She was that special. Not just beautiful, but funny and talented and lit from within. She was spectacular, and gone too soon. Shane Minden
---
I will always remember beautiful Kara as she was when we were schoolgirls: funny, high-spirited, athletic and talented. I know these traits must have made her an amazing woman and mother. My heart-felt condolences to her family. Tonya Clegg
---
Terra (Teri) Holcomb
Wim, Derek and family, I was a friend of Kara's from elementary through high school. We first met when she came to my moms day care in 3rd grade. So many sweet memories of sleep overs, soccer, drama class and times we spent at parks when both of our daughters were babies. Heartbroken to hear the news. She was one of the greatest creative spirits I have ever known and loved by so many. She could make me laugh till I cried. Sending condolences and love.
---
I recently found out that she was my cousin. I'm her mother's Brothers daughters son. I never got to meet that side of the family. But it brings me joy to see that in her last days she was loved. Is any family sees this I would love to get in contact with you. My email address is Taylor.burns@hotmail.com
Taylor Burns
---
What a troubled life, indeed. Rest in Peace.
-Sergio Cero
---