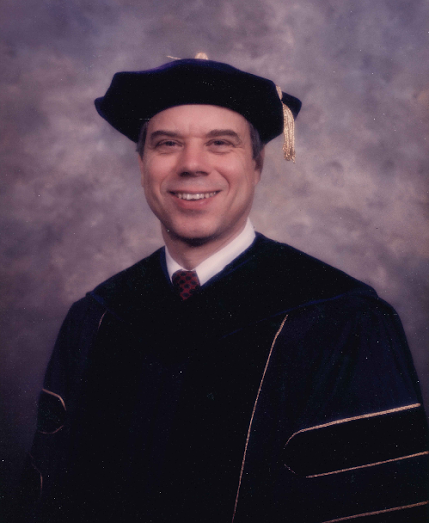 Seattle resident Larry DeSoto, Ph.D. died as a result of ALS on February 26, 2016 after 67 years among us. His mother preceded him in death in 2007 and his father in 2014. He leaves his wife Jennifer, and his daughters Sarah of Chicago, IL and Emma of Boston, MA.  His son, Albert, died before birth.  He also leaves his twin sister, Linda Johnson, of Redding, CA and his younger brother, Warren DeSoto, of Olympia, WA.   Along with his immediate family, Larry leaves a mother-in-law, brothers- and sisters-in-law, nieces and nephews, cousins, and friends, classmates and professional colleagues in Washington state and elsewhere in the world.
Born in North Texas, Larry spent early years in North Louisiana, the home of his parents, Felton and Linner.  Before the age of 10, Larry lived with his family for four life-changing years in Oslo, Norway where his father was serving in the U.S. Air Force.  After returning to the U.S., Larry returned to Louisiana where he graduated from High School a semester early.....an early indicator of his formidable intelligence.
Larry's lifelong amateur radio hobby illuminated a path into electrical engineering.  He earned his first Federal Communications Commission licenses in his early teen years with the callsign WA5MLH, a call that he kept throughout his life, although he was also licensed in Wales, United Kingdom as GW5BWB.  Larry continued with his hobby even as ALS began to diminish his abilities to work with his hands.  
Larry graduated in 1971 from Louisiana Tech University in Ruston, LA with a Bachelor's Degree in Electrical Engineering.  He soon joined Western Electric's field engineers in which he served at Adak in Alaska's Aleutian Islands, Wales in the United Kingdom, at Eleuthera and Grand Turk in the Caribbean, and at Whippany, New Jersey.  As an engineer, he was involved in these and other locations in national defense projects.
After leaving Western Electric, Larry moved from New Jersey to Seattle, Washington where he entered graduate school at the University of Washington.  At UW, Larry earned a Master's Degree, and later, a Ph.D. in electrical engineering projects that made important advances in medical technology using electronic sensors and computer software.  
With his training and experience, Larry focused professional efforts in several Seattle-area start-ups and established companies focused on developing biomedical technology, and developing custom electronic and mechanical components.  
In Seattle, Larry met and married Jennifer Park in 1986.  Once their children, Sarah and Emma, were born, Larry and Jennifer focused on providing a loving home with unusual growth opportunities and first-class educations for them.  They sacrificially made possible private school and university education, as well as private music and other lessons.  As a result, Sarah is a double major Chemical Engineering and music graduate of Northwestern University in Chicago and Emma a Mechanical Engineering sophomore at Massachusetts Institute of Technology.  Both have been National Merit scholar finalists, in addition to being proficient violinists.  
This was a man who was an unusually good do-it-yourselfer, as evidenced by professional quality home improvements that he did himself.  And among his belongings are found many electronic projects spanning more than a half century.  He was deeply patriotic and had an abiding interest in America's history and her wars.  Ever the engineer, Larry was also fascinated by and knowledgeable about the natural world.  He was also an above-average amateur mechanic, often doing the necessary work himself on family vehicles.
Larry was looking forward to pursuing projects in retirement that he had largely put on hold for that season in life.  He was also looking forward to seeing his girls and his wife grow in their careers and future relationships.  
We already miss Larry and his projects, his ideas, his enthusiasms, his conversation, and simply his confident presence.  Larry became a follower of Jesus in the last years of his life, so today we look forward to reunion with him in the eternal halls of Heaven where sorrows have become but a memory, and love has won its final victory. 
We will celebrate Larry's life together on Saturday, March 19, 2016 at 2 PM at Calvary Christian Assembly in Seattle.  All are welcome.
---
Comments
To Larry's family,
I am so sad to have missed the celebration of Larry's life. My sincere condolences to you all. Larry and I served together on Adak Island AK. Together there we had many adventures, including scuba diving in the Bering sea and Finger Bay in the midst of a salmon run. We rescued a WW2 quonset hut from sliding off a cliff into Lake Andrew and making it our cabin. He was a fearless and creative man that never confronted an obstacle he couldn't overcome. I was an electronic technician in the department where he was the resident Engineer. He willingly taught me everything he could about our Naval defense systems and and we parted ways and Adak on the same Alaska Airlines flight back to the lower 48. I am sad we didn't keep in touch. He inspired me to pursue careers as a commercial Diver, a field service technician with the Postal Service, and ironically i made a few trips to the Seattle area but never made contact with him. Alas, many of the photos of he and I on Adak were destroyed during shipment home when i completed my first Enlistment. I would appreciate any correspondence with you, especially if photos from his Adak time still exist.
Paul Clasen, Retired USN Electronic Chief Petty Officer
7457 172nd Ave. N E
Forest Lake, Mn 55025-8873
---