Dorothy M Stumpf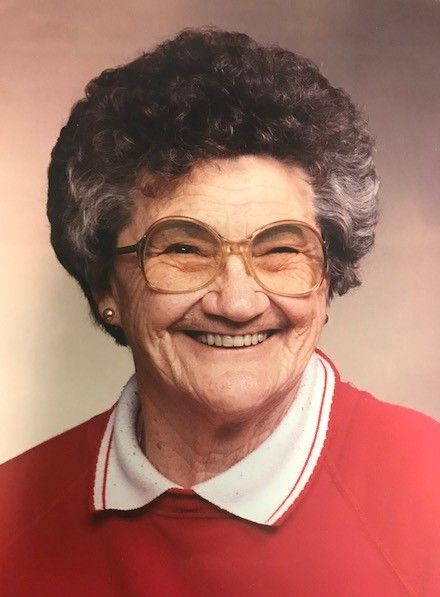 On December 22, 2017, Dorothy Maye Stumpf passed peacefully at her home of 50 years in Shoreline, WA, surrounded by her loving family. We are grateful for every day of her 97 years.  Born in 1920 in De Queen, Arkansas to George Sims and Beulah Laster, the second oldest of their 8 children, she assumed care of her siblings as Beulah died of the flu in 1937. They left the family farm in Sevier County and headed to Wenatchee WA.   In 1941, she married William Stumpf and had a family of 5 children, 7 grandchildren and 8 3⁄4 great grandchildren.
Any time of day you walked into her kitchen, she would try to feed you. You would accept because her home offered total acceptance and pure comfort. Her raspberry jam was lovingly fought over, her peach pies anticipated, her Christmas cookies legendary.  She opened her heart and home to all who asked!
God shared a miracle with us through her life and we are thankful for that blessing. She is now at home with her Heavenly family.
Please join us and honor her at the Life Celebration, Saturday, January 27, 2018, 1 to 4 pm at Rock of Hope Baptist Church, 7812 224th Street SW, Edmonds, WA 98020
---
Comments
---