Lanny Remme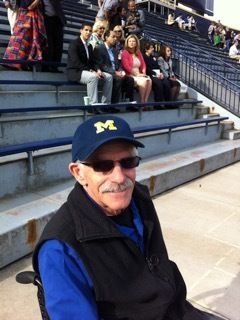 July 11, 1946 – June 5, 2021
Lanny "Lan" Remme was born in the small town of Huron, South Dakota to parents Elaine and Ronald Remme. He grew up with his younger brother Joel on a farm with chickens and cows in Southwest Washington. Lan moved to the city of Seattle to attend the University of Washington in his early twenties and graduated from the UW with a bachelor's in English.

Lan had dreams of becoming a writer, he enjoyed mystery stories and later wrote poems. He realized his dream of becoming a published author when several of his poems were printed in Capillaries (a publication through the University of Washington Journal of Narrative Medicine).

Lan's professional career began with the State of Washington, Employment Security and he ended his career with Department of Corrections and then with the City of Seattle, court system. He was generous and uplifting with many of his clients through the years and always felt he wanted to bring the best out of people and hopefully improve their lives.

Lan was truly a people person, and everybody he met in his life he touched in a special way. Those in attendance of his 60th birthday party recall it was difficult to fit all his friends and family in one house. Lan was always willing to lend an ear to anybody, making them feel heard and giving them one of his trademark warm-hearted compliments.

He was incredibly health conscious, a fan of sports and especially cycling. A spinal cord injury later prevented Lan from continuing competitive cycling at an avid level, but he would still faithfully watch the annual Tour de France each July. Lan was also a deacon of University Presbyterian Church and valued his faith strongly.

Lan's sudden passing touches us all but he is survived by his wife Laura of 34 years of marriage, and his children Kelly, Marcus, Greg, Eric, Dan, and stepdaughter Rebecca, and his grandchildren Skyler, Martin, Sydney and Alyssa.
Donations can be made to the Seattle Hugo House www.hugohouse.org.
Huckleberries 

As I lay late in slumber 
I borrow one last dream. 
And pull your pillow closer 
To breathe your breath again.
The cabin by a mountain lake 
This crisp September dawn 
Sits not far from berry bushes 
That you are drawing near. 
The bowl of doughy batter, 
now dormant, in the fridge
Thinks the juicy pleasures
of huckleberries tart. 
A touch of flame, butter dripping , 
And sweet nectar from Vermont. 
I dream of your deft fingers
As they pluck the berries ripe,
Tender oh so tender
With a touch that's ever light.
Bring those berries soon my love
I lie awake for you 
Longing for the gentle warmth 
That you bring home to me. 

Lan Remme 
February 2021
---
Comments
Farewell, my cycling friend! I will always cherish our rides together, as well as enjoying a tasty 'spro from places that knew how to do it right.
Jason K
---
Lan was a treasured professional colleague in the field of corrections.... he cared about people and knew how to do the job the right way. He will be missed.
- Dick and Linda Hooper
---
Generous of heart and mind
Strong of will and determination
My heart was always warmed every time I spent time with Lan
His support for my stage and writing career always touched me
Many wonderful memories
A sad farewell to my dear friend
- Johnny
---
I am just finding this and he passed a year ago. One of my favorite persons to cross paths with. We were young when we met. Hope he is talking to his friend Tom in heaven. Joan Neville
---