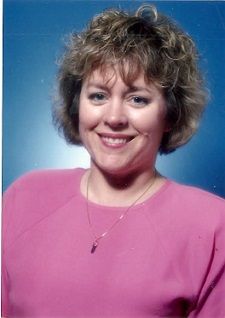 Ingrid Charlotte Rasmussen, 61, passed away in Seattle on October 25th, 2014 from a sudden illness.
Ingrid was born in Seattle on August 17, 1953 to Finn and Oddlaug Rasmussen. A lifelong resident of Seattle, Ingrid graduated from Ingraham High School in 1971, and went on to earn a Master's degree in Business from City University. She retired from U.S. West, and went on to work at AT&T and at the time of her death was employed at Puget Sound Energy.
Ingrid is survived by her sisters Linda (Jay) Laatsch, Birgit (Raymond) Daniels, her twin brother Greg (Kathryn) and many cousins in the U.S. and Norway.  She was preceded in death by her parents and her brother Art Rasmussen.
Ingrid was a very spiritual person who will be remembered by her family and her many good friends for her outgoing personality, and her zest for life.
A celebration of her life will be held at 1:00pm on November 8th, 2014 at Leif Erikson Hall, 2245 NW 57th St. Seattle.

Afterglow
I'd like the memory of me to be a happy one,
I'd like to leave an afterglow
Of smiles when life is done.
I'd like to leave an echo
Whispering softly down the ways,
Of happy times and laughing times,
And bright and sunny days.
I'd like the tears of those who grieve
To dry before the sun of happy memories
That I leave behind when the day is done.
Helen Lowrie Marshall

---
Comments
Dearest Ingrid, I am still in shock. I am so sorry we never got together, but with you working and me babysitting and Bob' s cancer---it just never happened. I know you are in a better place. God love you. --Pat Thompson
---
Dear Ingrid, I will always miss your sunny smile! I only knew you a short time, but you touched my heart. You will always be remembered as a wonderfully compassionate, loving friend! You are missed already my friend! Rest in peace and know we will join you someday!  --Opal Taylor
---
It's hard not to have you here by my side. We've known each other many years but this last year or so was the best. I don't know how we are going to get along without you. You touched so many lives with love and good cheer and wisdom. I hope you keep an eye on us all in spirit. Sparkly is my word for you. Bye dear one. --Janet Desdier
---