Marion Altman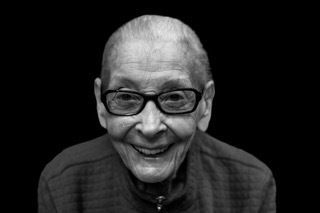 Marion Gelfer Altman, 91, died gently and peacefully on Monday, January 3, 2022 in Seattle, Washington after living with Alzheimer's Dementia for eighteen years. Her daughter Diane Altman Dautoff and son-in-law Stuart Dautoff  were by her side.

Marion was born and raised in the Bronx neighborhood of New York City. She lived with her parents Frank Gelfer and Cecile Gelfer (nee Zatzman) and her older sister Ruth, known as Rickie.  Not very interested in school, Marion dropped out of high school to be a photographer's model when she was seventeen. She was quite beautiful.

Some years after her father's death, her mother Cecile married Nathan Altman. Marion met her step-brother Ed when she was 12 years old, and he was 24 years old. He left to serve in the Merchant Marines during the Second World War and reacquainted himself with Marion following the War.  They were married in 1952. They had three children: Diane, Karon and Eddie. Ed also had two children from his first marriage, Regina and Cynthia who came to live with them shortly after Diane was born.

Marion was a homemaker throughout much of her life. She and her sister Rickie owned and operated a women's consignment shop called Your Hidden Closet for a number of years. Though it was not a big money-maker, both sisters enjoyed the customer contact and felt like they were providing a service to the people frequenting their shop.

Marion will be remembered as a happy woman who had a great sense of humor. She was part of three Assisted Living communities over the past 18 years. She lived at Aegis on Madison for the last seven years of her life and could be counted on to dispense hugs to everyone she ran into- both residents and staff. Until her final decline, she always had a smile and hugs for friends and family.

She is survived by her three children Diane Altman Dautoff (Stuart Dautoff), Karon Altman and Ed Altman, Jr., and her step-daughter Cindy Matin as well as 11 grandchildren and numerous great-grand children.

Marion's family will be grieving privately.
---
Comments
---