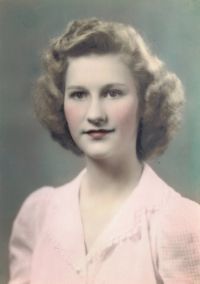 Ruby Taylor age 89, was born October 1925 and passed away May 6, 2015 surrounded by loving family.  A respected teacher, mother, grandmother aunt and friend, she will be missed and remembered by many.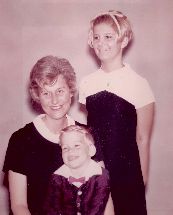 Ruby was born in Weimar Texas. She graduated from the University of Texas with a BA and a Master's Degree. She moved to Washington State in 1951 with her husband. Ruby lived in Bellingham where she taught 5th Grade and raised 2 children. She taught in the Whatcom County School system for 30 years. She was known as a classroom innovator who had integrity, competency, and enthusiasm for learning.  She was equally appreciated when she moved back to her hometown of Weimar in the 1980's to be near her mother and teach at St Michael School.  Principal Sister Laura once told her daughter "She is the best Social Studies teacher we ever had". Ruby retired to Bellevue WA in 1989 to be near family and became an active supporter and Docent of the Woodland Park Zoo as well as an active Eastgate Congregational Church member.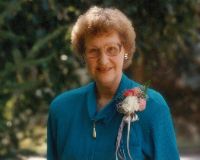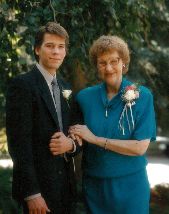 Ruby is survived by Laura Taylor, daughter, Bellevue WA and Bud Taylor, son, (wife Debbie), Seattle WA, and by James Degnan, grandson, (fiancé Jessica), Renton WA. She is locked in our hearts as a loyal and supportive family member, and for her courage and integrity, whose intelligent, warm enthusiasm for life touched us all.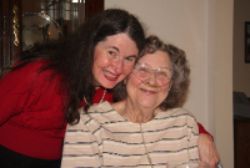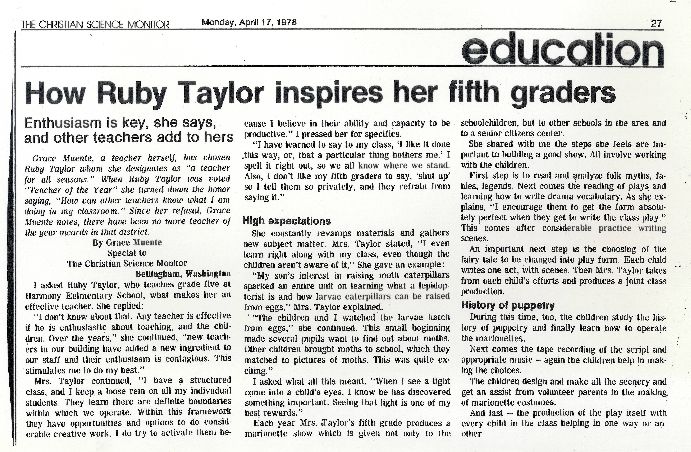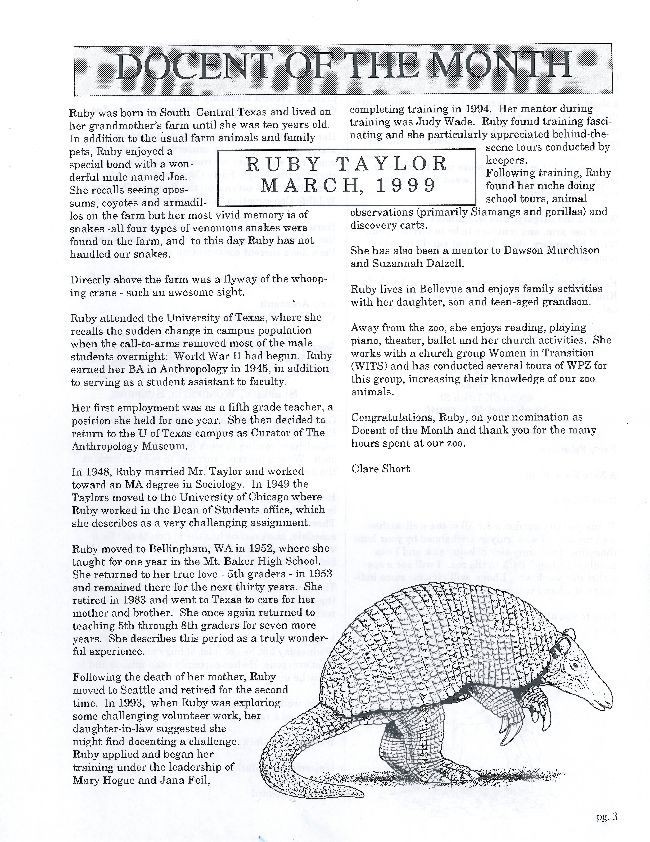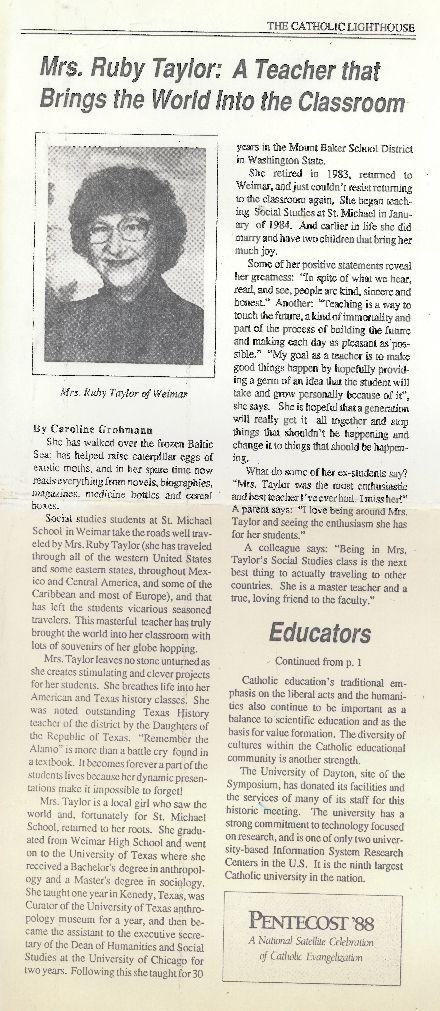 ---
Comments
We all loved Aunt Ruby. She was truly an inspiration having been so well educated and having gone so far in school for her day and time. I will always remember her encouraging words and praise. We will miss her, but feel peace because she has joined my parents Eugene (her brother) and Waldine in Heaven. --Denise Oncken
---
Mrs. Taylor was my teacher in 5th-8th grades at St. Michael Catholic School in Weimar,Texas. I have some fond memories of her, and she was one of my favorite teachers of all time. I remember how she loved telling us about her love for Costa Rica and how beautiful it was. My condolences to the family. --Myron Hobizal
---
Ruby Taylor was my 5-8th grade teacher at St. Michaels school in Weimar Tx. What a wonderful and truly fascinating person. Out all my teacher I had throughout my many years of school, Ms. Taylor will always be one of my favorite. --rodney muenster
---
Ruby was a gracious, welcoming person who had a positive impact on many people's lives. I am a longtime friend of Ruby's daughter, Laura, and I always enjoyed the times I spent with Ruby and her family. I especially appreciated Ruby as a loving, giving mother (and grandmother), always solidly there for her children and grandson. My life is richer for knowing her. Thank you, Ruby. --Nancy Fry
---
I remember Ruby as my very smart, older cousin. Once when I (age 12) and was picking cotton for a number of days in Weimar and got homesick, she came to my rescue. She drove me back home (2 hours each way). I remember thinking that was a very big deal and showed her gracious heart and care for me.
Doug Prensner
---
We affectionately knew Laura and Bud's mom as Grandma Ruby. When I met her, she was regularly hosting zydeco musicians in her home, welcoming dancers and generally making us all feel so welcome. She was a gracious lady who showed us what the expression " southern hospitality" meant. She was a gracious and kind lady whose caring and love for others left a real mark. I admire her and would love to be more like her. She is missed by all who had the pleasure of knowing her. -
Jetta Antonakos
---