Victor John Abdo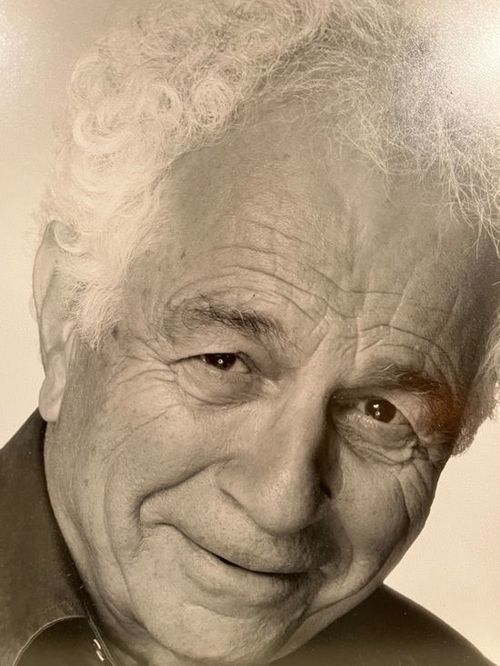 October 16, 1915 - February 25, 2022
Victor "Vic" Abdo died peacefully in his home on February 25, 2022 surrounded by family.  Born in Seattle to Samuel Abdo and Selma Zind, immigrants from Kfarshima, Lebanon, he was the oldest of six children. Vic lived 106 years, enjoying a wonderful and prosperous life.  An alumni of Queen Anne High School, his careers varied: candy maker, fishmonger at Pike Place Market, Boeing electrician during World War II, coin-operated games owner, travel agent, and commercial real-estate broker and owner. He was a lifelong member of the Teamsters Union and Shriners. Vic was a visionary, an inventor, a creative problem solver, charming, funny and a great cook who loved to feed his family and friends. A worldwide traveler, he enjoyed experiencing other cultures, their food, and of course, golf courses. And Vic's favorite restaurant for 80+ years was Tai Tung in Seattle's International District.
Most importantly, Victor was the patriarch of a large, raucous and loving family. He was the last of his five siblings: Victoria (Abdo) Collar, Frank Abdo, Frances (Abdo) Collar, Alfred Abdo and Daniel Abdo.  Victor was predeceased by his first wife, Teresa ("Tessie") Olena Brown and his second wife, Willie Juanita ("Deta") Inman. He is survived by his children: Nancy (Arnt) Blindheim, Joseph Abdo, Selma Abdo, Antonia (Daniel) Bryant, and Joni Abdo. Victor leaves 17 grandchildren and great-grandchildren: Christopher (Andrea) Blindheim, Victor (Cara) Blindheim, Aaron (Kim) Blindheim, Alexander (Bridgett) Abdo, Samuel Rockman (Briton Camphouse), Austin Blindheim, Idalina Abdo Vieira, Jordan Blindheim, Joseph Rockman, Maxwell Bryant, Ayla Blindheim, Steven Bryant, Anthony Blindheim, Jacqueline Blindheim, Bjorn Blindheim, Esther Rockman and Laurel Rockman. Victor is also survived by a large extended family of cousins, nieces and nephews too numerous to mention but who were very important to him.
The family is currently observing Victor's passing privately and will be hosting a celebration of his life this coming summer. Invitations for the celebration will be sent directly to his family and friends.
Victor's family suggests remembrances in his name be made to a homeless shelter of the donor's choice.
---
Comments
This is a beautiful memorial to Uncle Vic!
- Erin Reeves
---