Patricia (Pat) Pinkley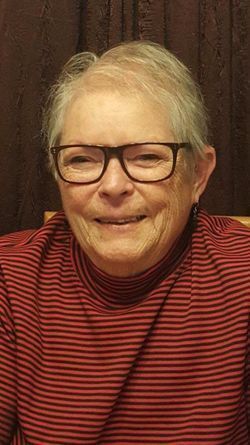 We regretfully announce Patricia (Pat) Pinkley of Marysville, WA peacefully passed away 10/24/2023 surrounded by her family.
Preceded in death by her parents Paul and Pauline, brother Gearld, and sisters Norma and Pam. She is survived by her sister Carolyn, nieces Linda, Donna, Joanna, Yvonne, Paula, Paulette, Kim, Nicole, Teresa, nephew Gerald, 15 grand nieces and nephews and 24 great grand nieces and nephews. Pat enjoyed each and every one of her family members.
Pat was born 11/19/1940 in Reeds Spring MO. She graduated from Reeds Spring High School in 1958. Pat moved to Washington State in 1968. She traveled internationally as her pastor's secretary. Then landed a job at Boeing. She resided in Ballard for over 30 years and loved the city life before moving to Marysville to be closer to family. She enjoyed several years of retirement playing golf in local leagues and with her sisters. Pat also played pool for entertainment. Most of all she cherished her friends and family.
Pat will be greatly missed by all who knew her.
---
Comments
---