Patricia Ann (Connolly) Noeddelund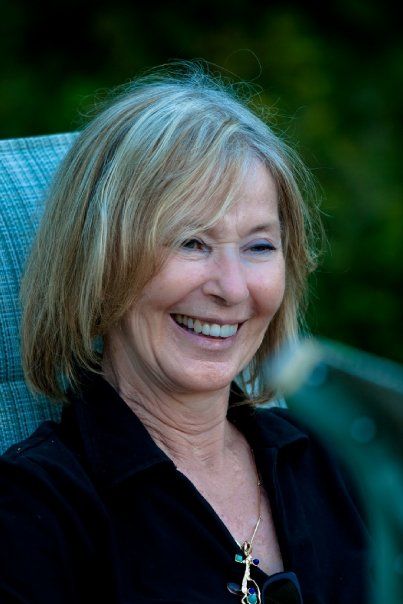 Beloved mother, wife, aunt, and friend Patricia was born Nov 15th, 1938, in Kings New York. She passed on April 18th, 2020, from respiratory complications due to Coronavirus.                                                               
Vivacious, tenacious, and fiercely independent, Pat was a trailblazer. After divorcing her first husband in 1963  (which was uncommon at the time hovering around 3%), Pat set out as a single mother, with two children, working as an accountant for Bell Telephone. She made her way to Financial Controller at DAK Foods. It was at DAK, where she would meet her second husband, Vagn Noeddelund. They married July 8th, 1972, and spent many years together traveling the world, as well as spending time with friends and family. They moved to the Seattle area in 1990 and started a new business together selling supplies to the fishing industry. They moved to Edmonds Washington shortly after and lived there ever since. Pat was very active in the community with her gardening and grounds maintenance. In 2010 she was diagnosed with Alzheimer's disease. Having to surrender her independence, she was taken care of at home by her devoted husband Vagn for four years and eventually became a resident at Rosewood Courte Edmonds WA.
Pat loved traveling, cooking, gardening, skiing, going to the opera, shopping, and hiking. Pat and Vagn were avid art collectors. A world traveler, she had visited sites from Antarctica to the Amazon rainforest, experiencing six of the seven continents. She also loved a good political argument now and again. Pat came from a large family of ten children,  four brothers, and five sisters. She is survived by her husband, two children, four grandchildren, six great-grandchildren, two brothers, and one sister, as well as many nieces and nephews.
Please Donate to Alzheimer's Association in her name.
---
Comments
You are loved and missed Bedstemor. I'm glad I got to reconnect with you before your passing. ❤️
    
Jessica and family.
---
In memory of our friend
Pat Noeddelund
Hanne and Holger Andersen
---
A beautiful tribute to a beautiful loving Woman who touched the heart and soul of so many. A dearly devoted and beloved friend for over 50 years who brought so much joy, love and fun into my life.
I will miss you so my Dearest Patti for you were always the heart I ran too for love and comfort.
Friends Forever...till we meet again.. Joan
Joan Da Corta
---
We're sorry to hear of the passing of Pat Noeddelund, who we knew as Mother in Law to our Daughter who is married to her son, Jason. Alzheimers is a terrible disease that robs us of our loved ones, even before they pass away. It is always sad to see someone go through this and especially someone as lively as Pat. It's hard to fathom and difficult to accept. Our condolences to Vagn and Pat's family at this sad time. You are in our thoughts.
    
Heather & Michael Bruce
---
Pat was a dear, lively, loving and spicy friend. I miss her friendship so. Pat was so tiny, but she packed a whollop! I remember her telling me that she was a tiny newborn (I recall in the four pound range) but even then her personality was a force. She told me that her grandfather said, "That little one has got to have a piece of the devil in her to make it." Yes, and it was a GOOD devil. To know her was to love her. Bless her heart and the hearts of her family.
This little verse sent years ago to me seems appropriate:
Perhaps they are not stars,
But openings in the Heavens
Where the love of our lost ones
Pours through and shines upon us
To let us know they are happy.
They are with us forever.
Author unknown
Sheila and John Valentine
---
We are so sorry about the loss, words cannot express what we feel right now. So many fond memories are with us, we are more than grateful for the many happy moments we spent together. You were always someone we looked up to, you helped to shape us and your generosity, eloquence and personality impressed and inspired us. We learned a lot from you and you brought us joy and comfort, you showed us so many things and places for what we are deeply grateful. It was a privilege to have a friend like this.
Though we miss you, you will always live on in our memories. We are so glad we got to know you.
Our deepest condolences to Vagn and the whole family.
    
Emanuel and Lena with Elias and Sophia
---
I only met Pat a few times, but reading the tributes to her, I'm sorry I didn't have more opportunities. She sounds like a fascinating woman. So sorry for your loss.
Peggy Good
---
My sincere condolences to Vagn and the family. I met Patricia when I was employed at DAK Foods. We worked together and also lived nearby, so we became close friends.
I remember Pat being the " big sister" I never had. Her positive influence on me made a big difference in my life. I remember her intelligence , work ethic and sense of humor.
She had a wonderful sense of style in both her fashions and decorating her home.
Her devotion to her children, husband, family and friends was extended to my Mother and Father too.
We were friends for many years through good times and the sad times as well.
She sent me a birthday card one year with the sentiment " Some people can take a day and wrap a ribbon around it and give it as a gift". I still have the card, but I feel this card really describes Pat.
Rest In Peace my dear friend, you will be remembered always.
Emily Thompson
---
I enjoyed my friendship with Pat for many years as her neighbor in Elm place. She was kind, thoughtful and always fun to be with. We exercised in the same classes at Harbor Square, biked together and traveled to Italy in 2007. I recently lost my mother and know this is a very sad time for Vagn and Pat's family. You are in my thoughts and prayers
    
Nancy Harsin
---
Bestimore you will be truly missed. I still remember that last time you came down in April and you remembered me. Everyone was so surprised. I love you and may your soul Rest In Peace.
- Aja Sudano
---
Always on my mind. Thank you for your lovely company over the years and your dear treatment of my good friend Vagn.
- Peter Andresen
---
Pat was a true friend and a special neighbor. We were so lucky to be her friend.
It broke our heats to lose you,
but you didn't go alone.
For part of us went with you
the day God called you home.
Rest in peace, Pat.
Marilyn and Bruce Ahnemiller
---
Pat was a great gal. Her memorial today was beautiful, sad, well thought-out and a wonderful tribute. She will always be remembered by so many people, who each had a personal special part of her in their life at one time. I couldn't speak and the chat I wrote to all wouldn't send for me.
Vagn, Jason , Christine, Lisa, it was an honor to attend for Pat.
Love Aunt Joan
---
Thank you Pat for our Great time together
Kent
Auch ich möchte Vagn und seiner Familie mein tiefes Beileid aussprechen. Ich teile Euren Schmerz, denn ich weiß welch wunderbarer Mensch Pat war. Die Zeit mit ihr wird für immer unvergessen sein. Ich bin dankbar, dass ich sie kennenlernen und so viel schönes mit ihr erleben durfte.
In stillem Gedenken, Hannelore
---