Cecil Ralph Stewart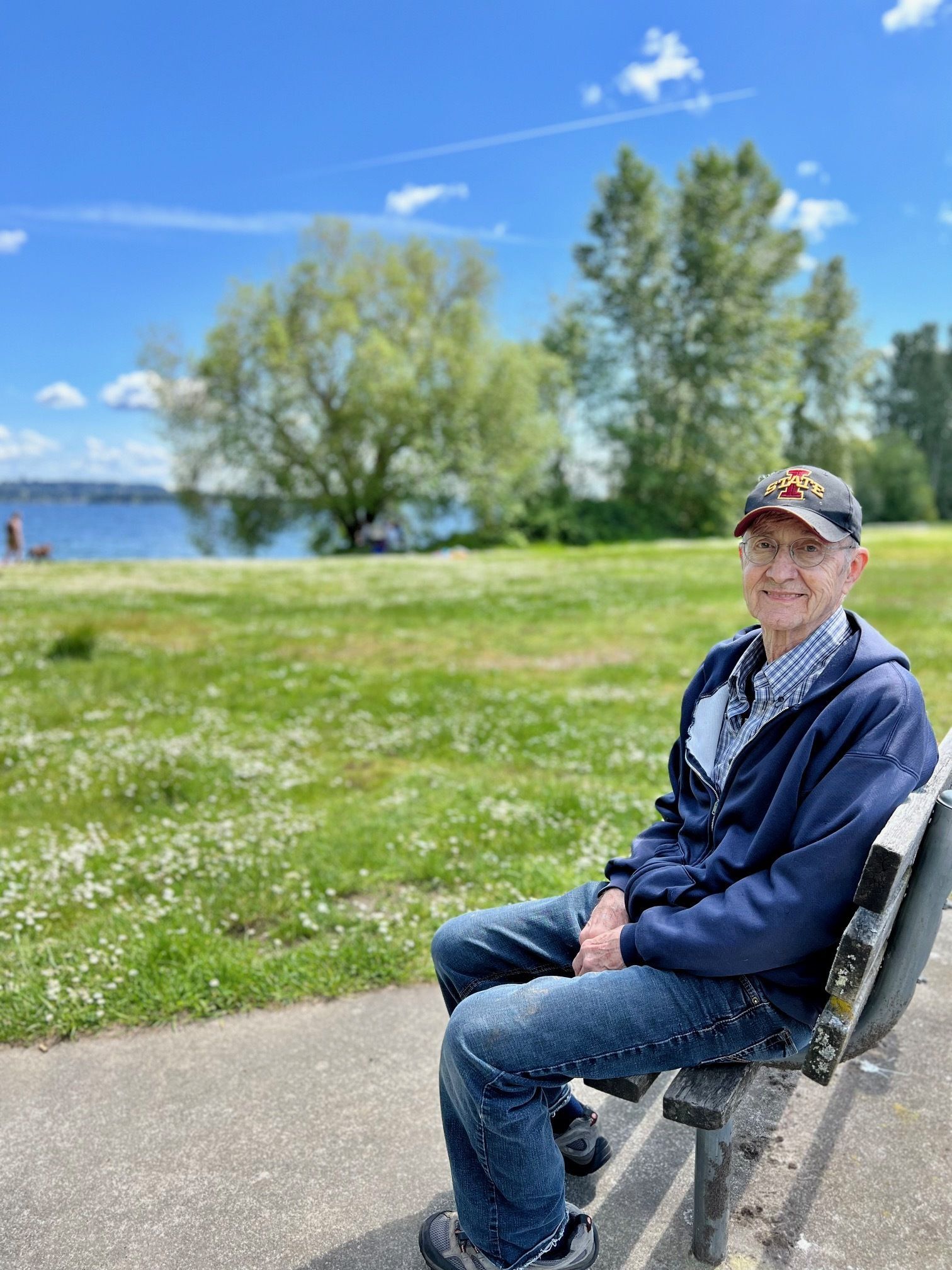 Cecil Ralph Stewart, 86, of Seattle, WA, died at 4 am on Father's Day, June 18, 2023, after a long journey with dementia.
 
Cecil was born on March 11, 1937, in Monmouth IL, to Carl and Louise (McCoy) Stewart.  He graduated from Monmouth High School in 1954, the University of Illinois at Champaign-Urbana in 1958, and completed his PhD at Cornell University in 1966.  He served in the US Army in Germany from 1958 to 1960.  Cecil married Phyllis Murphy on November 15, 1958, in Champaign-Urbana IL.
 
Cecil is survived by his brother, Russell (Maxine) Stewart of Monmouth IL; his daughters, Christine (Randy Biley) and Shari Stewart of Seattle WA; special friend Carolyn Bultena of Ames, IA; and granddaughters Erin and Kira Stewart of Seattle WA.  He was preceded in death by his parents; his wife; and his son in law Tom Tubbesing.
 
Cecil spent 30 years as a faculty member in the botany department of Iowa State University in Ames, IA.  In his free time and during his long and productive retirement, he enjoyed family genealogical research, volunteering with the Collegiate Presbyterian Church rummage sale, woodworking, gardening, and traveling to visit family.  He especially enjoyed participating in antique tractorcades around Monmouth IL with his older brother.  He remained connected to and proud of his farming roots, a pride that increased at the end of his life.  Cecil was a dedicated family man and his kindness, gentleness, and good humor will be missed by all who knew him.
 
Cremation arrangements are being handled by The Co-op Funeral Home of People's Memorial (https://funerals.coop/) in Seattle, WA, where Cecil relocated permanently in 2018 to be closer to his daughters.  A Celebration of Life is planned in Seattle for later in the summer.  Remembrances may be made to the University of Illinois YMCA (https://universityymca.org) or the Iowa Community Foundation (https://www.storycountyfoundation.org).
---
Comments
---