Patricia Horn Hayes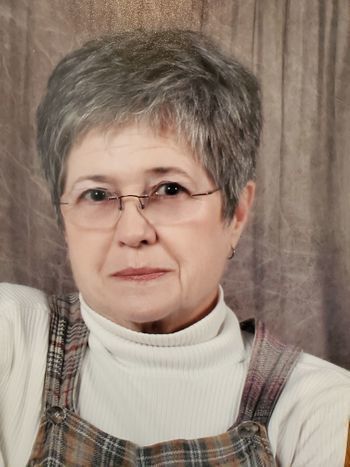 Patricia Horn Hayes died Monday, July 19, 2021 in Seattle, Washington, surrounded by her children and grandchildren. She was 80 years old. 
 
Born June 5, 1941, in Sabine County, Texas, Pat completed her bachelor's degree in English Literature at Lamar University in 1963, followed by a master's degree in Education in 1981. She spent much of her career teaching English at both Austin Middle School and West Brook High School in Beaumont, Texas, before retiring in 1998. An inventive and accomplished instructor, she loved her subject and her students, even though the hours were long and she found the bureaucracy challenging. 
 
Pat loved critters of all kinds, but had an especially soft heart for cats, who were constant companions through her adult life. She read voraciously and widely, from literature and science fiction classics to zombie apocalypse novels. Although naturally creative and gifted, she often minimized her talents; but whether creating colorful bulletin boards for her middle school classroom, typesetting district newsletters, or making a quilt or her daughter's wedding dress, Pat had a high bar for skill and accomplishment that shone through in all her work. 
 
Although fiercely independent, Pat was an outgoing and gregarious spirit who blossomed in company and charmed friends in Washington with her lilting Texas accent and feisty conversation. She enjoyed a long retirement where she was able to indulge her natural night-owl tendencies, discover a love of gardening, read as much as she wanted any time she wanted, and cook as little as she chose to. 
 
Pat was preceded in death by her father Cleo Clyde Horn, and mother Wilna Lorraine Horn. She is survived by her siblings, brother Kenneth Horn of Bronson, Texas, and sisters Dolores Goza and Joan Abelman of Beaumont, Texas. She is also survived by her children from her former marriage to Stuart Hayes: son Kelly Hayes of Puyallup, Washington and daughter Erin (Hayes) Kester of Mukilteo, Washington; as well as her son-in-law David Kester of Mukilteo, Washington, and two grandchildren, Avery Kester of Portland, Oregon, and Abbey Kester of Beaverton, Oregon.  
 
Pat's surviving cats, Bitsy and Ziggy, have been welcomed into the Kester family in Mukilteo where they will be appropriately spoiled.
 
Donations in Pat's memory can be made to PAWS of Lynnwood, WA, a local animal shelter she supported:  https://www.paws.org/donate/
---
Comments
---