Terry J Wechsler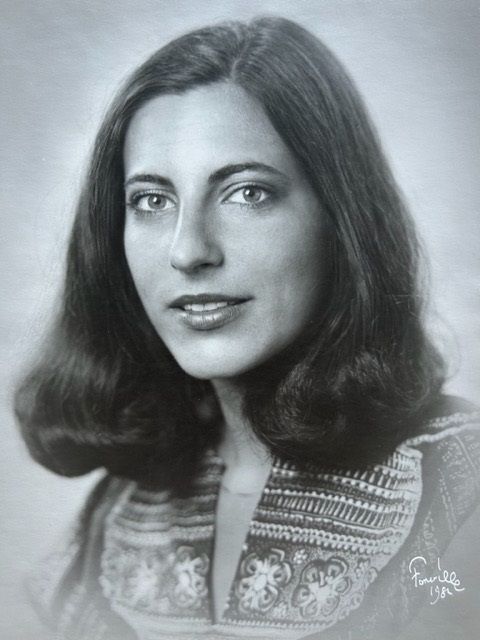 Terry J Wechsler died in the presence of her loving family on July 6 at the University of Washington Medical Center in Seattle. Terry was born in New York City on September 16, 1955, the daughter of Robert Wechsler and Juan Stroube. She was raised in Baton Rouge, Louisiana, and attended LSU after completing high school. She obtained her Bachelors of Business Administration at the University of Texas – San Antonio and MBA at Boston University. Terry and her husband, Randy Frank, were married on July 10, 1982, in Baton Rouge. Randy was a physician in the US Army. They spent the next 20 years residing in multiple locations throughout the United States and Europe. Terry  initially worked as a civilian paralegal for the army before obtaining her law degree from the University of Denver in 1997 while Randy was stationed in Colorado. Terry passed bar exams in Texas, Oregon, and Washington, where she practiced special education and environmental law. During the time they resided in Bellingham, WA, Terry was very active in the movement opposing the building of what would have been the largest coal terminal on the Pacific coast. 
Terry is survived by her husband Randy of Blaine, WA; their two children, Zach of Burbank, California, and Sam of Port Henry, New York; her sister Tory, of Dade City, FL; her brother Brian of Houston, TX; and her cousins Dana, Lisa, and Tama.
Graveside services will be held on August 3 at 11 AM at Conley's Chapel Cemetery, 22150 Robinsonville Road, Lewes, DE. In lieu of flowers, Terry's family would encourage donations to the University of Washington Nurse Recognition Fund:
https://give.uwmedicine.org/terrywechsler 
---
Comments
My condolences to Terry's family.
I will keep you in my heart as you continue your journey without your wife and mother.

Rose Reyes
---
Terry was my dear friend in San Antonio, Together, we were advocates for children having disabilities who were receiving services in the schools. She was a compassionate lawyer, had an amazingly artistic eye, adored her family, and was a wonderful friend. My love to Randy, Sam, and Zach. 

Gayle S Fish
---
In loving memory to our dear family member and loving friend. A loving mother who fought dynamically for her sons educational rights, against the coal trains traveling thru Bellingham, for children's rights in the classroom and human rights throughout her career and active productive life. A beautiful remodeler of homes they moved to. A beautiful, bright young woman we so envied. And a fabulous chef. Our family times were full of fun and laughter and delightful meals & we will see you over again in the memory of any future Golden Retrievers and the faces of Randy, Zach and Sam. May your time passing now be more peaceful. Rest in peace Terry. We loved you dearly.
Robert and Sharon Simpler
---
Dear Randy,
Our deepest condolences to you & your family. Please know that you are in our thoughts.
Michelle Kopcha & Sue Wright
---
Dr. Frank, we will be keeping you in our thoughts, and holding you in our heart.
Your staff at 1 Central

Misti Perry
---
I am so grateful to have known Terry. I so admired her for her strengths and many talents. She was so smart and we had many conversations about the political world we live in. Not much we disagreed about in that fraught realm. When I first met Randy and Terry in Germany the boys were little and in grade school. We had many good times together in Europe and later in Colorado. We swam with the turtles in Hilo!
My love and condolences to Randy, Sam and Zack.
---
Randy.. my condolences. It has been so very long. I am sorry for your loss. Be strong and carry on.
Neil Black
---
Randy.. my condolences. It has been so very long. I am sorry for your loss. Be strong and carry on.
Neil Black
---