Arthur F. Stamey, DDS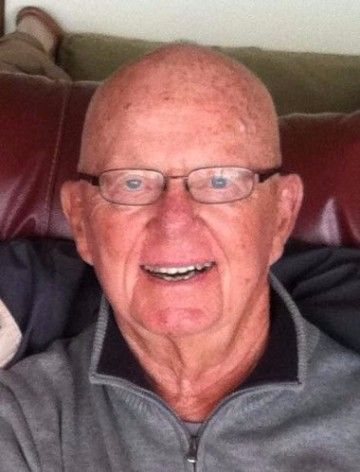 April 19, 1928 – July 5, 2016
Arthur Frederick Alexander Stamey, Jr., DDS, passed away peacefully on July 5, 2016 in Seattle, WA at the age of 88. He was born in Seattle on April 19, 1928 to Arthur and Lucy (Beasley) Stamey, and resided in Seattle and Edmonds for the rest of his life. Art was a proud alumnus of Queen Anne High School Class of 1946. He served in the Army in Korea from 1946 to 1948 and upon returning to Seattle, he enrolled in the new University of Washington (UW) School of Dentistry and graduated in 1954 as a Doctor of Dental Surgery. While at the UW, he went on a blind date with B. Janice Knudsen and they were married December 28, 1951 at Phinney Ridge Lutheran Church in Seattle, less than eight months from their first date. Art practiced dentistry for 37 years in Lynnwood, WA during which time he became an expert in advanced restorative dental procedures, specializing in such during his last 20 years of practice. He directed study clubs for practicing dentists in the U.S., and served as clinician of study groups in Europe for several years. He was an Assistant Professor of Dentistry at the UW from 1974 to 1979. His loyal office staff included Donna Sonnenberg and Marlene Curley.
Art loved to travel and visited approximately 70 countries and all seven continents, the last being Antarctica in 2012. France held a special place in his and Janice's hearts, especially after the family's transformative year living in Grenoble, 1970-71. While Art lectured and taught in English and French, the latter which he taught himself with the help of Assimil tapes, the children attended French public schools and Janice embraced French cooking. The family of seven logged many miles exploring Europe in their VW camper and Art and Janice made many return trips to France, visiting friends while savoring the country's culture, cuisine and wine.
Art was a true outdoorsman and enjoyed downhill skiing, climbing Mt. Rainier (twice), extensive backpacking and hiking trips, such as Mt. Rainier's Wonderland Trail, New Zealand's Milford Track and the UK's Coast to Coast. His biggest adventures were his solo sailing trips to Hawaii and his 54-day nonstop voyage to Tahiti in 1992. When asked what he loved most about his travels, he said it was the people he met and many were drawn to his warm personality. As a close friend said upon hearing of his passing: "Art was a beautiful soul, a soft-spoken leader, and someone who inspired others to be good just by his caring and sunny presence."
Art enjoyed classical music (especially Beethoven and Schubert) and attended many seasons of Seattle Symphony and UW Meany Hall Piano Series concerts. He was a person with a quiet, strong faith and was a dedicated member of Trinity Lutheran Church in Lynnwood, where he served in several leadership roles. He also spent 18 years on the Board of Trustees of the Lutheran Bible Institute of Seattle and three years on the Board of Trustees of Luther Child Center. When Art and Janice moved to the Hearthstone at Green Lake in 2013, they rejoined Phinney Ridge Lutheran Church, where they were married 61 years earlier.
Art is survived by his wife of 64 years, Janice, daughters Joan (Dave) Cottingham, Virginia (Dale Johnson) Stamey-Johnson, Sara (Winston Saunders) and Alison (W.C. Twig Mills), son Paul (Deborah), and grandchildren Chris (Sanja) and Matthew Cottingham, Alison and Samuel Saunders, Arthur Stamey-Mills, and Alexander and Graham Stamey.
He is preceded in death by his brothers Jack and Bill, and sisters Helen Shoemaker, Frances Taylor and Shirley Smith.
A memorial service will be held at 2:30 pm on Tuesday, July 26, 2016 at Phinney Ridge Lutheran Church, 7500 Greenwood Ave N., Seattle, WA 98103. In lieu of flowers, gifts may be made to Phinney Ridge Lutheran or Trinity Lutheran (6215 196 th St. SW, Lynnwood, WA 98036) Churches or a charity of choice.
---
Comments
A truly wonderful man. It has been an honor to help with his memoir.
Frances Caldwell
---
Art was a friend, a gracious host during our 4-year life in Seattle, and an inspiration. His quiet demeanor, gentle voice, and smile has been living in me and will continue to be there forever. My love and thoughts will go to Janice, Joan, Virginia, Sara, Alison, and Paul, who became family for us.
Pierre Divenyi
---
I had the great privilege of working for Dr. Stamey for a few years when I was a newly graduated dental hygienist in the late 1970's. His kindness and patience for both his patients and staff is fondly remembered. Dr. Stamey was an exceptional practitioner of the art of dentistry and I was fortunate to have the introduction to my professional career under his guidance. My sincere condolences to his family.
    
Christine W. Peterson
---