Paul Charles Soper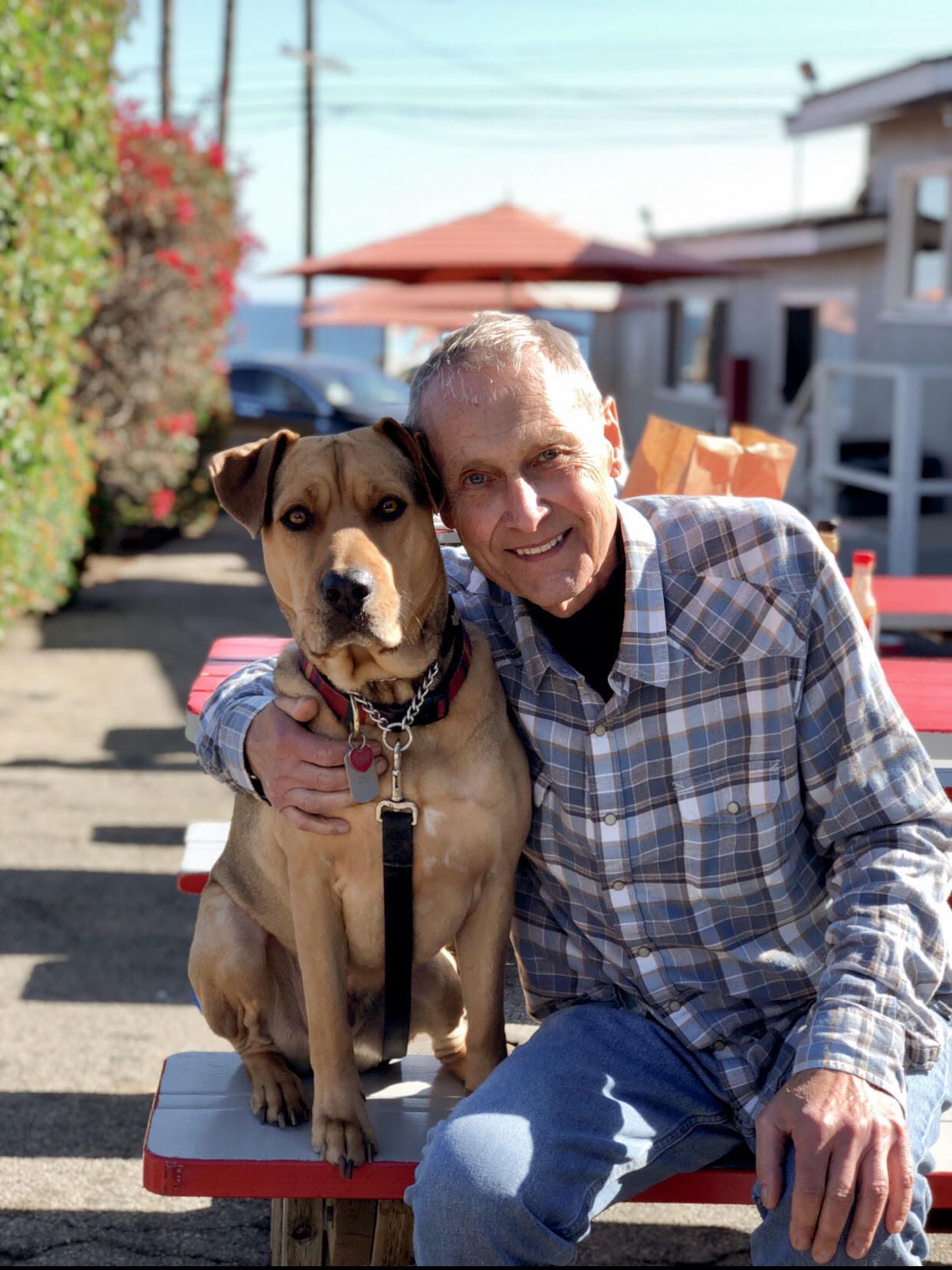 Paul Charles Soper was a kind man. A man of unmeasured humor, creativity and gentleness. He moved through the world with a sense of childlike wonder and amazement that would stop him in his tracks to admire a leaf with the same intensity that one might examine fine art. Anyone who had the privilege to know him, even in the briefest of encounters would be gifted with the same warmth that would be afforded an old friend. Paul's life and how he lived it will be a constant reminder for those he left behind to lead with kindness and an open mind. And of course, to never let a good pun pass them by.
Paul was born in Elgin, Illinois on February 27th, 1947 to Helene Blake Soper and Neil Charles Soper. He was an active Boy Scout at Camp Crosley, the camp that his parents helped run. He attended Burris High School, and would go on to maintain close friendships with some of his classmates until his final days. Growing up in the midwest is no doubt where Paul learned to seamlessly integrate words such as "neat," "golly," and "gee" into his vocabulary.
He attended Albion College for a year before transferring to Chico State in California, where he graduated with a BA in Biology in 1969.  After graduation he worked as a teacher in the Chico area before "retiring," as he called it. In his "retirement" he lived on land with some friends where they had horses, lived simply, and grew beards. This facial hair choice confused his midwestern mother greatly, who asked if growing the beard was because he was in a play. 
Always a man of conviction, Paul was a conscientious objector during the Vietnam War and completed his Alternative Service in San Francisco at Joshua House. It was there that he helped counsel runaway teens, and those who were struggling with bad acid trips. He would tell of one time in particular when a Veteran who had taken acid believed he was back in Vietnam. Paul jumped into action by acting as if he and the soldier were both in combat. In doing so, he guided the soldier safely into the house where he could receive the support he needed.
Upon finishing his service, he began an adventure that would shape the rest of his life. He started working on the commercial fishing boats The Sea Quail and Point Omega in the Bering Sea, off the coast of Alaska. In 1976, after learning all that he could, he set out to captain his own boat. He bought The Tidings, which he used to fish for tanner and king crab around Kodiak Island, and spent his summers salmon tendering in Uganik Bay. It was around this time that he met his first wife Monica Miller who later worked on The Tidings side by side with him. 
In 1982 his daughter Alisha was born and a year later, the family moved to Seattle. Once in Washington, he would go on to earn a Masters degree in Psychology from Seattle University. In 1986, he held his 4 year-old daughter's hand as he walked across the stage to receive his diploma. They would continue to treasure a close relationship, holding each other's hands throughout life's transitions including his final journey with cancer. 
Paul would utilize his new degree as a Geriatrics Counselor. The friends he made in this community would remain friends for life, enjoying summer family softball games and winter getaways to a lodge in Snoqualmie Pass. 
Paul returned to his roots in the fishing industry in 1990, and began what would be a long career with Trident Seafoods. He worked as Project Coordinator, Production Support/Recruiter, and as Assistant Vessel Manager, a position he held until his retirement in 2014. His presence inspired those he worked with to infuse friendship into their jobs. He always found time to walk the shores of Alaska where he would pick up special rocks or treasures to give to his coworkers.
In 2001 he met his second wife, Maria Clarisa Rendon Lugo, and they began a rich life together traveling from Seattle to Mexico. Paul was welcomed into Clarisa's family with open arms and built deep connections with her friends and family.
Paul was a true Renaissance man whose talents and interests included Taoism, philosophy, psychology, fishing, designing and building his own furniture, and visual art. He was a consummate student of life. He was inspired by the simultaneous complexity and simplicity that exists in nature. He drew inspiration from crows and used them as his subject for most of his chalk pastel artwork. During the pandemic, he baked biscotti to feed squirrels off his balcony. He practiced mindfulness even on his hardest days in his battle with pancreatic cancer. And on those days, he found great comfort in the words of the serenity prayer. May the words that comforted him also comfort those who grieve his loss, "God grant me the serenity to accept the things I cannot change, the courage to change the things I can, and the wisdom to know the difference." He will be deeply missed by all who knew him.  Paul is survived by his daughter Alisha, wife Clarisa, and older brother Blake. Memorial services to be held at a later date.

Donations can be made in Paul's name to:

Pancreatic Cancer Action Network
https://www.pancan.org/

Fisherman's Memorial
https://www.seattlefishermensmemorial.org/

Shoreline-Lake Forest Park Arts Council
https://www.shorelakearts.org/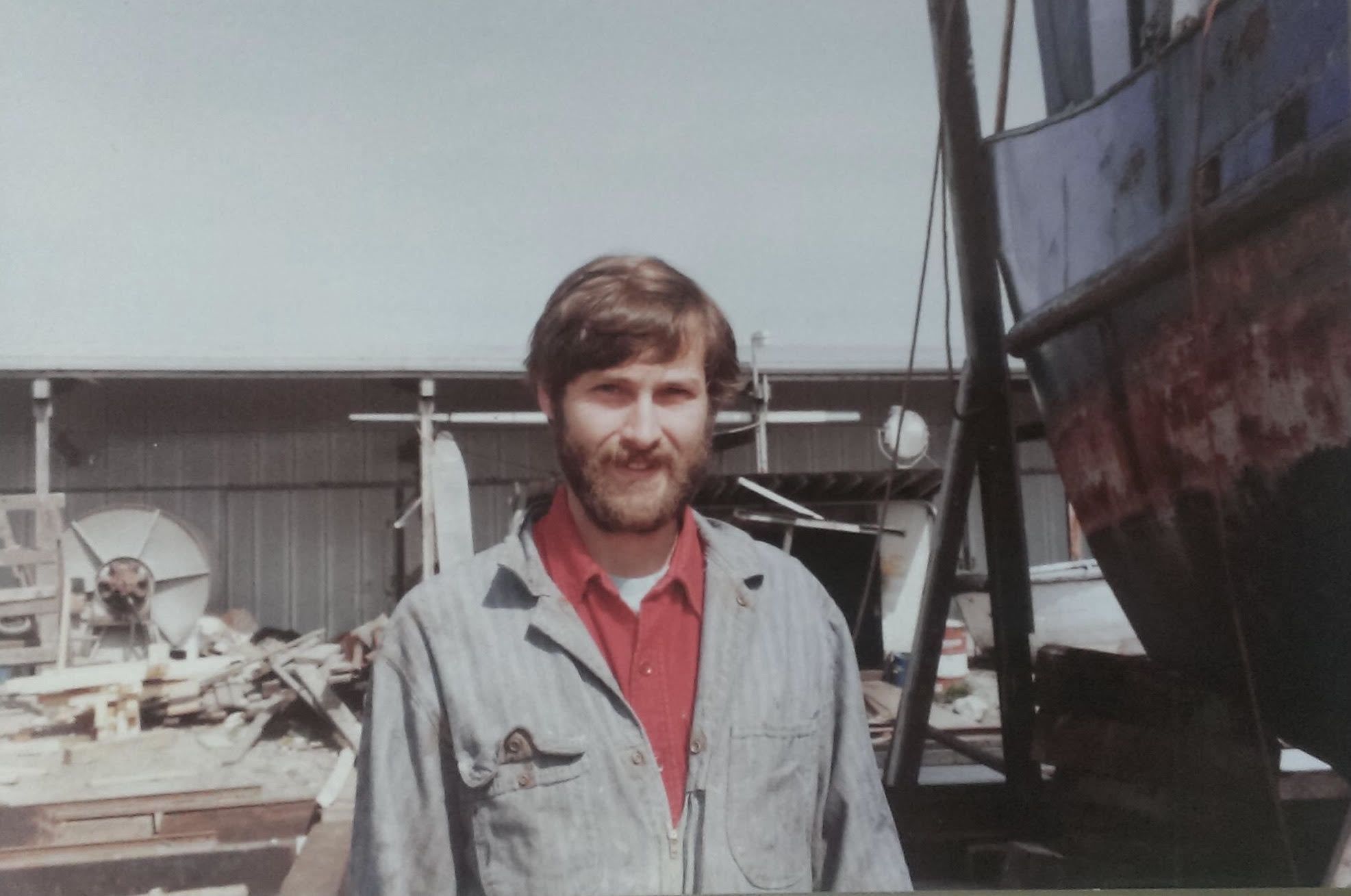 ---
Comments
Thanks for sharing your heart, soul & love in this beautiful obituary Alisha. Paul was a good hearted person. His artistic & intelligent sensitivity lives on in your heart. Let's continue to celebrate Paul's unique life. He was genuine.
 
Monica Miller
---
What a lovely man. Blessed to have met him.
 
Laura Hardner
---
Honored he considered me his friend, a lovely soul.

Steve Barr
---
One of the finest persons ever.

Bobby
---
I am so terribly sad to hear this. Paul was one of the kindest, funniest people I've ever met. Always with a quick joke and a laugh, he could brighten the darkest day. He will be sorely missed by all whose lives he touched. My deepest sympathy to his family. And what a lovely tribute this obituary is to the man he was
 
Jenny Gummel
---
What a blessing to know this great man.....knowing him from high school to the present. My deepest sympathy to Alisha and all who knew this great man. RIP Paul, you will be missed by many.
 
Cindy (Lands) Spears
---
Met this man in 1991 when he hired me for Trident Seafoods Corp I consider him a friend and i sorrow for the loss. I know he loves his daughter he talked about her immensely sorry for your loss
 
Micheal Wiggins
---
Paul was always so kind. I appreciate the help and guidance he provided when I accompanied a customer on a tour of Trident's plants and vessels in Bristol Bay. Lovely man!
 
Carla Bailes
---
Was blessed to be able to call him my friend. I cherish his artwork hanging in my house to remind me of a wonderful man. Thanks for sharing Alisha
 
Synnove Davidson
---
Paul made it a point to pick me up from the airport when I arrived in Seattle from Tennessee over the years 'as Medic' for the the Trident ship Independence. Some days I arrived quite late...but Paul was always there anyway. That meant much to me - to see that friendly face greet me before I started those long seasons. Later - if Paul happened onto the ship, we would 'swap family stories' concerning what cool things we had done with our families since the last time we saw each other. Paul had such a 'twinkle in his eye' when he spoke of his family.
 
Medic Deane Schultz
---
So beautiful written, a true testament of love. Thanks for sharing his life.
Annabelle & Blane Soper
---
Chris forwarded to me this wonderful tribute to your dear sweet father. I remember you talking about your dad in a very special and tender way, back when I knew you from Roosevelt high school. I can tell by the way you write your tribute, that you have much of your dad's qualities within you. I love seeing that! I also love the way YOU demonstrate friendship. My son Chris. . you're good friend... is blessed beyond words, to have you in his life! Thank you Alisha, for sharing with so many folks a glimpse into your dad's life. He was truely inspiring! He will live on in you forever!!
❤️❤️❤️
 
Cam Peterson
---
Truly one of the best humans I have ever had the privilege to know. Catch you on the flip side, my friend.
 
Cindy
---
Beautiful tribute to a great man. My life is enriched by his presence. I will miss you Paul.
 
Louise Craig
---
I was one of the bearded friends with a horse. We had lived in the woods in the Sierra foothills in California. I only knew him briefly but we did ride our horses together. I have often thought of him over the years. I had known he moved to Alaska and established a life there. I had just now, on New Year's Day, 2022, thought of him and googled his name. I'm am do very sad to learn of his passing. Yes, I remember him as such a kind soul.
 
Eli Rush
---