John Wasko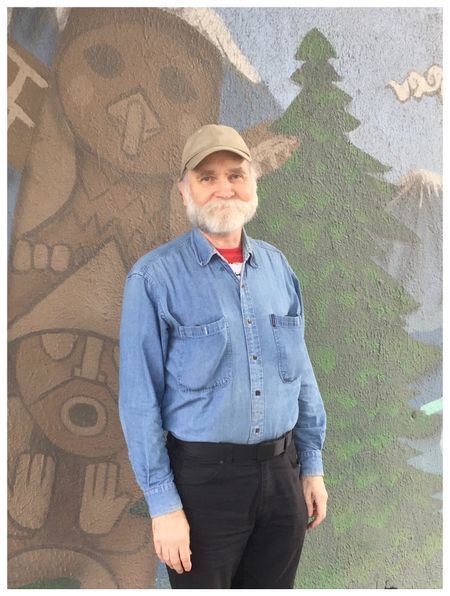 John Wasko, as he would have described it, has gone home. He died on May 6th, 2022 surrounded by love. He was 71 years old, rich with wisdom and a deeply caring and playful heart. According to him, his greatest accomplishment and source of pride was being a great dad to his daughter, Rachel, and his son, Paul. He was an adoring and thoughtful grandpa as well.
Not surprisingly, fostering relationships and community were integral to John, not only with his family, but with his friends, spiritual community, 
colleagues and clients, fellow storytellers, Duwamish tribal members, and his neighbors in Alki. He was even known to connect and help strangers on a regular basis, whether it was changing a flat tire on the side of the road or simply saying hello and being willing to listen and share any compassion or wisdom he could offer.
Born in Chicago, John lived in multiple states as a kid. He went to school in Florida, had a special connection to Pennsylvania, and attended the University of Washington as well. His talents and interests were vast and his curiosity, critical thinking, and philosophical pondering from an early age, were abundant. With gratitude, these qualities, have been inherited by his daughter, his son, and his grandson.
A natural student of life, John enjoyed passing on what he learned in conversation and as a formal and informal mentor. Professionally, he was well-respected as a kind and skillful counselor.
Additionally, John had a reverent love for nature and environmentalism, which inspired his daily life and decades-long activism. He especially loved finding and collecting memorable rocks, shells, and feathers, foraging for mushrooms, picking wild berries, camping, and being in the presence of waterfalls.
A lifelong lover of the arts, John created beautiful illustrations and published cartoons. He also enjoyed exploring filmmaking at UW in the 1970s and was instrumental in helping to develop that department as an option for other students. He loved seeing and discussing films throughout his life and attending theatrical productions as well. Poetry and photography also resonated with him, whether creating his own or admiring the works of others, like Edward Curtis. John loved music from around the world and particularly enjoyed listening to Hawaiian music and playing the ukulele.
Kaua'i actually became his home away from home on a deep, spiritual level. He loved learning some of the language, the rich cultural history, the friendships he formed, and the sacred land and wildlife there. He also had a particular fondness for the gentle sea turtles (and their Hawaiian name, honu.)
Undoubtedly eclectic, John was a romantic and elegant man in many ways…who happened to be a dedicated fireworks and bubbles enthusiast that  carried a clown nose with him almost everywhere he went. He delighted, after all, in the chance to inspire an unexpected smile or laugh from people. 
Resourceful and innovative, John spent many hours at Re-PC collecting parts and tinkering with projects at home. He was an individual ahead of his times in many ways, who envisioned (and worked towards) a world abundant with clean energy sources. He talked extensively about Nikolai Tesla as well, long before Tesla became a household name.
Politically, John had strong convictions as someone who believed in community, integrity, and consistently exercising the right and responsibility to vote. He was involved in the anti-nuclear disarmament movement in the early 1980s and volunteered for various presidential campaigns up until recently. He often wisely spoke that we must remove money from politics in order to create meaningful improvements for all people and the health of the planet.
Of course, John's life could not be summed up without mentioning how his faith as a Christian became central to him as a young adult and guided him in every way, right through his final days.
Lastly, John Wasko was a beloved storyteller and board member of the Seattle Storytellers Guild for many years. He was also a supporter of the Duwamish Longhouse and an organizer of some of their community events. 
John's own life is truly a story worth retelling. That honor is a particular gift for his daughter, Rachel, and her family, his son Paul, his brother Bill, and his wonderful extended family. As with his sister, parents, and other family who passed before him, John will be greatly missed and we are thankful for the lasting memories and love we are left with.
A memorial service for close family and friends is being held on Saturday, May, 21st at 2pm at Seattle Vineyard Church.
In lieu of flowers, please donate to the Duwamish Longhouse and Cultural Center or the Seattle Storytellers Guild.
---
Comments
---