Guy Scott Freutel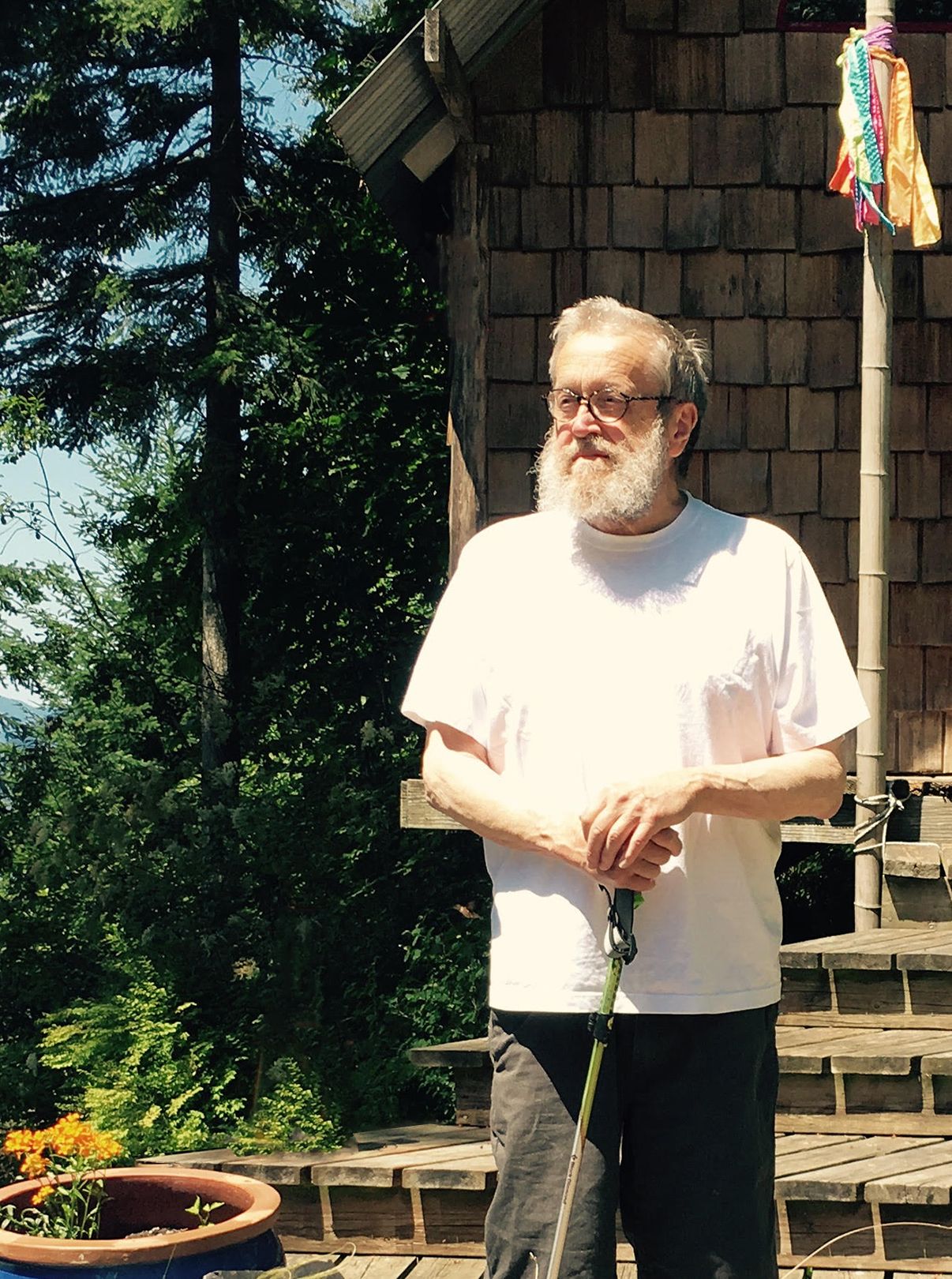 Guy Scott Freutel, "Scott," was born October 10, 1944 in Alhambra, CA and passed away on May 12, 2020 in Seattle, WA; he was 75 years old. He is survived by his daughter, Naomi Freutel (Timothy Koch); stepson, Tosh Drake (Kim Drake); brother, Eric Freutel (Tanya Freutel); as well as a granddaughter, niece, and cousins. 
He grew up on the Washington University campus, St. Louis, MO, where his father was an adjunct professor. Subsequent to his father's death, he returned to California with his mother and brother, whereupon he was enrolled in Brown Military Academy, Glendora, CA. He graduated from Westchester High School, Los Angeles in 1962, attended Washington University in St. Louis, MO, from 1962-1963, and graduated from the University of California, Los Angeles in 1969 with a degree in English Language and Literature/Letters. He studied English lexicography and etymology, and his love of books, the English language, words, typography, and graphic design were profound. He sought out and published reprints of rare and first edition books for his firm Sherwin & Freutel, Publishers, as well as working as a representative in the Southwest for Scribner's. He opened his own letterpress shop, Spring Valley Press, and was instrumental in starting a cooperative restaurant, the Soup Coop, with a group of friends in Langley, WA on Whidbey Island.
He returned to California in 1986, working for Pat Reagh, Printers, and later as Studio Manager of the letterpress shop at Otis College of Art and Design. He established his own design company, Zobodesign, and worked for the New Times and Blake Printery in San Luis Obispo, CA until he moved to Bozeman, MT to accept a position at Montana State University as Communication Specialist. He returned to Seattle 15 years ago.
We will remember Scott's gregarious character, stories, jokes, love for life, family and friends, but also students, colleagues, and clients, many of whom over time also became friends. He made a difference in the lives of many. He left detailed instructions for his family and friends to celebrate his life, and low adherence to this instruction will not be tolerated. We invite you to raise a glass and cheers in celebration of his life.
Please view and share memories, photos, stories, and jokes at www.memories.net/page/5359/scott-freutel
---
Comments
Dear family of Scott ~
We have learned of Scott's passing because our Westchester High School Class of 1962 (Orions) has a monthly e-newsletter, which Scott has received for many, many years. The August newsletter bounced back from his email address with a message that his email was over quota. So I did as I often do and checked for an online obituary. How sad to learn this news. We always honor deceased classmates, so I will post this wonderful picture and story of Scott's life in the September 2020 newsletter. Meanwhile we have honored Scott on our In Memoriam web page http://www.baymoon.com/~jeanbean/memoriam.html . I hope Scott's family will learn that several hundred Orions will also "raise a glass to celebrate" Scott's life.
Jean Brocklebank
---
Sadly, and regretfully, I just learned of Scott's passing.
I was his hairdresser for many years and was always a joy for me to see.
He would often call the schedule an appointment or answer the phone when I returned his message in some silly way - pretending to be the pizza delivery man, a Macy's return clerk, Yelp reviewer, or some other comedic role.
He spoke so highly and so lovingly of his children and granddaughter. I considered him a friend. Even after he was no longer able to come to the salon he would send me anecdotal emails.
My heartfelt condolences to his family.
 
Lindsey Erickson
---
It is with great sadness that I just now learned of the untimely passing of a wonderful person.  I met Scott in 1984 while on a train traveling from Seattle, Washington to Chico, California. We exchanged addresses and phone numbers.  I recently came across a lovely letter written by Scott responding to my letter.  It was a great letter in that it read like prose and was peppered with wit and humor, that I am certain those of you who knew Scott would appreciate.  I would have continued to correspond with Scott if I had not misplaced his name and address years ago.  We both misplaced names and addresses.
Here is an excerp of his letter to me in 1984.  ---"of course I remember you; I was just the other day cursing myself for  for having misplaced the scrap of paper upon which I'd jotted down your n & a, & hoping that you'd write before i'd find the scrap: It can take me years to find even commonplace things (keys, checkbook), let alone Mystery scraps..."
I wish his family well.  He led a good life and had many friends judging from what I have learned about him in the short time I knew him.  His kindness, wit, and humor will always be with me.  I regret that we did not meet one last time to renew our brief friendship.

Michael Stagliano
---