Ronald Mark Zeider Jr.
July 8, 1962-January 5, 2020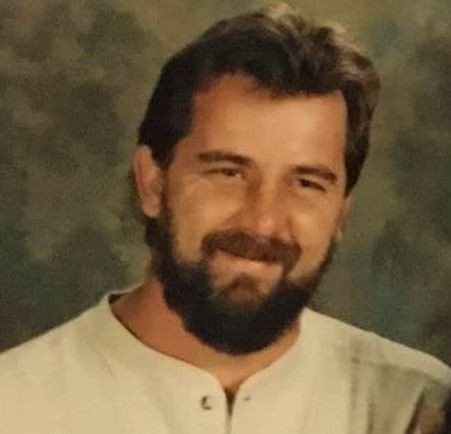 Ronald Mark Zeider Jr. was born July 8th 1962 in Burien, Washington and passed January 5th 2020, at the age of 57, due to cancer. Mark loved and was loved by many people. He enjoyed the outdoors and being in nature, spending time hunting and had a desire to one day hike The Pacific Crest Trail. 
Mark was a self-starter. In his late teens, Mark started his own car detailing business. Years later, he started a roofing business and worked/operated the business. He then started to travel around the United States because he had a feeling he would one day come to an early demise from cancer like his father had. Mark lived in Florida for a while where he bought and operated a bait and tackle shop, before moving on to employment with Tyson Foods in Arkansas. His final trade was a pilot car driver for oversized semi-trucks, transporting turbine windmill blades. He was able to meet many people, while traveling across the U.S. with his companion, a Dachshund named Izzy. Mark returned to Seattle every July for a Pig BBQ, that he and a few friends including his longtime friend, Bear would attend. He loved and always looked forward to the yearly Pig BBQ.
Mark returned to Seattle in 2012 to fight cancer, a battle that he fought and won. After a few years he was well enough to return to the road and pilot car driving. He was happy to get back out there and figured he had kicked cancers butt. Mark was well for almost 7 years, until the cancer returned as lung cancer. Mark tried once again to fight this cancer as well but lost the battle at 3:07PM Jan. 5th 2020 in Ballard, WA. With his mother, sister and step father, by his side.
Mark was preceded in death by his Father Ronald Mark Zeider, grandparents, Great Nephew Kamaal Bell-Johnson, his companion Izzy and many uncles and aunt. 
Mark was survived by Mother Cora Weems (Ken) of Washington, sisters: Judy Johnson of Washington and Sherryl Zeider of Arkansas, step-sisters: Kim Gobat (Eric) and Tara Weems of Washington, 3 nieces and 1 nephew and great nieces and nephew. 
Mark made an impact on many lives and will be truly missed. 
---
Comments
I miss you every day ~ R.I.P.
- Amy Hartman
---