Albert Lee Thomas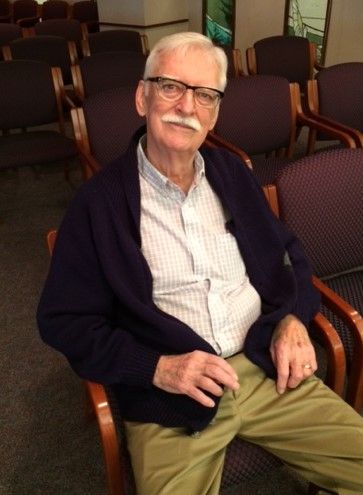 Albert Lee Thomas (Al) born on August 17, 1940 to Ruth and Royal Thomas in Cass Count, Illinois, died of complications from Parkinson's Disease on October 20, 2016. Raised in Chandlerville, Illinois. He attended Bradley University and graduated from University of Illinois after serving admirably in the United States Air Force. 
Albert's professional life followed two paths: In the hospitality industry for 20 years, his specialty was opening hotels and private clubs. Hiring internationally renowned chefs and hiring and training service teams for excellence was his industry standard. He literally "wrote the book" for opening private clubs. His prize was the Metropolitan Club in Chicago's Sears Tower followed by opening clubs and hotels around the country.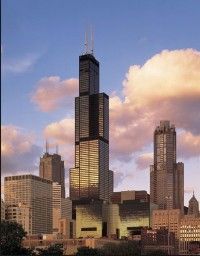 His second career was in all things "Macintosh". His in-depth knowledge in Macs beginning with his first purchase in the 1980's translated to a consulting business and teaching career at colleges, private companies, and churches.
In recent years (to the delight of his proud wife) Al would stump the young geniuses at the Apple store while looking for a solution to some technical challenge. These sharp young employees kindly approached the "old guy" to help him out and soon were buzzing about consulting with managers and other geniuses to see if what Al was suggesting could actually be done!

Al was a natural teacher who did everything with an orderly plan. He was a problem solver who tenaciously pursued answers which he communicated with simplicity, clarity, and patience to students, employees, and the curious. 
A man of service dedicated to Jesus Christ, Al demonstrated his commitment by  devotedly supporting every aspect of the pastoral calling of his wife, Ann. Serving with a steadfast desire to make things better, more efficient, and more pleasant for whomever he was serving, Al's strong suite was being invisible while sharply attentive to detail. This characteristic along with his natural friendliness allowed him to offer quality experiences in the classroom, business, behind the scenes in worship, and in support of theatrical endeavors in church and school settings.  Al was a genuine pleasure and a treasured asset to those fortunate enough to work with him.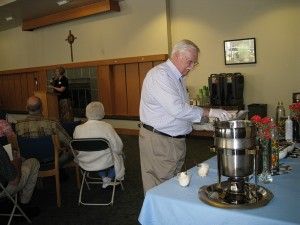 On the softer, squishier side, Al was a friend to cats and other wildlife. In addition to those felines who made their home indoors over the last 35 years, he was also a fond friend of feral cats and crows and squirrels and raccoons all of whom found a welcome in his backyard. 
His adoring family including Ann, his wife of 41 years, daughters Bethany Clemons (Seth) and Gwendolyn Thomas (Berend Dubbe), grandchildren, Madeline and Clark Clemons, sister Anita Little, his nieces Melodie and Tiffanie and their husbands and children, and many friends rest in the knowledge that Al is experiencing the complete "now" of heaven in the eternal presence of Jesus. A celebration of Al's life will be held at the Hearthstone 6720 E. Green Lake Ave. N, Seattle on Friday, November 4th at 2:00pm.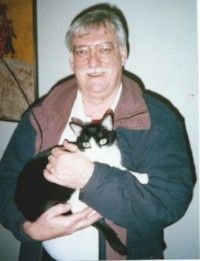 ---
Comments
---