11/9/1925 - 8/5/2015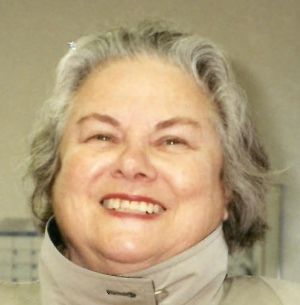 Monica's Siberian-born Menshevik parents (Alexander and Marguerite Pogrebetzky) fled to China to escape the Bolsheviks, and settled in Harbin, where Monica was born in 1925.  She grew up speaking Russian; learned English in school; and earned a B.A. in economics and political science at St. John's University, an English-language university in Shanghai.  In China she saw the graphic results of not paying workers living wages.  And her experience of living in China under Japanese occupation taught her firsthand about oppression and the loss of freedom.  She also learned the importance of working for good government through her parents' examples.
 
Monica came to the U.S. for graduate school in 1947, arriving just in time to experience the "Red Scare" of the McCarthy Era.  During that period, she was discriminated against for her political beliefs and Russian nationality—experiences that taught her the importance of speaking up against repression and advocating for the underdog. 
She matriculated at the University of Washington's Graduate School of Economics, but quickly discovered that graduate work in economics was mainly about managing—and "I didn't want to manage anybody or anything."  So she entered the UW School of Social Work and earned a Masters Degree, which provided her with a strong foundation for her career as a social worker and children's advocate. 
 
Monica met and married Jim Leigh, and they had a beautiful marriage that resulted in two children (Karen and Mike) and two grandchildren.  She was a longtime pillar of the League of Women Voters, and a constant community activist on matters relating to politics and public policy.  Monica lived with her husband for many years in the Seward Park neighborhood.  Six years after her husband died, she moved to Horizon House—where she continued to work to make government more responsive, and to advocate for children and their families and for the fair treatment of workers. 
 
Monica served on many boards, where she often asked the hard questions, did the hard work, and upheld a vision of what we can be as a just and caring society.  She also was a strong advocate for and supporter of early childhood education; parenting education and healthcare support for first-time parents; and Washington's Death With Dignity Initiative.  Monica described herself as curious, opinionated and outspoken.  "Life was a good teacher, and I have had a rich and wonderful life."  Her children will remember her as a great mom, a wonderful cook, and an enduring role model.  Her smile and genuine interest in interesting people will be missed by all who knew her.
 
A celebration of Monica's life will be held on Friday, August 28th, from 2 to 4pm at Horizon House (900 University St, Seattle).  Parking will be available in the Horizon House parking lot.  The entrance is on University St: tell the valet that you are there for Monica Leigh's Celebration of Life.  If you cannot attend but have a story to share about Monica, please email it to mike1leigh@yahoo.com.
 
Donations in Monica's memory can be made to: The Children's Alliance; Pike Place Market Foundation; Group Health Foundation Hospice Fund; and/or Group Health Foundation Home Health Fund.
---
Comments
My deepest condolences to Mike on the passing of his mother. What an amazing life! I will be keeping you and your family in my thoughts. --Debbie Smith
---
We should all hope for such a full and meaningful life! I am so fortunate to have spent some time with her. So fitting that she left on her own terms.
Gentle journey to her and the whole family.
--Danni
---
I am very fortunate to have met your mom and considered her my friend. I am a nurse at HH and an honored to have spend some time with your mom and sister touring Supported Living at which time your mom shared some things with me. I am so happy I was able to give her a final good bye that day. My condolences to your family. I will miss see your mom's bright beautiful smile. --Nicole H
---
Mike and Karen,
It is with much sadness that I learned of the passing of your mother.
At an early age I realized a woman could not only be smart, opinionated and assertive, but glamorous, a gracious hostess and have a wicked, sarcastic sense of humor. That was Monica,rolled up in one. I looked on in awe at the friendship between her and my mother (Mary Nakagawa) when the two met at Medina Children's Services sometime in the early 1950s. Theirs was what I consider unique -- one of mutual respect, love, admiration and interest in cooking and eating. Their relationship continued even when your family moved cross country to Chapel Hill. Years later, after my father died, Monica encouraged Mary to make the move to Horizon House. They so enjoyed each other's company.
Monica was certainly a force to be reckoned with and it was an honor to know her and be in her company. She always laughed & smirked at me – I'm still wondering why!!
I'm so sorry that I'll be missing the celebration of her life as my husband and I will be sailing in Desolation Sound (Canada) but I'll be there in spirit!!
--Corinne Gooden
---
Your mother has been for me a great friend with many similar interests and always lively conversations. I found Monica a 'character' with strong feelings behind most everything she said. Monica was proud of her family and loved them all. Monica will be missed by me.
--Karen M. Paul
---
Wow, what an amazing life story! Reading it helps to understand Monica's passion, individualism and determination even more. Thank you for sharing.
-Christi Beckley
---