LEE CHOCK WONG 黄卓英
April 15, 1935 - September 3, 2018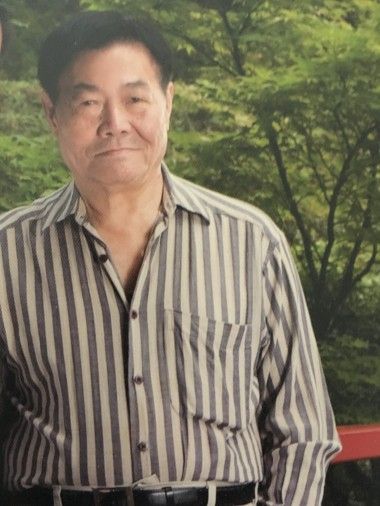 Lee was born in southern China and came to U.S.A. at a young age.  He lived in New York before moving to Seattle while working in various jobs as a young man.  
Lee met Anne Quon from Vancouver, BC and they married in 1959 and honeymooned in Victoria, BC.  They moved to Bellingham shortly thereafter where they opened a restaurant and raised their first daughter. In 1964 they moved to Seattle where they settled in the Beacon Hill neighborhood having a son and another daughter.  Lee and Anne opened a small café and BBQ shop in Seattle's Chinatown district.  
As an accomplished cook, Lee would then go to work for some of Seattle's iconic restaurants such as The Polynesia and Trader Vic's. 
Lee was also an accomplished handyman and was called upon to fix just about anything; cars, appliances, televisions, heating & cooling equipment, home remodeling, locksmith work, etc. which allowed him to open his own repair business. Subsequently,  Lee worked for the Westin Hotels in their Engineering Department. 
Tragedy struck Lee when his wife Anne (41) passed away unexpectedly in 1982.  While this was very trying time for him, he eventually got over his grief and focused more on being a  father and grandfather.  
Lee loved to laugh, play games, and try to outwit others.  He often played 3 card monte with his kids and grandkids. He also had a wonderful sense of humor.
As in the Chinese culture Lee preferred to show his feelings by performing acts of service to his family , friends and community. He was often happiest when he was doing things for others.  
Lee is survived by his children Shirley, Donald, and Jennifer as well as three grandchildren, Brandon, Matthew & Quinn.  
A memorial service will be held at the Fauntleroy Church, 9140 California SW, Seattle, WA 98136 on Sunday, September 30th @ 2 pm.  A reception at KC's Seafood Restaurant in Renton will follow.  
---
Comments
Condolences to your family for the loss of Lee. Thoughts and prayers are with you.
- Regina Buckley
---
So sorry for your loss, love and prayers for the family, So,glad I had a chance to meet him.
Gay Brandenburg
---