Elizabeth Chapman Staley
Elizabeth Chapman Staley advocated learning through experiences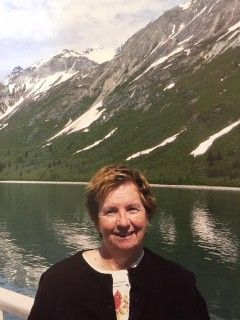 Elizabeth Chapman Staley was born in Chicago, IL on December 5, 1937 and died May 24, 2016 at age 78 in Seattle, WA. After 18 months in an assisted-living facility for people with dementia, Liz suffered a stroke and passed away peacefully 4 days later surrounded by family.
Elizabeth was raised in Oklahoma and Evanston, IL, where her leadership and love for the arts grew. Liz played flute in the band, was a cheerleader, acted in drama, and was elected President of Evanston High School.
Liz won National Scholar for a full scholarship to Cornell University. She studied Philosophy, and graduated in 1960.
She met husband Robert Staley there; they were married in Evanston, IL 9/6/1958, and have been married for 58 years.  Liz and Bob raised 4 daughters in La Crosse, WI and St. Louis, MO.  She was instrumental in the lives of her family, orchestrating numerous family trips and events so they could all get together yearly.  She is survived by her husband, children and 11 grandchildren:
    Susan Young, m. David Young (children Caleb and Sydney)
    Ann Salzberger, m. Mark Salzberger (children Kyle, Cam m. Jen Wong, Rory)
    Barbara Staley, m. David Huffaker (children Hallie, Brad, Nelson, Lizzie)
    Karen Ross, m. Mike Ross (children Maggie, Gregor)
Elizabeth's passion was for educating and for the arts and culture:
She sought first hand experiences, participating in the living culture, whether joining Taiko drumming in Japan, or dog-sledding in Canada;
She acted in local theater, and played in the church hand-bell choir;
She taught movement classes to deaf children in LaCrosse so they could experience the joy of moving to music;
She established a program for students and teachers in the IL farm country to attend live theater;
She created outlets for students' writing and poetry in the schools and churches where she worked.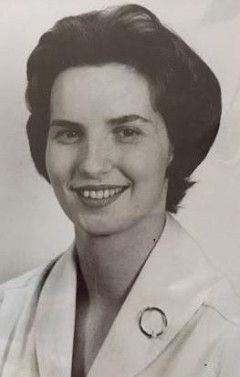 Elizabeth had so many ideas and determined the best way to implement them was to lead the way:
She was the first woman elected to the La Crosse Board of Education, and was chosen by the board to serve as President;
She was Christian Education Director at The First Congregational Church of La Crosse (250 kids!) where she led the Heifer Project for needy communities; and Youth Director at Ivy Chapel in St. Louis where she started Clown Ministry;
For Cornell University, she was Alumni Association President in St. Louis – to support potential and current students, and served on the University Council promoting diverse cultures on campus;
And she established the Elizabeth C. Staley Center for Student Support and Diversity Education at Cornell: The Center's name pretty much sums up Liz's life force.
Liz was a farmer and naturalist:
She renewed the eco-system on her Illinois farm, supervised the corn and soybean crops, became a beekeeper, put in a beautiful pond and two prairies with pheasants.  She also kept a herd of 35 buffalos and 3 llamas.
Liz and Bob's homes covered the globe: IL, OK, WI, MO, Cleveland, Hong Kong, Tokyo, and finally AZ and WA, with travel to every continent (yes, including Antarctica!).
Travel, culture, music, sports, nature, learning and people: in all her living and leading and doing, she brought her family along for this diverse ride!
A family graveside service will be held in Springfield, Illinois, at a later date.
---
Comments
My love and sympathy to your family
Caryl Simon
---
My deepest sympathy Bob, as you grieve the loss of your wife of so many years. I have often wondered where life has taken you. May God bless you and give you comfort in the days ahead. Your fellow Trane worker from Order Billing.
Bill Hanson
---
Dear Staley family: We learned today during worship at Ivy Chapel of your loss. Liz was such a creative force, a true dynamo -- we were blessed that she chose to share her gifts & talents with our youth. She was greatly admired and deeply respected. Jack wishes she had helped him re-establlish quail on our farm! Please accept our sympathies. You are in our hearts and prayers.
Nancy & Jack Litzinger
---
Bob DiAnne and I just heard of your loss. Liz was an outstanding lady and a great example to all. Please know that you and your family are in our thoughts and prayers.
Larry & DiAnne Kremer
---
I just learned of Liz's final experience. She was my "flame" from 60 years ago. A young woman, beautiful in spirit and in every other way. Now I learn of how much joy she gave to others. It takes my breath away.
Bob Teare
---