Theodore Katsanis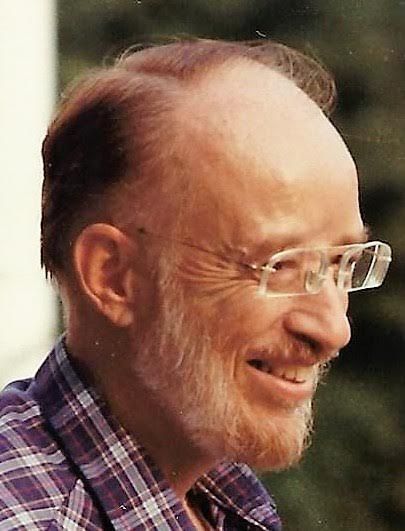 Theodore Katsanis, age 91, of Mercer Island, Washington, a man who loved math, hiking, skiing, dancing, model airplanes, and many other things passed away on 3/23/2017 (all prime numbers). Ted was born in North Weymouth, Massachusetts on July 17, 1925, the son of Nichos and Viola Mae Katsanis (née Plummer).  He was raised in Upper Darby, Pennsylvania (near Philadelphia) and graduated from Upper Darby HS in 1944.  Ted was not able to serve in the armed forces in WWII because of surgery for osteomyelitis in the days before penicillin. He received a B.S. in Aeronautical Engineering from Parks College of St Louis University in 1948.  After graduation Ted moved to Seattle where he worked at Boeing, designing hydraulic equipment for the B-52 from 1948 to 1952.  Ted served on the Ski Patrol at Stevens Pass from 1950 to 1952, where he worked with Jim and Lou Whittaker. He married Pauline Loraine Hackett in 1952 in Seattle, Washington. From 1952 to 1962, Ted worked for Berger Engineering Works, designing logging and other heavy machinery.  Ted received a M.S. in Mathematics from the University of Washington in 1963.  After this, Ted moved to Cleveland, Ohio to work for NASA, Lewis Research Center (now Glenn Research Center).  While working at Lewis, Ted earned a Ph. D. in Mathematics (Numerical Analysis) from Case Western Reserve University in 1967.  At Lewis, he wrote computer programs for analyzing flow through turbomachinery, including turbines, compressors, and pumps. In 1974, Ted was awarded the SAE (Society of Automotive Engineers) Charles M. Manly Memorial Medal for his contribution to aeronautical engineering.  After his retirement in 1985, Ted and Pauline returned to Seattle.  From there Ted continued to work on turbomachinery flow analysis.  Ted was an active member of Bellevue Christian Church, Society of Antique Modelers – Chapter 8, American Society of Mechanical Engineers (ASME), American Institute of Aeronautics and Astronautics (AIAA), Sno-King International Folk Dance Club, The Mountaineers, National Free Flight Society, University of Washington Alumni Association, Academy of Model Aeronautics, Museum of History and Industry, Issaquah Alps Trail Club, National Assoc. of Retired Federal Employees, 90+ Ski Club, Seattle Area Soaring Society, Pi Mu Epsilon (the U.S. honorary national mathematics society), and Sigma Xi: The Scientific Research Honor Society. Theodore was preceded in death by the love of his life Pauline, his brother Dave Katsanis, and his foster son Carlo Spivey. He is survived by his brother Daniel (RoseMary) Katsanis of Scottsdael AZ; his children Linda Creutz of Ferndale WA, Kimberly (Keith) Ammeter of Lexington KY, and Jason Katsanis of Seattle WA; his grandchildren, Summer (Pete) Holeman, Sunny Little, and Daniel Creutz; his great-grandchildren Kerri Little, Harmony Sullivan, Sevon Little, and Elijah Holeman; his great-great-grandson Wyatt Brown and many other relatives and dear friends.
Services will be held at the Covenant Shores Fellowship Hall Sunday, May 14, 2017 at 2 p.m., Mercer Island, WA.
---
Comments
I apologize for not being able to attend Ted's service on Sunday. I skied with Ted the last seven years including the day he accomplished his goal of skiing when he was 90. I enjoyed our conversations while carpooling to Stevens during the winter Tuesdays. He accomplished so much in his lifetime. Above all he loved Pauline and his family. What a guy!!
Ted's friend, Gerry Lakin
---