Jeanne Warp
January 25, 1927 - May 19, 2020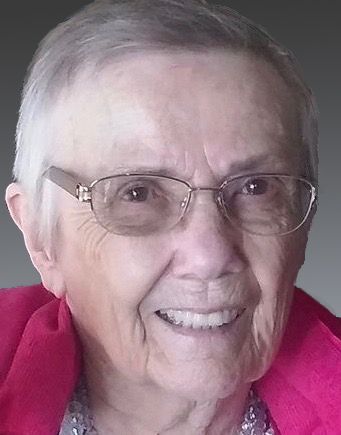 Jeanne Warp died May 19 after a long journey through dementia. Born in Sioux City, Iowa to Hazel Rettig and C.E. Davey, Jeanne grew up in Missouri and Iowa with her mother, grandparents, and cousins. 
After high school, Jeanne attended Broadlawns Nursing School in Des Moines, Iowa as part of a program to recruit nurses for the military.  She served as a lieutenant in the Air Force during the Korean War, and was stationed in London, taking the opportunity to tour England, Italy, and Germany. She remained friends and corresponded with her nursing school buddies for the rest of her life. After leaving the Air Force Jeanne worked at the Indian Hospital in Tacoma, Washington.
Jeanne met Thomas Clinton Warp at a friend's wedding, and they married on January 24, 1953. They had three daughters and settled in Des Moines, Washington. Jeanne and Tom took yearly vacations with the kids all over the United States and enjoyed skiing and family activities. When the kids were old enough, Jeanne went back to college and earned her bachelor's degree from City College. She returned to nursing, specializing in Geriatrics, and eventually worked as a charge nurse at Wesley Terrace. After Jeanne's mother, Hazel, had a stroke in the mid-70's, Jeanne was devoted to her care until her death in 1982.
After retirement, Jeanne and Tom stayed busy, taking many trips and cruises all over the world, dancing, and golfing. They loved to have the family over to their condo in Des Moines to play games, take walks on the beach, and play in the swimming pool. After Tom passed away in on New Year's Day 2011, Jeanne enjoyed reading, following politics, and visits with her family. 
As her dementia progressed, Jeanne was cared for by her daughters and the health care team at Wesley Homes. Jeanne is survived by her daughters Jennifer, Alison, and Kimberly, son-in-law Rufe, and her grandchildren Sara, Kate, and Bart.
Jeanne passed away May 19th with her family at her side. She requested no service. 
Bye, bye Mom. Let your little light shine.
---
Comments
---