Adele Suzanne Meredith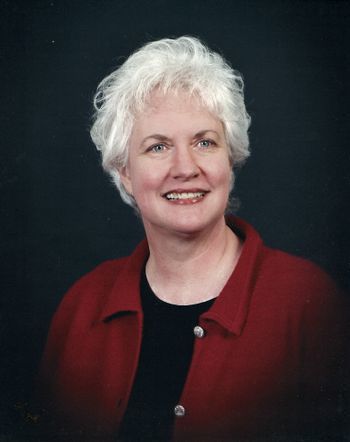 Adele Suzanne Thompson McCoy Meredith was born February 11, 1943 to Vivian Willing and Monte Thompson in Freeport, Texas, where Monte worked for the Dow Chemical Company. When Dow's plant there closed after World War II, the family moved to the Pacific Northwest where Monte took a position with the General Electric Company, first in Portland and then in Seattle. Settled near Carkeek Park in Seattle's Blue Ridge neighborhood, Adele attended first and second grade at Crown Hill Elementary before her family moved back to Freeport, Texas. 
Graduating from Brazosport High School in Texas in 1961, Adele returned to the Pacific Northwest for her freshman year at Lewis and Clark College in Portland and a summer job in Glacier National Park. She then transferred to the University of Texas, where she completed her sophomore year. The following summer, she worked as a legal assistant for her uncle in Bremerton, Washington and that fall transferred her studies to the University of Washington where she began using her middle name, Suzanne, pledging Alpha Chi Omega sorority. She graduated as a Senior Honor Woman with a B.A. in sociology and took a position in social work with the Washington State Department of Social and Health Services.
She and Bob McCoy met in college and married in 1966. They moved to Pensacola, Florida, where Bob entered the training command to become a naval aviator. Several other moves followed. Suzanne continued her social work in Mississippi and Texas until Bob received orders to Virginia Beach, Virginia, where Suzanne worked while Bob served as a ready replacement pilot, flying F-4 Phantom Jets from the naval aircraft carrier U.S.S. Forrestal. Their son, Andy, was born in 1971. When Bob left the Navy in 1973, he accepted a sales position with the Caterpillar Machinery Company in Centralia, Washington. Suzanne worked for a mental health clinic while they were there. They made their home in Bellevue, Washington, starting in 1976, and Suzanne received her Master of Social Work degree from the University of Washington. She and Bob divorced in 1984.
In 1985, Suzanne married John P. Meredith, a technical worker with the Industrial Engineering Department at the Boeing Aircraft Company in Everett, Washington. John and his two daughters, Diana age 16 and Page age 12, moved in with Suzanne and Andy. Suzanne continued her career as a social worker, a social service supervisor and program manager with the Washington State Department of Social and Health Services, retiring after 14 years. During retirement she enjoyed membership in PEO, an international women's organization that sponsors women who are continuing their education. But her happiest times and most delightful moments were those spent with her grandson, Boris.
After undergoing two knee replacements, Suzanne was diagnosed in October of 2021 with pancreatic cancer, stage four. Following chemotherapy and two hospitalizations, she died peacefully in her home on March 17, 2022.
Suzanne is survived by her husband John P. Meredith, her son Andrew B. McCoy, her grandson Boris McCoy, her brother Ron K. Thompson, her sister Joy Lona, her niece Jana Thompson, her nephew Matt Thompson, her cousins Dr. William Princen, Thomas Princen, Janet Princen, and her six grandnephews and grandnieces.
---
Comments
Suzanne and I met over 25 years ago when we worked together for the state of Wash. in the Everett DSHS office. Suzanne was a dedicated and meticulous social worker who always exceeded standards to advocate and represent the clients she served. Always going beyond "the call of duty." I considered her to be one of my dearest and closest friends. Over the years she became a close confidant as well. I knew I could always trust her integrity with any confidences shared. She was the embodiment of a "First Class" individual. I will remember her for her gracious manner, generosity, kindness and empathy. She also had an innate quality to look for and promote the very best of a person rather their shortcomings. Her ability to give the benefit of the doubt was a true gift she unknowingly imparted to others and one which I deeply respected and admired. She inspired me and will always remain the "Gold Standard" of friendship. I will miss her terribly in the coming days and years ahead but am so grateful and fortunate for our friendship.
Suzanne will never be forgotten by me and all those whose lives she touched.
With much love to you, Suzanne
 
Linda Hale
---
John,
My thoughts are with you and Suzanne's family. She was a very special person. I feel grateful and fortunate to have known her in my lifetime. She will be missed by all who knew her, that is for sure.
John if I can be of any help in any way please call me or Linda.
Take care,
 
David K Claude
---
John, my sincere condolences to you, Andy, and Suzanne's entire family.
She was a wonderful person and I will deeply miss her presence in this world.
 
Linda Hale
---
I have been aware of Suzanne's illness via Joy. Joy was confident that Suzanne would be alive to see Boris on his spring break. I'm sure her heart was willing but her body could fight no more.
Thank you for the info of her courageous and heart felt charity work. I didn't know, but I am not surprised.
News of the passing of family and friends are more frequent these days. Gives me pause to be grateful for the time and memories of each and reminds me to cherish each and find some joy each day.
Sending hugs,
Chel (Nash)
---
Thank you for your beautiful tribute to Suzanne.  Her passing from cancer was a shock.  I never knew all those things.  It didn't come as a surprise though, because she was a loving and generous person.
I was a sophomore in High School the first time I met Suzanne.  I still remember the moment standing in the Sun Room at 1600 Esplanade.  She epitomized the Southern Belle – beautiful and so sweet and gracious. She made a big impression on me and that visit had a huge impact on my confidence.  I was insecure and she gave me encouragement and the courage to try new things at school.
I've spoken to Suzanne occasionally over the years to let her know that I'm thinking of her.  I called most recently at Christmas-time, because every year I make her fabulous Crab Ball.  It's always a favorite appetizer and by now, there are people all over the state of California that are making Suzanne's Crab Ball.  I wasn't able to speak with her and had to leave a message.  I am so happy that I had one more opportunity to tell her that I loved and appreciated her and tell her again, the special place she would always have in my heart.
I am so sorry for the loss of Suzanne.  She definitely left her stamp on all of our hearts.
Love,
Kit (McCoy)
---
Dear Bob, dear Andy, dear Vir, and everyone else - I'm so saddened to hear of our loss of Suzanne. Never was there a kinder, sweeter soul to cross our paths than Suzanne. I have many fond memories of her kindness and the time that all of us spent together on NW 130th avenue in the late 70s. Bob I'm sorry for any rift I may have caused between you and Suzanne as you once suggested to me. Perhaps my yucky stories at the table went too far. Sorry for that. Oddly enough, I had just been thinking about Bob, Suzanne, and Andy over the weekend before hearing of this tragic loss. I thought about the fun times we had, including skiing at Snoqualmie summit in Washington State. I thought about how funny it was that Suzanne had paid us to attend Sunday School $5 each on rare occasions. I thought about Bob's never-ending puzzles on the chalkboard which I could never solve, and how I still make my bed to this day how he taught me; Andy with his interesting collections of coins, super fabulous ski technique and ability to fly off of huge ski jumps and totally pull it off, and the way his hand wiggled when he was nervous; the gigantic stash of Richie Rich comic books that kept us up until 9:00 every night, the warm fuzzy carpeted stairs of the beautiful 2 story house that Bob provided us all. How fun were the times that we shared in the sun swimming in a pool, playing Marco Polo -- such fun silliness and joy will always be unforgettable to me. I remember how nice it felt just to lay on the crisp green grass of Bob's backyard in the summer sun. Strangely enough, I recalled one day when the band "Kiss" came on the television and all I saw was this freak show whereupon Bob instantly  changed the channel perhaps protecting us or protecting himself from the antics of Ace Freely, Gene Simmons, and Peter Chris?
I pondered the size of Fatso, the giant orange family cat, which I hoped would become fatter with every passing day. How Vir and I would "roll Fats" onto our faces and sniff his giant belly. 
Suzanne always provided us with tasty treats and I probably ate too many of them; completely raiding and thoroughly harvesting all of the Andes chocolates mints out of the cupboard that I could possibly inhale in one sitting.  
Thank you Suzanne, Bob and Andy for being so unselfish and providing my brother Vir and I with safety and such accommodation. 
Rest in peace, wonderful Suzanne. 
Flint Macaodha D'Venice (McCoy)
---
I always have fond memories of Suzanne, from the year we lived with you in Seattle in 82 (?).  She was always kind and considerate and I can still hear her laugh.   Thanks for taking us in Bob.
May she rest in peace,
Vir (McCoy)
---
I was very impressed with you two as a young couple. You with your cool starched uniform and clenched butt cheeks, and this radiant and so sweet girl with a very sexy drawl. Its been many years since I have seen or spoken to her, but I carry very fond memories of spending time with you two in Virginia Beach and in the NW over the years and also of corrupting and terrorizing your innocent child. Thats likely what has driven him to the dark side. Kisses to you all, well, mostly Joanie, although Spain is a very kissy culture, boys and girls. So a wet one for Bob too. Life is pretty magic on this side, except for the war, but quiet and pastoral here. Kind of like a nativity scene, without the wise guys, and we er ate the baby.... xoxoxo Jimmy (McCoy)
---
I'm sorry to hear of Suzanne's passing . Suzanne was a lovely, kind hearted woman.  She watched over my sons Vir and Flint for the better part of a year along with Bob.
Dave. McCoy 
---
I am always at a loss for words when I get these kinds of updates. And , of course, its happening more and more these days.
I remember Suzanne well and the good times we all had together including Wendy's surprise 30th birthday party you folks hosted for her.
I don't recall either of you ever talking about the stories you related here...seems to comport well with the Suzanne I remember.
Dave (Garner, long-time friend)
---
Bob, thank you for sharing your tribute to Suzanne with us.  You've painted a picture of an inspiring woman who believed in helping others and made a difference.    The story of her life, well lived, brings me hope.
Love and sympathy to you and Andy--
Carol ((Shipley) Stoner, college friend)
---
Bob,
We remember Suzanne, of course.  So sorry to hear of her fate.  It sounds like she accomplished a lot in her field.  Significant memories.
- Tom (Stoner, college friend)
---