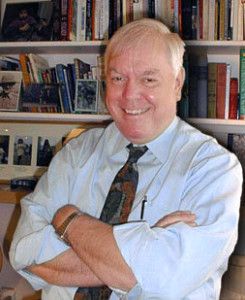 Dr. Robert A. Reid died peacefully at his home in Seattle on June 10th. Bob loved life and had a great capacity to enjoy each moment. He was a man of great integrity, intense curiosity, and incredible optimism. He will be remembered as a compassionate physician, a creative entrepreneur, a wise mentor, a loving husband and devoted father.
Bob was born in Portland, OR on November 30, 1942 to Elbert H. and Bernice (Smythe) Reid. The family lived in LaGrande, OR and Silver Springs, MD, before settling in Fort Collins, CO. As a teenager, Bob played in band and orchestra and sang in the choir. He was also active in Boy Scouts, where he earned an Eagle award. Summers were spent swimming, lifeguarding, waterskiing, and camping with his family. In the winter, he skied in perfect Colorado powder.
Bob received his medical degree from the University of Colorado Medical School in 1969 and completed his internship at Cornell University Hospitals in New York. He was a member of Alpha Omega Alpha, a Boettcher Scholar, and Fellow of the American College of Physicians. In 1971 he served as an officer in the U.S. Navy Medical Corps at Norfolk, VA. Following his service, he moved to Charlottesville, VA and was an internal medicine resident at the University of Virginia. In 1973, he was appointed Chief of the Division of General Medicine at UVA, a position he held until 1984. During his tenure, he was Associate Professor of Medicine, Associate Director of UVA's Medicine-Biomedical Engineering Computer Center, and helped establish the nurse practitioner program. He also founded Commonwealth Clinical Systems, Inc., a medical information company based in Charlottesville.
In 1984, Bob left UVA to take on the full-time role as President of Commonwealth Clinical Systems, building it into a national leader in customized health data collection and analysis services. He also became Chair of the Board of Commonwealth Health Alliance and Executive Director of Quality Physician Care, State of Ohio.
Throughout his career, Bob was passionate about using computer technology to improve the quality of health care. He saw its potential uses in helping doctors not only to treat ill patients, but also to better understand the immune system of people who remained healthy. He was a passionate proponent of preventive care and the role of the family doctor.
In 2001, Bob decided to return to his roots, moving back to the Pacific Northwest and seeing patients in his private practice in Kirkland, WA. He loved being able to spend time with his family, hiking, traveling, reading, and cooking. He also sang with the Kirkland Chorale Society and was a member of Sno-King LeTip, a business networking group.
Bob leaves behind his wife Eve Warmflash and their daughter Emma, as well as four grown children from his first marriage (Rebecca, Robert Jr., Jennifer, and William), a stepdaughter (Lauren Davenport) from his marriage to the late Susan Grossman, his brother James Reid, sister Eileen Bisgard, and many nieces and nephews.
The family is deeply grateful to Evergreen Hospice Services and Bob's physician, Dr. Barbara Mendrey, for providing such wonderful care to Bob and our family.
A Celebration of Life service is planned for Wed., July 2 at 10:30 a.m. at the University Unitarian Church in Seattle.
In lieu of flowers, please consider making a donation to Evergreen Hospice Services (https://foundation.evergreenhospital.org/SSLPage.aspx?pid=298)
or Pulmonary Fibrosis Foundation
(http://www.pulmonaryfibrosis.org/ways-to-give/donate-now)
Please sign our online guestbook to share memories of Bob or send a message to the family.
---
Comments
tim michel
Posted June 23, 2014 at 6:18 pm
His smile was a constant . He was caring , fun , humorous and very smart too.One of the good guys.
Jacquie/John Pickeri
Posted June 26, 2014 at 4:35 am
We have very fond memories of Bob from his time in Charlottesville. He encouraged John to start his consulting business which is still going strong. He was a lovely, caring man. Our thoughts are with his family. Jacquie & John Pickering (Charlottesville, VA)
---
My deepest condolences to all of Dr. Reid's family. He was my Dr. from 2007 - 2012 while I lived in Kirkland and he was a fantastic, simply wonderful Dr. He was old school, but yet also as these lovely words have spoken so full of knowledge, reassurance, patient and insightful. We talked every time I was there about my work at Microsoft, so curious he was about it. My girlfriend still talks about the big Apple monitor in his office. :-) He was truly a man who made an impact. I've not met a Dr. since leaving the northwest I look forward to going to see, as I did Dr. Reid. Rest in peace good Dr., rest in peace. Vincent Gullotto
---
Bob . . . You will always be remembered (by me and many others) . . . for the high school days, the college days, the days after that . . . the times with Gary (he valued your friendship so much) . . . you were a true friend. My condolences to your family, who were very fortunate to have had you. We will not forget . . . b (betsy collins from Ft. Collins)
---
My deepest sadness to hear of the passing of Dr Reid. My son Joseph saw him for many years and he was a blessing to him. Joe was so sad when to hear of Dr Reids passing. My son passed away a month ago and I was wondering if you could tell me where Dr Reids records are or if there is another Dr taking his practice? Our insurance company needs something filled out with his records from 2011. I looked on line but could not find anything. Thank you again. Jean
jean m linhardt
---