Richard (Rick) Martin Fulsaas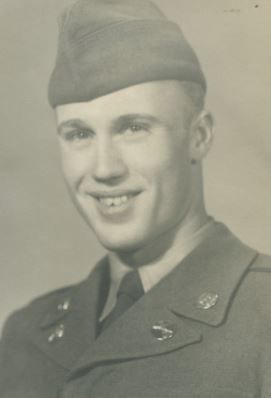 Richard Fulsaas passed away peacefully on April 17, 2017, at the age of 90 in Renton, WA. He was born in Oakland, CA, to Sigurd Martin Fulsaas and Agnes Louise Johnson (Skjele) Fulsaas.
As a boy he loved riding his bicycle (a passion he passed on to all his children) and tinkering; he made his own crystal set from a quartz crystal and a cat's whisker.
From 1944 to 1950 he was a Merchant Marine officer serving as a radio telegraph operator in the US Maritime Service in the Pacific region and in the Atlantic during WWII, as well as postwar aboard the SS Thomas A Hendricks Liberty Ship, SS Santa Maria Troop Ship, SS Will Rogers Liberty Ship, and SS Clarksville Victory Ship, with destinations including France, England, Germany, Finland, Denmark, Cuba, Panama Canal, China, and Korea.
From 1950 to 1952 he served in the US Army on the front lines as a radio operator with the 25th Infantry Division in the Korean War. He also served as an instructor in the Army radio school while serving in Korea.
From 1954 to 1970 he worked for General Electric and Douglas United Nuclear at the Hanford Atomic Works as a physicists' technician. From 1970 to 1979 he was a successful business owner of a mobile brake-service franchise.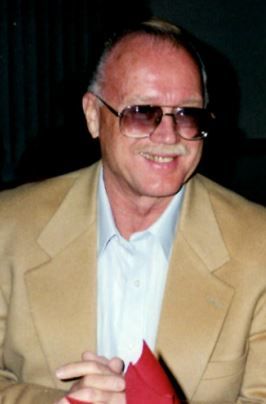 Richard was married 27 years to Barbara Ann Moore Fulsaas; together they raised five children in Yakima and Spokane, WA. He loved the outdoors, taking his family camping, hiking, and fishing, and he climbed Mount Adams with three of his children in 1966. He survived his parents and his two brothers, twin Russell and younger brother Donald. He is survived by his sister Marilyn Fulsaas Mora and children Kristine (William Clifford), Martin (Gail), Douglas, Lori, and Linda.
He kept a light-hearted sense of humor and a sense of curiosity and adventure throughout his life, often quoting Roman poet Vergil: "Tempus fugit" (time flies).
He will be missed by his family and his longtime companion, Marilyn Lamb, and her family. A military honors service will be held Thursday April 27 at 1 p.m. at Tahoma National Cemetery. In lieu of flowers, remembrances to Veterans of Foreign Wars (VFW) are suggested. Guestbook online at www.funerals.coop.
---
Comments
To: Kris, Marty, Doug, Lori, & Linda,
My deepest sympathy goes out to you all. Your parents were like second parents to me and the times I spent with you all are treasured memories to me. Please know that I am thinking of you all during this sad time. I celebrate the memory of your dad. Blessing to you all.
    
Mark Sobolik
---