Doreen Robinson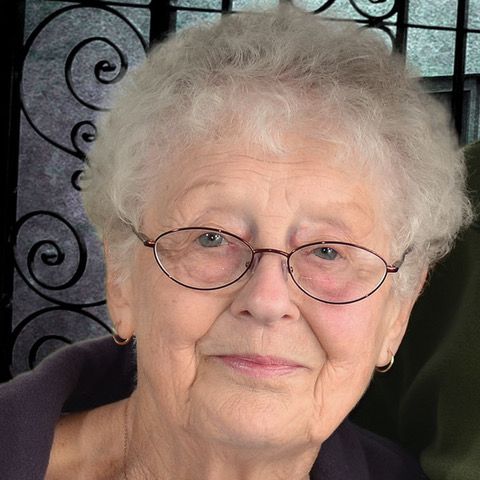 May 9, 1921 - March 8, 2018
Doreen Robinson, 96,  passed peacefully in her sleep on Thursday, March 8, 2018 in her home at the Brighton Court Retirement Community in Lynnwood, Washington after a life, well-lived and full of love.
A Celebration of Life memorial service will be held at Ronald United Methodist Church in Shoreline, Washington on Saturday, May 12, 2018 at 2:00 p.m.  In lieu of flowers, memorial donations may be made to United Methodist Women.  (UnitedMethodistWomen.org)
Doreen Forde Addy was born in Vancouver, BC Canada to Albert John and Emily Frances (Manley) Addy.  She grew up in West Vancouver, BC and after graduating from the Fairview High School of Commerce in Vancouver, she worked for BC Tel before joining the Royal Canadian Air Force in April of 1943.  Her Air Force duties took her to Toronto and then New York City.  In 1945 she was working in New York when the war ended and she was caught up in the excitement and emotion of the VE Day and VJ Day ticker tape parades on Wall Street and Times Square.   Doreen's final assignment came in November 1945 when she was transferred  to Washington D.C.  It was there that she met the love of her life, Alfred Robinson.
Doreen was honorably released from the Canadian Air Force on June 7th, 1946.  She and Alfred were married on May 30, 1947 in Washington D.C. and they remained married for 67 years until his death in 2014.
Doreen and Al spent the early years of their marriage in Takoma Park, Herald Harbor, and Annapolis, Maryland.  She worked for the local telephone company a couple years and then for United Mine Workers. In 1949 she and Al camped in a tent across the nation from east to west and back again.  Their first child, Colleen was born in Washington D.C. in 1950 and Bruce followed in 1952.  In 1953 they moved west where Doreen stayed with her parents in West Vancouver, BC while Al looked for work in Washington state.  Their third child, daughter Dale, was born in Vancouver in early 1954.  That same year they bought a house in what is now Shoreline, Washington where their daughter Kimberley was born in 1958.  Doreen became a Naturalized American citizen in November of 1965.  As her children grew older, she worked part time as a secretary for an insurance company and as a sales associate for JC Penneys.  She later served many years as church secretary for her church.
Doreen and Al joined the Ronald United Methodist Church in 1956.  Both were active members right up until their deaths.  Doreen's church and her love for the Lord was the most important part of her life, along with her family.  She was a kind and giving woman who never wanted to be any trouble to anyone, and always wanted to help out in any way she could.  She was an active member of United Methodist Women.
Doreen was also an active member of Beta Sigma Phi for many years.  BSP is a non-academic sorority with emphasis on friendship, learning and service to others.
Doreen loved to travel and she felt fortunate to have taken several trips overseas.  During their first trip in 1971, she and Al camped across Europe in a VW bus.  In 1977 they spent three weeks in Spain, and another trip took them to France.  Leaving Al at home, she traveled solo with a tour group to Ireland, the land of her parent's birth.  In 1994 Doreen, took her daughter Kim, and grand-daughter, Jennifer on a trip to Ireland, and in 2003 she traveled with her son Bruce, and daughters, Dale and Kim to the British Isles.
Doreen was preceded in death by her husband Alfred, and is survived by her brother and sister-in-law, Gerald and Ruth Addy of Qualicum Beach BC Canada, as well as all 4 of her children who all live in Washington state:  Colleen Easley and her husband Dale of Olympia, Bruce Robinson and his wife Kristina Fisher of Friday Harbor, Dale Smith of Cheney, and Kim Bovee and her husband Lee of Snohomish.  There are seven grand-children; Jennifer, Kevin, Lillan, Mindy, Kristin, Marcus and Laurel, 13 great-grand children, Zach, Adrianna, Teague, Liam, Bethany, Justus, Savanah, Felicity, Addisyn, Maddox, Cameron, Alex, and Maddyson, and two great-great-grand children; Asher and Avigale.
"I have fought the good fight, I have finished the race, I have kept the faith.  Now there is in store for me the crown of righteousness, which the Lord, the righteous Judge, will award to me on that day - and not only to me, but also to all who have longed for His appearing."
2 Timothy 4:7-8
---
Comments
---