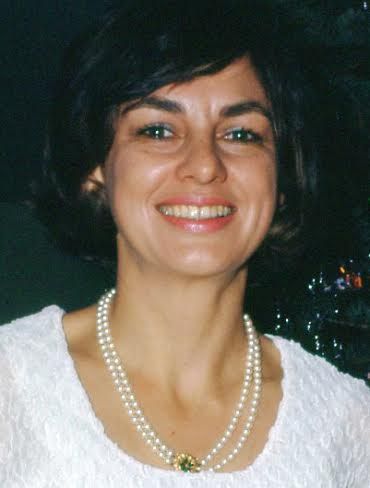 June 21, 1935 – December 9, 2014
Patricia Louise Krall, 79, of Seattle, died December 9, 2014 of end-stage dementia, with family at her bedside.
Pat was born June 21, 1935 at Alexander's Maternity Home in Kelso, WA to Michael and Winnifred (Olson) Krall.  In 1941 the family moved to Central Valley Road near Poulsbo to what became Krall's Poultry Farm with over 3000 laying hens.  Family members had daily chores of gathering, cleaning, candling and crating the eggs and let's not forget milking the cows.  Everyone worked hard.
Pat quickly found interests off the farm as well, being elected President of the Girls Club at North Kitsap High School and selected to go to Girls State.  In her 1953 senior year high school yearbook, Pat listed her hoped-for destination as being a member of the "Globe Trotters."  Indeed a natural athlete, at 15 she won the title of best swimmer at a Wildcat Lake contest among 300 boys and girls.
For four years Pat played third base and sometimes pitcher for the Bremerton Greenjackets women's softball team which in 1951 won the Washington State Championship and the Regional (Washington, Oregon and Idaho) Championship.  The team drove for three days to Detroit, playing the next day in the Women's National Softball Championship Tournament.  Pat was named All-State third base in 1951 and was inducted into the Kitsap County Sports Hall of Fame in 1991.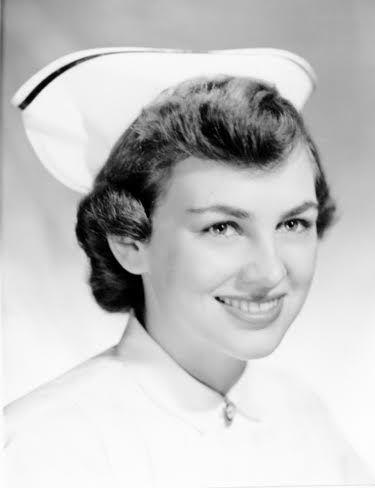 In 1953 Pat enrolled in Tacoma General Hospital School of Nursing, receiving her degree in 1956.  After 6 months at Swedish Hospital in Seattle she soon moved to Honolulu for two years work at Queen's Hospital, but also earning a deep tan on Waikiki beach and beginning a lifetime of real globetrotting.  She was a passenger on the first Boeing 707 flight to Hawaii.
Next, Pat relocated to San Francisco, signing on as a nurse with Matson Cruise Lines for its regular sailings to Hawaii.  A few years later, she took a similar position with American President Lines, sailing to Hong Kong and ports in Japan.  Pat would say about life on the cruise ships that the crew had more fun than the (often elderly) passengers.  She drew the lesson--and lived it--that people should travel while they are still young.
In 1966, Pat took a job with a California blood bank traveling throughout the state. She was pictured in a San Francisco newspaper article with Mayor Joseph Alioto as he donated blood.  Later she worked for the Department of Veterans Affairs Hospital in Martinez, California.   But in the 1970s Pat's globetrotting spirit won out as she headed to Saudi Arabia for five years nursing work for ARAMCO.  There she also played golf in the sand (winning tournaments as usual) and made many friends as she always did throughout her life.  And from there she traveled ever more widely.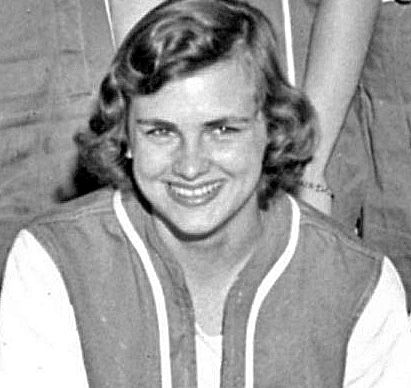 In 1980 Pat returned to the Northwest and settled in Lakeland Village in Allyn, WA close to family, friends and golf.  She worked at Naval Hospital Bremerton and then again for the Department of Veterans Affairs, this time in Seattle, retiring in 1997 after a career in Surgical Intensive Care nursing.  Truly, Pat's greatest love was traveling the world with family and friends—with her father to the capitals of Europe as well as the tiny Slovakian village from which the Krall family had immigrated; with one sister to Greece; with another sister to Nepal, Mexico and Sweden (the latter trip also with an aunt); to Vietnam with a nursing friend who was born there; to Australia with friends made in Saudi Arabia; and travels through India, China, Afghanistan, and many other countries.  It was a lifetime of more globetrotting than she ever dared dream of while still on the farm.  
Pat was a caring, kind, generous, loving, fun, adventuresome, bright, energetic, free spirit.  She was a greatly admired role model for many.  Her family and friends miss her immensely.   She was preceded in death by her parents Mike and Winnifred Krall, brother Ronald Krall and sister JoAnn Krall Iversen, and is survived by her sister Carolyn Krall of Seattle, and by many nieces, nephews, and cousins, as well as an aunt, uncle, brother-in-law and sister-in-law, and by countless friends.
The family thanks the staff at Philanthropia Adult Family Home Seattle for their loving care of Patricia and to Providence Hospice for further assistance near the end.  This summer as was her wish, she will be remembered at a Celebration of Life that her family and friends hope will be worthy of the many parties she hosted and enlivened.
---
Comments
Pat was always a competitor, and she struggled bravely against a remorseless disease. This history that her surviving sister Carolyn has constructed is a wonderful reminder of when Pat was at her best--the beautiful, athletic, intrepid, fun-loving, generous Pat who was at the center of every party or trip, inspired family and friends, and earned and reciprocated their love. Rest in peace, Pat--you had a wonderful life, one that few of us can match. My heart is with your family and friends as they wrestle with this irreparable loss. --Chris Leman

Pat was my friend starting with Pearson Grade school, NorthKitsap junior high and senior high ,graduating together.. Her eyes were beautiful and her spirit always in the forefront. Patty was my friend Nancy Sherman Stebor --Nancy Stebor
 
---
PAT WAS MY SISTER IN LAW, APON MY RETIREMENT IN 1988 SHE ASKED IF MY WIFE AND I WOULD SPEND THE WINTER AT HER HOME IN ALLYN;WELL WE STAYED THERE FOR SEVERAL YEARS.EVEN SOLD OUR HOUSE IN CALIFORNIA.DURING OUR STAY, PAT TOOK TRIPS TO VEITNAM AND CHINA THAT GAL LOVED TO TRAVEL... I DEEPLY MISS HER... TILL WE MEET AGAIN --Edward Iversen
---
Such a wonderful tribute to a life richly lived! Thank you for sharing these colorful details and we wish you comfort, Carolyn! Valerie Leman P.S: from Nancy: I first met Pat and Carolyn as they returned to Seattle from their visit in Nepal. The two travelers came into the waiting room, tired from their long plane ride, but full of appreciation for their experience in a far-off land. --Nancy Leman
---
I knew Pat because her sister Carolyn is married to my brother, Chris. Thus, I had the privilege of meeting Pat several times and always found her a friendly, intelligent, vivacious, vigorous person who was both an engaging raconteur (she had had many adventures abroad!) and a courteous, empathetic listener. She and Carolyn, Chris and I and our parents and several others in our party attended a performance once given by the Seattle Gilbert & Sullivan Society. I absolutely adore G&S and as I rattled on about the operas at great length, Pat listened very patiently and asked interesting, pertinent questions and generally made me feel that I was very interesting and knowledgeable. I liked that, of course! I am rather short and I remember that as we walked to the theater I had had to hustle a bit to keep up with Pat, who strode along a quite a pace, as the athlete she was. Puff puff for me! She was in better shape than I was, but she got us there on time. I had lived overseas for a time myself so was very interested in hearing Pat's accounts of her experiences as a nurse in and traveler in places I had never been to. She was certainly intrepid and went to many places that Western women or Americans in general did not venture into. I am sure her fellow travelers and grateful patients and colleagues and the citizens of the places she visited found her every bit as likable and warm as my family did. I am only sorry as an Oregonian that most of Pat's prowess as an athletic was as a Washingtonian on teams that whupped Oregon ones! But as a fellow Northwestern and a woman, I am proud she showed what women can do in athletics in many different sports as well as in the noble field of nursing. As someone who has worked abroad, I know how scary it can be to get sick or injure in a foreign country and I bet that many worried people in pain were calmed by Pat's skillful, professional demeanor and grateful for her help. Additionally, as a woman slightly younger than Pat and from a smallish Oregon town I am grateful for her trailblazing as a professional woman. It took real gumption for a young girl from a chicken farm to set off into the world of international medicine at a time when women were not welcome in many places or fields. Women yet to be born owe a lot to Pat and women like her and so do patients the world over who receive medical care from women like Pat whereas in years past they might have died from lack of such care. She was obviously a very hardworking person, as well as fun-loving one. And as a sister, daughter and aunt, I was impressed by how much she was clearly admired and loved by her family and how devoted she was to them. When Carolyn and Chris talk of Pat, you certainly realize what a vibrant person she was and what a sterling sibling aunt, daughter and in-law she was and how fond so many people were of her. I certainly enjoyed my interactions with her and wish I had half her vitality and athletic ability and joie de vivre. She was definitely what my dad called "a lovely person." I am so glad to see the pictures on this page—she was also a very pretty one. I am glad I got to be one of the many lucky people who knew Pat. --Hope J. Leman
---
Pat was more than a classmate riding the same school bus and cramming for the science classes in high school. Pat is one of my classmates that I missed from the reunions after high school. You have just moved your calling to a higher place--enjoy as you are missed. --Marvin Ketterer
---
What an incredible Life. I am proud to have such a special person as my cousin. I am sure your family is filled with many great memories that bring you comfort at this time. love Janice Knopp
---
Patti was always so caring and was always interested to hear how things were going in your life, I will never forget her she was one of my favorite cousins growing up I remember going out to the farm for many Christmas's and other celebrations she will certainly be missed but what a wonderful life she had going from that "farm girl" to a world traveler and touching so many lives along the way with her nursing skills! --MaryJane Olson
 
---
Have known Pat at least fifty years, we had a lot in common, both loved to travel and had many of the same experiences. She stayed with me for several weeks before she went sailing, sometimes l think Katie didn,t know which of us were her mother!! We lost touch for awhile but was pleased when we again became friends. She was such a beautiful person and l have many wonderful memories. --Nan Hover
---

There was no one with a bigger heart than our Pat! She also threw a hell of a party! I'm so blessed to have been able to call her a friend. --Amalia Walther
 
---
Pat is my cousin and my family spent many, many memorable trips to the Krall farm. I always looked forward to the times we spent together as a family..and what a big a wonderful family we had. I have the fondest memories at one of my most favorite houses ever (the Kralls on Central Valley Rd). All our wonderful get togethers and family dinners. Patty was always so fun and kind. --Paula Broadwell (Olson)
---