Yolanda Bernadette Pompei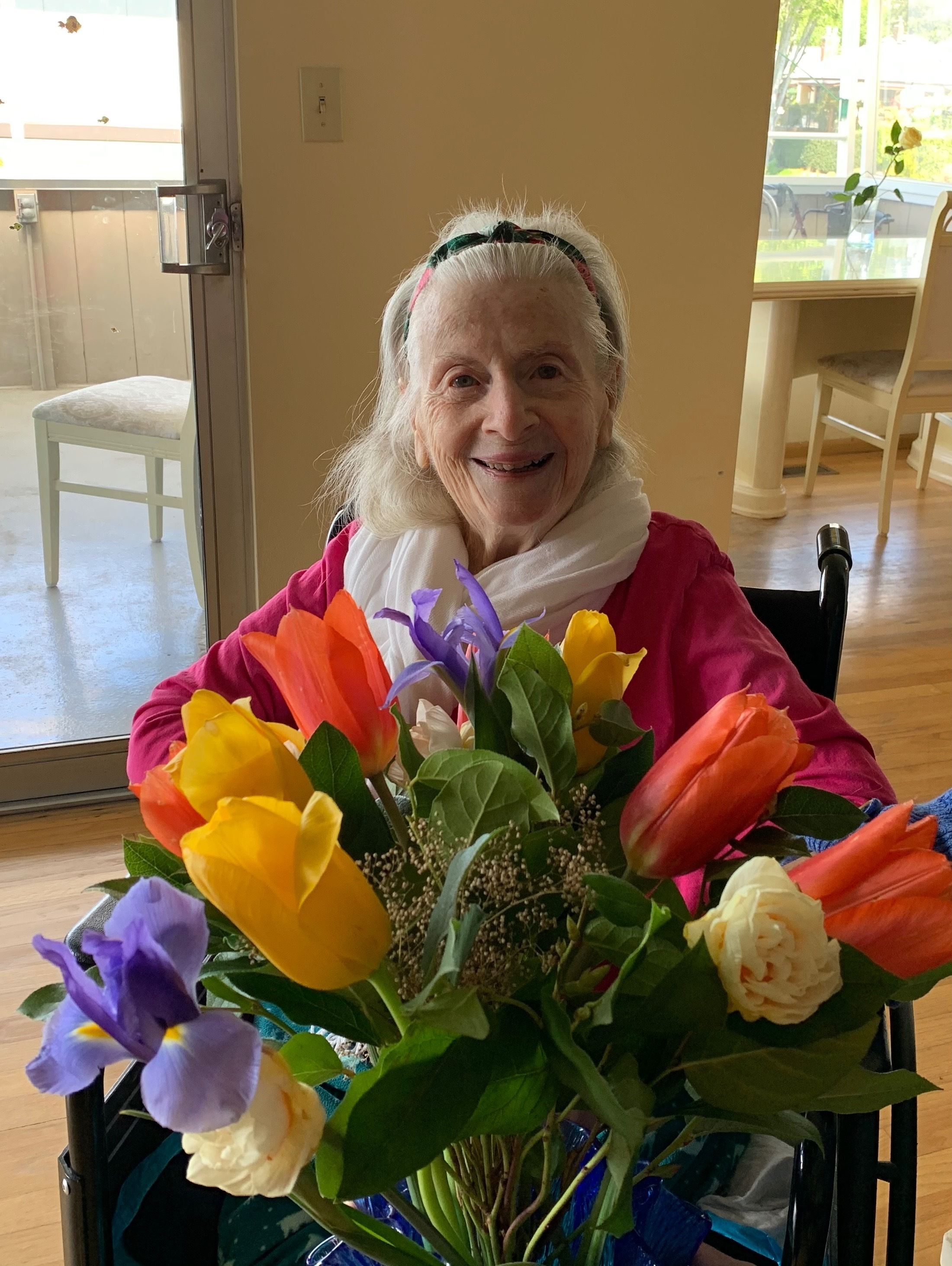 Yolanda Bernadette Pompei passed peacefully on March 3, 2023 at the ripe old age of 93. She was born to Dorina Previdi Zazzetti and Tomasello Zazzetti in San Francisco on July 17, 1929 ("…the year of the Big Crash," she used to say). Her father Tomasello passed away when she was 3 weeks old. She was adopted by Luigi Mallegni who passed away when she was 18 shortly before she married Mario Henry Pompei Jr on July 3, 1950.
Yolanda married the love of her life at age 20, July 3, 1950. Every anniversary, every birthday, each New Year, and any time there was a hallmark moment she'd say, "¡Tiempo passo!" (Time passes.) After 30 years Yolanda is reunited in Heaven with her husband, favorite dance partner and the love of her life, Mario Jr.
Everyone who knew Yolanda knew she was Italian and proud of it. She introduced herself as Yolanda Pompei, "That's Pompei, just like the city in Italy."
She was a hugger and no one could escape without a big one. 
She was a two footed driver. We all experienced whip lash at a young age.
She always carried Kleenex up her sleeves and never threw away the Yellow Pages, "You never know when you may need to look up people from 80 years ago."                         
She was fearless. On her 65th birthday she went para-sailing… over Puget Sound; and she absolutely  loved to travel.
She subscribed to every magazine and dog eared the pages she might want to revisit 10yrs. later.
She told us to say a silent prayer as the ambulance flies by.
Yolanda never said mean things to anyone, "They are poor souls to pray for," she'd say.
She believed in angels and God was good. She'd say her prayers and keep her rosary's close to her heart.
Yolanda made sure every baby would be kissed; and if they where in a basket, stroller or parents arms she made sure to say, "They have the best seat in the house."
She told her children that they were all different and unique in their own ways. She showered her home with photos of her children and precious grandchildren.
She's survived by her children Celeste Marie Pompeii; Patricia Marie Pompeii-Glover (Kenny); Loretta Marie Pompeii-Flick (Steve); Mario Henry Pompeii III (Barbara); and Dario Louis Pompeii. Her grandchildren include Jacob; Lamar; Bernadette; Alexandria; Dario Jr.; Hannah; Gemma. Her great grandchildren are Olivia and Alexander; and Jackson.
---
My sincerest condolences to my friend Celeste and her family on the loss of her dear mother Yolanda.
Wishing you all strength and peace in these sad times.

I have very fond memories of Yolanda when she visited Celeste here in San Jose, and I will never forget her. My love and heartfelt sympathy goes out to my friend Celeste.

Barbara Z
---
Comments
---