Horace Vernon Slippy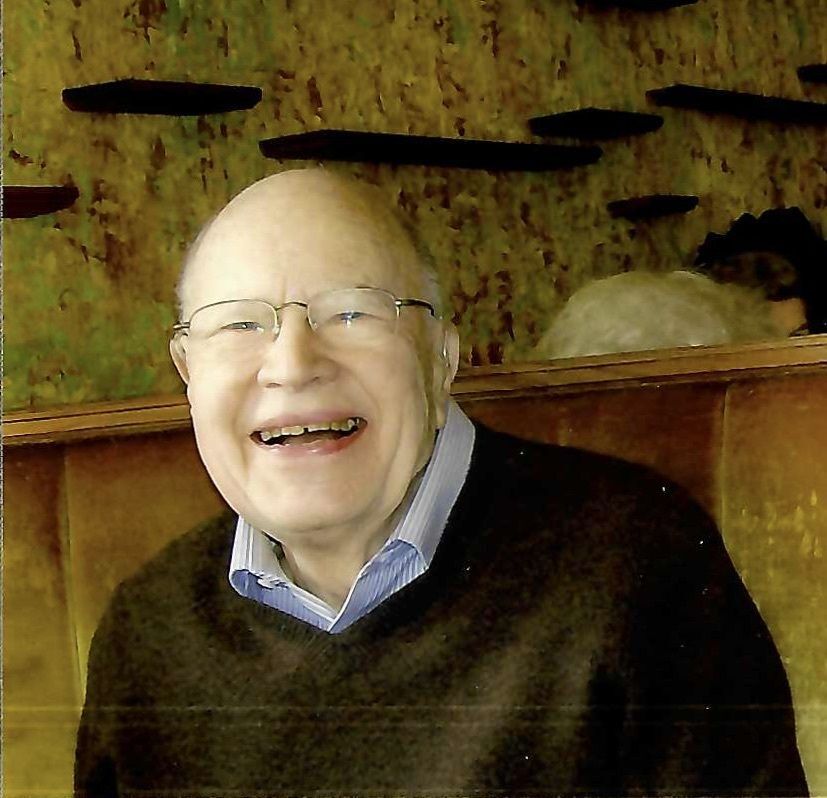 Horace V Slippy (Vernon), age 100, passed away peacefully in his sleep early on January 13, 2023.
Vernon is survived by his loving wife of 72 years, Iris J Slippy, his sister Virginia Leedy, nephew Bill Lindsay (Linh), and nieces Lindy Paull (Bill Roberts), Sunny Patton, and Piper Hunter (Bruce), as well as many great and great-great nieces and nephews. His parents Horace and Goldie Slippy and sister Lola Lindsay predeceased him.
During World War II, Vernon served as a Technical Staff Sergeant in the 506 anti-aircraft artillery gun battalion. After attending several specialized technical schools, the Army sent Vernon to Iwo Jima, where he monitored radar to determine whether incoming aircraft was friendly or not. His duty station was often a foxhole.
After the war, Vernon received a B.S. degree in Electrical Engineering, with honors, from the University of Miami. Upon graduating, he was employed\ as a flight test engineer by Boeing Aircraft Company. His career with Boeing spanned three decades before he retired as a Senior Specialist Engineer in 1981.
Vernon's great joy in life was his wife Iris. They had a rich life together entertaining friends, visiting with their families, and traveling. Vernon was a truly remarkable man: hard working, bright, thoughtful. He cared deeply about family and friends. He did not complain about his health problems that kept him in bed in recent years. Being with Iris was all that mattered to him. He will be missed by everyone who knew him.
---
Comments
---