Katharine Winston McKee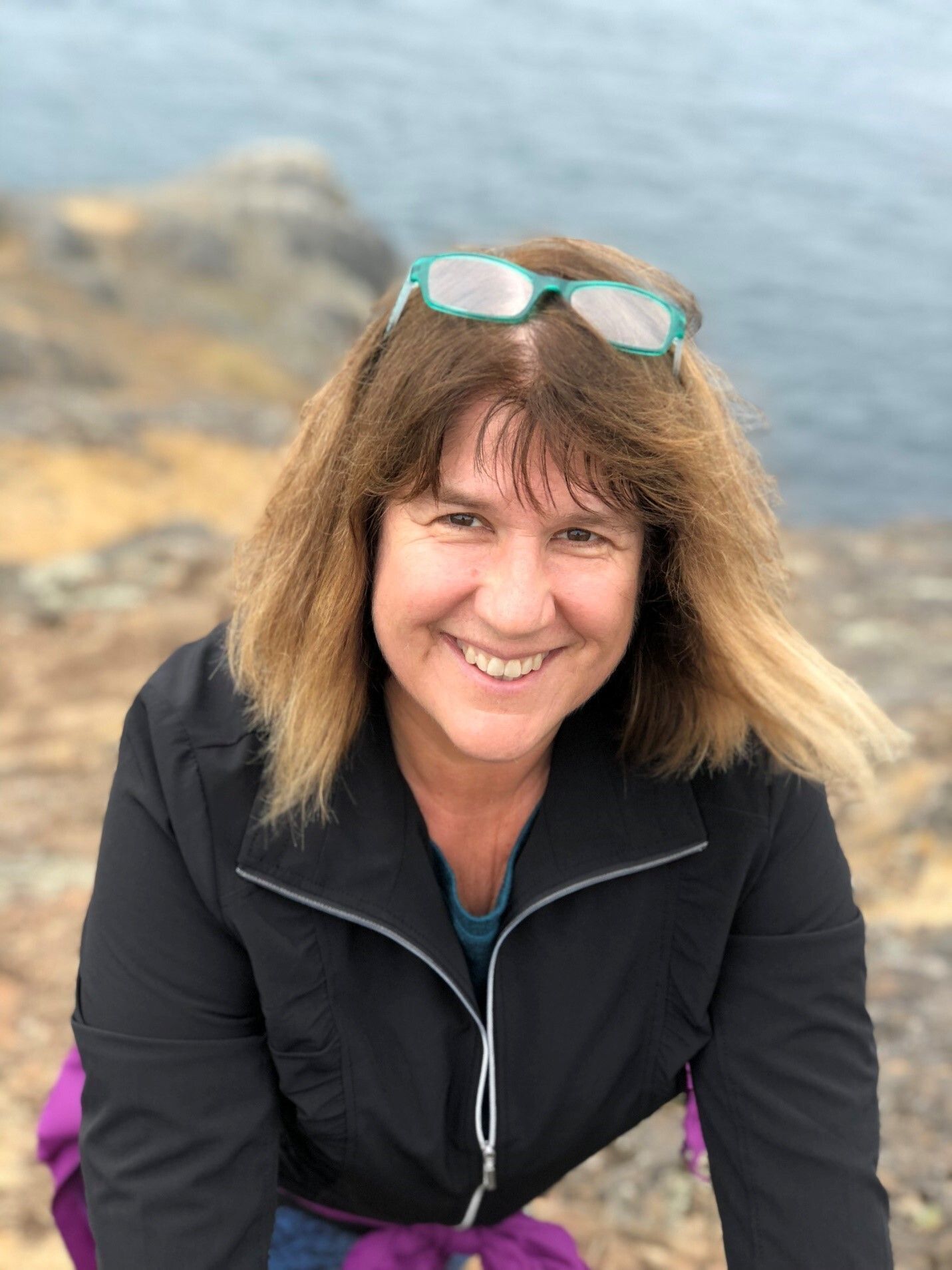 Katharine (Kate) McKee, 66, who devoted her career to developing and implementing programs to improve the lives of the poor worldwide, especially women, died in Bellevue, Washington, on August 18  from a ruptured brain aneurysm. Katharine had moved back to her home state in 2020, after more than 20 years in the Washington, D.C., area.
Katharine was a pioneer in two fields – community development financial institutions (CDFIs) and microenterprise finance – that are now cornerstone strategies in the United States and internationally for helping people escape poverty.
Her passion for international development and women's issues flourished at the Woodrow Wilson School, Princeton University, from which Katharine received a Master's degree in Public and International Affairs, with distinction, in 1978.  Upon graduation from Princeton, she became a Senior Program Officer for the Ford Foundation in Nigeria and New York, focusing on issues of development finance, asset-building, and women's economic empowerment.  
At Ford and as Associate and Policy Director for North Carolina's Center for Community Self-Help from 1986 to 1998, Katharine helped foster the CDFI industry's evolution into a multibillion-dollar sector focused on financing community development in the United States. Subsequently, as Director of the Office of Microenterprise Development at the U.S. Agency for International Development (from 1998 until 2006), she helped solidify USAID's leadership position as the largest bilateral donor in microfinance, supporting more than 5 million borrowers per year worldwide.
From 2006 to 2017, Katharine was a senior professional at CGAP (Consultative Group to Assist the Poor), where she led initiatives on pathways to sustainable livelihoods, consumer protection, responsible finance, savings, and client-focused financial services. During the last two years of her professional life, she worked to establish the global Partnership for Economic Inclusion and to pioneer yet another innovative international development strategy – graduation – that focuses on delivering a suite of support services and financial products to the world's extreme poor.
Katharine Winston McKee was born September 12, 1955, in Palo Alto, California. She grew up in Seattle, leaving to earn a bachelor's degree Summa Cum Laude from Bowdoin College in 1976 in German and Politics.
Katharine's friends and colleagues remember her as a proud feminist, gender equality advocate, and, especially, as a mentor for her junior colleagues. She was warm and generous of spirit and time, but suffered neither fools nor jerks. The word cloud associated with the many tributes that poured in after her death also highlights trust, advisor, wisdom, facilitator, engagement, compassion, and consensus builder. Katharine distilled insights and surfaced innovations out of messy, complex, and often contentious issues. She also had the unique ability to form a human connection with anyone she met, whether a central banker or a taxi driver, a foundation president or a woman weaving on a loom.
Traveling and learning about other cultures were important parts of her life. Katharine visited more than 55 countries for work and pleasure. She embraced adventure and exploration, whether rafting down the Kali Gandaki River in Nepal, paragliding in the country of Georgia, spontaneously swimming at sunset in the Indian Ocean in Western Australia or hiking the Chimera on the west coast of Turkey. A lover of languages, at the time she died she had taken Spanish lessons on Duolingo for more than 400 consecutive days.
  
In her free time, Katharine was an avid reader, gardener, and tennis player. She had an encyclopedic knowledge of flowers. On the last hike of her life, she dazzled her friends with her ability to identify native flower species on Mt. Rainier.
Family was also a source of rejuvenation and strength for Katharine, especially when they gathered at their vacation home on Lopez in the San Juan Islands. She is survived by her husband of 36 years, David McGrady, whom she met on a blind date in New York City. They liked to joke that there was only one night in their lives when their worlds could have intersected. Fortune intervened to bring them together on that single night, and they fell in love. 
Katharine was a devoted and nurturing mother. Her two children, Anna and Charlie, Charlie's wife Siena Tenisci, and her first grandchild, Emory, born ten days prior to Katharine's death, survive her. One of the happiest moments in her life was when she first held Emory in her arms. She is also survived by her mother, Sheila McKee, her mother-in-law, Mary McGrady, her brothers, Bates, Jonathan and Charlie McKee, and her half-brothers, John and David McKee.
Celebrations of Katharine's life will be held in Washington, D.C., and Seattle at later dates. In lieu of flowers, donations can be sent to a charity of the donor's choice. Two that reflect Katharine's values are Mary's Place in Seattle (marysplaceseattle.org), which addresses homelessness, and the Moremi Initiative (moremiinitiative.org), which helps build a new generation of women leaders in Africa. 
---
Comments
I am devastated to read the news. Katherine was a loyal friend—she cared deeply for women everywhere. I first met her at Princeton while she was one year ahead of me at the Woodrow Wilson School. She visited me later in Ouaga while we were both working in West Africa. She always made the time for me—either for a cup of coffee or lunch or dinner when I was in DC or here in Cambridge. I saw her last in 2019 just before her retirement in Cambridge. Kate was a very special person. I cherish all she gave me as a friend and a development person. I will miss her dearly. My heart goes to her husband and dear children. Bon courage to you all, Nilgün Gökgür
---
Terribly sorry to hear this. Katharine was a serious, skilled and passionate colleague. She was also good company and a fine human being.
Hugh Allen
---
David, Anna and Charlie, jan and I are very sorry for your loss. She was such a supportive neighbor and kind person. We enjoyed seeing the Frida Kahlo exhibit in NY with Anna and her. We are thinking about you!!
Marian Licha
---
David.I'm so sorry for your loss.I still can't believe it.As a friend from tennis.I enjoyed to play with you and her so much.She such kind person that I never seen she got angry at anyone.Rest in peace 

Chutimont Blacksmith(Muk)
---
David,
Just learned of Kate' s passing. Sending you all of our condolences, and hoping that you are coping ok with such a deep loss.
Warm regards,
Brendan and Darnella
---
Dear David, Anna, and Charlie,
As you gather with family in friends in Washington DC I am writing this, from backstage at the drama school where I teach. And I'm recalling with love and gratitude, wonderful Kate. Our friendship, begun long ago in - of all places - Ouagadougou - was a source of joy and warmth to me all these many years. Kate's kindness and wisdom as a colleague and friend were gifts I will always cherish. With my husband Ralph, and daughter, Hanna, I send you our heartfelt condolences, and hope today's celebration of Kate's life will bring you comfort.
With love to you all,
Liz
---