Aquamation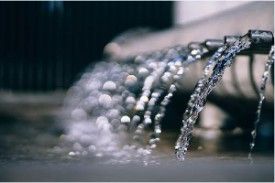 The Co-op Funeral Home of People's Memorial is proud to be one of the first Seattle funeral homes to offer aquamation as an eco-friendly and greener option to our members and community.
Aquamation is a gentle process that uses water, temperature, pressure, and alkalinity to reduce the body to bones which are then processed into "ashes" and returned to the family in an urn. Cremation does the same reduction using flame.
Unlike cremation, there are no emissions with aquamation. It uses about 1/8th the energy. If cremation were a diesel truck, aquamation is a Prius.
Aquamation is known by several names including alkaline hydrolysis, bio cremation, water cremation, and resomation.
Aquamation is currently available for our pets in Washington State. Our friends at Resting Waters, a pet funeral home in West Seattle, use this method and helped us legalize it here.
---
Plans                                                                                       PMA Pricing                              Standard Pricing 
Direct Aquamation                                                                                                  $1310                                                             $1500
Aquamated remains are placed in a standard black, plastic urn, no viewing or additional services included.
Aquamation with Viewing                                                                                     $1665                                                              $1855
Same as a direct Aquamation with the addition of a private viewing at our care facility in Kent, WA for up to 1 hour. This is not a viewing open to the public, rather a simple viewing with minimal preparation of the decedent for the next of kin. This does not include embalming or dressing.
---
All packaged plans listed include:
Basic services of funeral director & staff
Receiving and transporting the deceased at any hour of the day or night within the 30-mile service area
Sheltering and refrigeration of remains for up to 14 days
$60 PMA Board-approved premium effective July 1, 2022 - June 30, 2023 ○ This is to accommodate rising fuel and inflation costs
Obituary posted on The Co-op Funeral Home website for 6 months
All packaged plans listed do not Include:
Washington State sales tax
$70 King County Medical Examiner tax (for King County deaths only)
$10 Snohomish County filing fee (for Snohomish County deaths only)
Transportation outside the 30-mile service area
Ferry or bridge tolls
Flowers
Newspaper obituaries
Honoraria for clergy
Celebrant or musicians
Cost of certified copies of the death certificate or other cash advance items
For a full listed of itemized goods & services, Download our full General Price List  Effective January 1, 2023.