Rebecca Pouliot
June 6, 1952 – March 18, 2019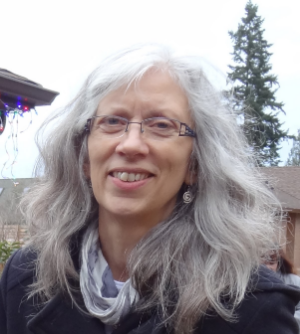 Rebecca read the obituaries, observing life and death with her wry sense of humor and her compassion.  It is with a great appreciation of this practice that the family writes:
Starting with the important things, the vital statistics, it would have to be said that her hands were long, thin, and very clever at the placing of stitches, as well as the replacing of stitches, should they prove to be imprecisely placed.  Rebecca's hands were also famously brilliant at the holding open of Victorian novels, and the baking of ethereal cookies.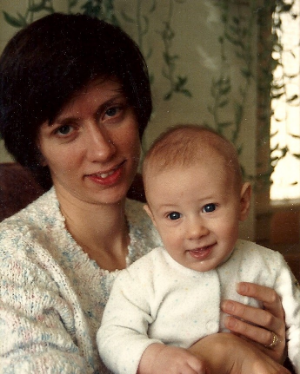 It would be remiss not to mention that her eyes were probably blue, definitely beautiful and most observant of the need of others, especially children.  Those eyes were known to imbibe in the poetry of Billy Collins, Mary Oliver, and Rainer Maria Rilke.
It is widely know that her mouth was prone to smirking, quipping, and a broad brilliant smile, usually in that order.  It is less well know that having flirted in childhood with the clarinet, she wisely moved on.  Rebecca had a lovely singing voice, and was exceedingly particular about what she ate (!!!)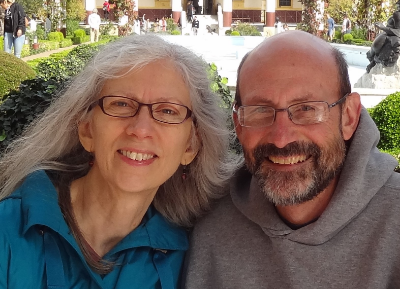 Her ears were attuned to both sacred and popular music, including Simon and Garfunkel in the dark as a teenager.  Rebecca enjoyed many lively conversations, often while walking with her very dear friends.  Her feet did walk and regularly marched for Social Justice.  They seldom, if ever, ran.  In Rebecca's 24,390 days on this earth:
Rebecca Lynn Pouliot (nee Anderson) daughter to Ferris Neldon Anderson and Joyce Elaine Anderson (nee Maehl) walked many miles and eventually outpaced us all, leaving behind her husband Tom Pouliot, son Dylan Jouliot (Erin) brothers Bruce Anderson (Jessica) and Brian Anderson (Lynn) and a robust tribe of nieces and nephews.  
Her last days were a lesson in courage and grace.
    
    Memorial Service:    Sunday, April 7 @ 2 PM
                Wallingford United Methodist Church
                2115 North 42nd Street
                Seattle, WA  98103
---
Comments
Rebecca, Tom, Dylan and Erin,
It was a privilege to know and spend time with Rebecca. I'm honored to say that I saw all of these things in Rebecca that are so lovingly and precisely written in her obituary. My deepest, heartfelt condolences on her passing, on your loss.
In love,    
Andy
---
Very nice obituary. thank you
Nikki Nichols
---
Sending loving thoughts to you, Tom, and to Dylan and Erin. Rebecca left a very particular kind of love and compassion on those she encountered.
Marcia Heuer
---
We smile as we read all these wonderful things about Rebecca We are so happy to have known her and laughed with her and given her and Tom hugs Rebecca will always be with us in the stars the sunsets the flowers ,nature and in laughter Peace, Love and prayers Bob and Christine
Bob and Christine Throckmorton
---
Beautiful, Brian!
Barbara Skoor
---
What a beautiful tribute to such a loving wife, mother, sister. I had the pleasure of meeting her on a work trip to Seattle and was struck by her smile and kindness. My heart goes out to her family. Tom, my thoughts and prayers are with you during this time and for the days ahead.
Susan Morgan
---
I was not privileged, in this life, to know Rebecca. But I know her husband, Tom, and through him, sensed the goodness that came from their union. She will Rest In Peace, for goodness has no need of anxiety or unrest. May those she left behind— Tom, Dylan, Erin, and many others—be consoled with memories of her gentleness and love.
Jean Pouliot
---
What a beautiful, funny, and sweet tribute to Rebecca. It was a pleasure to know her.
    
Anina Coder Sill
---
Thank you for sharing that dear and loving obituary. John and I will miss Rebecca very much as we enjoyed her wit. She always amazed me at how clever and smart she was. I will miss our walks. Our condolences to all those she left behind, especially Tom, Dylan and the rest of her family. She did live a great life and touched so many hearts.
- Patti and John Ricker
---
Such a well written piece. How can we not smile as we picture her. Thank you. Loving prayers being said, with hugs to Tom, Dylan and Erin
- Greg and Claire Jewell