Barbara Jean Wade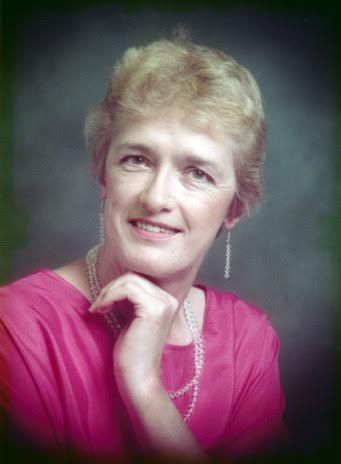 It is with the saddest of hearts that her family announces the passing of their Mother, Barbara Wade.  This past month has been especially hard on her and she was very tired and ready to go.  It was a gift to her loved ones that she had decided her time had come and we were able to spend every day near the end remembering happier times.  The doctor let Peggy bring in a bottle of wine into ICU so she and Scott were able to enjoy one last glass of peach wine with her - sending her off with a toast "The Three Musketeers"! 
Barbara was born May 25, 1931 in Seattle to Ulyssa and Charles Wade.  She married Masatoshi Mizukami in 1954 and stayed home to raise her daughters until Masa suffered a stroke and became disabled.  (Daddy died in 1970 at the age of 50.)  Barbara entered the work force and worked at the Fircrest School in Shoreline as an Attendant Counselor until her retirement in 1991. 
Left behind are her three daughters – Debby Cosier (Bill Rylander), Peggy Mizukami O'Brian (Scott O'Brian) and Virginia Mizukami (Steve Roestel).  She did her best by her girls – making sure they all had braces and a chance at a college education.  She loved to sew and made her daughters' school clothes when they were young.
She leaves behind brothers and sisters Mary Lewis, Warren Radabaugh (Mary) and Fred Radabaugh (Elaine), as well as Verna Halsted (John), Daryl Wade (Pam) and Delbert Wade (Jan).  Her beloved brother (Bill Wade) preceded her in death.  She also had many nieces and nephews and their families.
A few things about our Mom … she preferred to be known as "The Empress", her favorite restaurant was the Tai Tung Restaurant (our parents use to take the bus from Tacoma to eat there when they were dating).  She loved anything Hawaiian.  Her preferred dress was fancy earrings (the bigger the better) and socks that made a fashion statement.  Among her favorite foods were fresh raspberries, avocados, crab, chicken thighs, BLTs, rare, rare beef and, of course, a glass of peach wine.  She tried her hand at quilting and stained glass along with knitting.
No services at her request. 
Remembrances may be made to Food Lifeline, Northwest Harvest or the Norse Home.
---
Comments
---