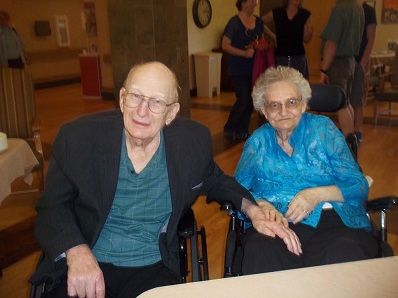 Marjorie Jean Larson, loving wife, mother, and grandmother, born May 19, 1929 in Boulder, CO, has passed away peacefully on July 22, 2014, beside her husband of 60 years, Rev. James E. Larson. She is survived by her sons John Mark Larson of Tucson, AZ;  Stephen Eric Larson of Colorado Springs, CO:  David Edward Larson of Wichita, KS;  daughter Rebecca Foglietti of Lake Forest Park, WA, and numerous grandchildren.  A memorial service will be held at Lake City First Christian Church, Seattle, WA, on Saturday, August 2 from 10:30 to 12:00.
---
Comments
Kathi (Frizzell) Sharp

Thinking of you and your family at this difficult time!! So glad you were able to be close to her and your dad!! I'm sure it meant the world to her!! Take care!!
---
Jim and Family we so sorry to hear about the passing of Aunt Jean. We are lifting you up in our prayers as you travel this difficult road. All our love, John, Karen and family.
---
My thoughts and prayers are with you and your family now. Jean was a wonderful woman and she was well loved by all those who knew her here. - Michelle O'Hara
---