Peter Church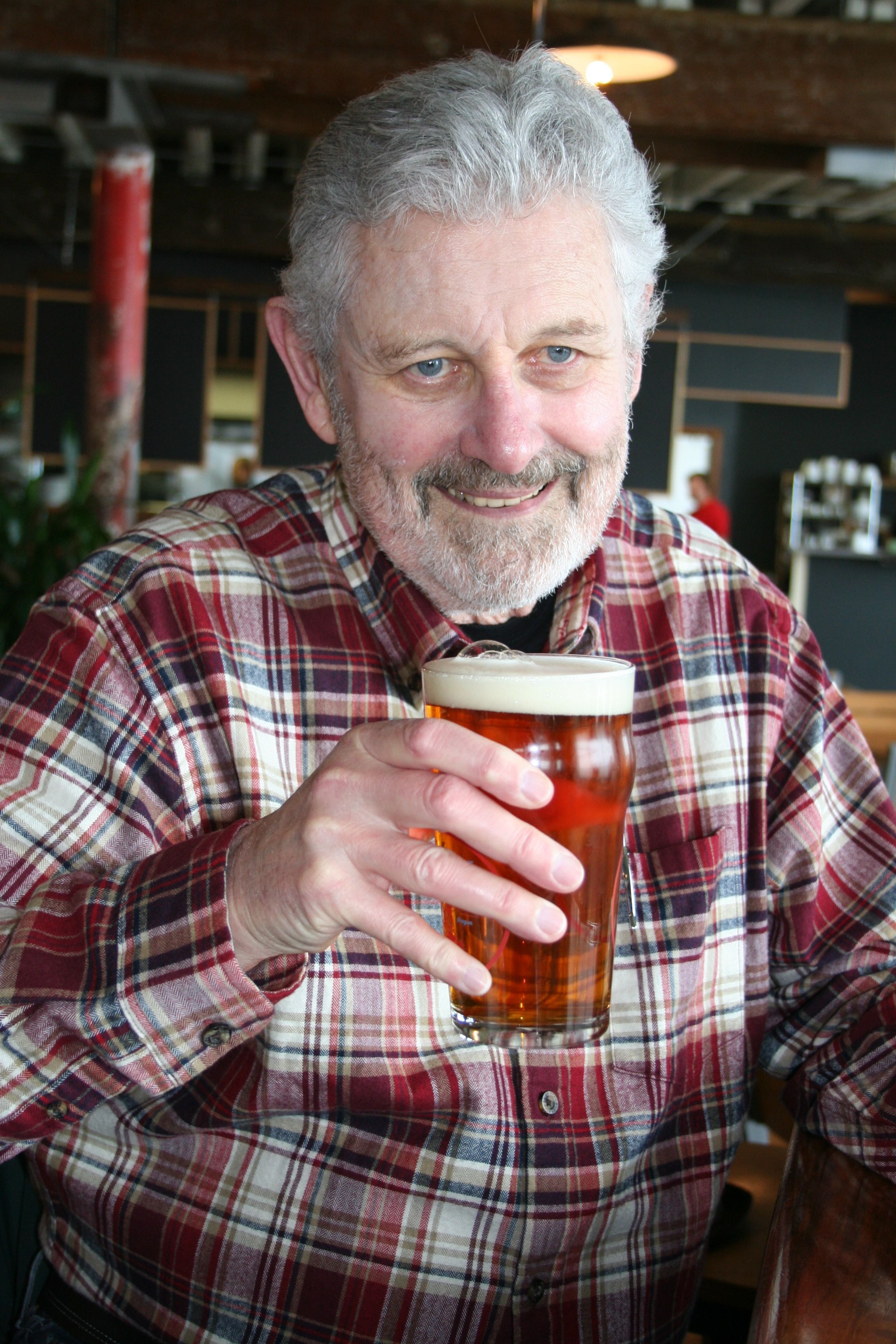 Born May 12, 1941 in Ledbury, Herefordshire, Great Britain.  
Died peacefully at home August 11, 2022, after a 15-month battle with lung cancer (never-smoker).
Peter was the only child of Beatrice Haskins and Richard Church, who was killed during the Battle of Britain.  He grew up with his mother and step-father, Eric Sanders, in Thanet, Kent.  He attended the Thames Nautical Training college, HMS Worcester, where, preparing for a career at sea, he learned the fundamentals of leadership, companionship, and made a lifelong friend in Barry Sillince.  Three years on the North Atlantic with Canadian Pacific followed.  He extended his marine career into rail and intermodal operations with CP, going ashore in Canada, eventually joining Universal Customs Brokers, Sea-Land Service and Votainer.  He spent his career in freight forwarding sales and marketing in both Toronto, Ontario, Canada and Seattle, Washington.  Shortly before retiring, he made a complete change, starting a small business called Your British Butler that focused on gardening and providing care for dogs and cats; that work brought him many new friends in his beloved West Seattle community.
 
He was a calm, kind and friendly man who loved to read history, to garden, to travel and to be anywhere near or on the water, particularly the ocean.   Moclips, WA and Manzanita, OR were favorite travel destinations.  He and Lorrie went to many trad jazz festivals and especially enjoyed hearing the Climax Jazz Band in Toronto.  His one visit to New Orleans was the fulfillment of a lifelong dream.   The "Old Worcester" reunions in Portsmouth and Greenwich were meaningful events and he loved visiting his adopted village of Burwash in East Sussex.
Queen Elizabeth and Winston Churchill were Peter's heroes. He valued family, family dogs especially Robby and his soulmate Oliver, jazz especially the trombone, IPA in a friendly pub especially the Elliott Bay Brewery in Seattle or the Feathers in Toronto.  He loved ships/boats/steam trains, model trains, history, news, current world events and Arsenal FC.  He treasured his Canadian and UK citizenships.  He had a British sense of humor and was always open to meeting new people for a chat.
His volunteer experiences included Childhaven, West Seattle Senior Center, West Seattle Garden Tour, and Master Composter through Seattle Tilth.  
Survived by his loving wife of 39 years, Lorrie, and sister-in-law Cindy Thompson (Ed) of Seattle, WA, his sons Jason (Jess) and Tyler (Deb) and grandchildren Elijah, Isaiah, Charlee, and Hannah, of Toronto, Canada.   His cousins were like the siblings he never had:  Branth (Ruth) Buckwell, Deane Corneil, and Lynda (Richard) Maude-Roxby.  And he cherished his many friends in all 3 countries he called home.
Much gratitude to Providence Hospice for easing his final journey.  Thank you to St. Anne Cancer Center for the treatment, compassion and hope you gave us.  A memorial may be scheduled at a future date.  In lieu of flowers, remembrances suggested to his favorite charity, the Salvation Army, animal rescues such as Old Dog Haven or Homeward Pet, or your preferred charity.
In his wallet, he carried a tattered piece of paper with a quote from Ralph Waldo Emerson:
"To laugh often and love much; to win the respect of intelligent persons and the affection of children; to earn the approbation of honest citizens and endure the betrayal of false friends; to appreciate beauty; to find the best in others; to give of one's self; to leave the world a bit better, whether by a healthy child, a garden patch or a redeemed social condition; to have played and laughed with enthusiasm and sung with exultation; to know even one life has breathed easier because you have lived—this is to have succeeded."
---
Comments
Lorrie, I am so sorry to hear about Peter.
I enjoyed seeing these pictures of him and your lovely life together.
My thoughts are with you and your family.
Malinda
---
I am so sorry for your loss. Thank you so much for sharing his story, it was a truly spectacular life.

Sincerely,
Dr. Nayeemuddin
---