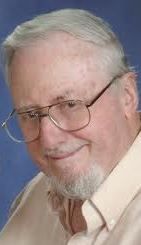 On Monday, February 8, 2016, Gordon Lloyd Harper completed his life at the age of 79.  Gordon was born October 2, 1936 in Neenah, WI to parents J.Lloyd & Beth Harper.
Gordon was an activist for justice at a very early age, e.g. in High School  he petitioned his neighbors on Woodenshoe Road to recall Sen. Joseph McCarthy.  A 1954 graduate of Neenah High School, Gordon was offered a full scholarship to Yale, which he turned down in favor of Denison University in Ohio.  He graduated in 1958 with a BA in English and went on to receive an MA in Religion & Art from the University of Chicago Divinity School in 1959 and an MA in English from the University of Chicago in 1960.  He accepted a position as Assistant Professor of English at Western Michigan in Kalamazoo and was there from 1966-71, at which time the family moved to Chicago to join the staff of the Ecumenical Institute full-time and, as he wrote, "to leave the academic world and change the world."
Over the next quarter century Gordon combined his passions for teaching, facilitating, and  making a positive global change to go on assignments to assist local communities to develop their own plans for the future.  Gordon and his family lived all over the Asian world – e.g., India, Singapore, Malaysia, and Taiwan.  He described his time in India as "the most profoundly demanding, spiritually empowering, time in my life."
From 1994 to last week, Gordon lived and worked  with the ICA/ ToP (Technology of Participation) as a trainer of trainers in facilitation skills and strategic planning methods.  As a member of Seattle First Baptist Church, he was very active in the Adult Education and Stewardship Commissions and helped found the Partners in Peacemaking component of Social Justice Ministries.  He also worked closely with the Occupy Seattle movement and the Church Council of Greater Seattle.
Gordon thoroughly enjoyed exercising with the Group Health Cooperative Enhance Fitness Class and working with the GHC Senior Caucus group.  He and Roxana eagerly looked forward to their annual pilgrimage to the Oregon Shakespeare Festival in Ashland and volunteer ushering at Intiman, Seattle Shakespeare Company and the REP.
In addition to his younger siblings, Carol, Doug, and Jim; Gordon is survived by his wife of 56+ years, Roxana, and exceptional children Geoffrey (Kayla), Stuart (Cris) and Elena, as well as his eight fantastic grandchildren: Brittany, Reuben, Tania, Ben, Gabriel, Alex, Lily, and Simon.
We deeply appreciate all of your prayers and expressions of sympathy and gratitude.  Your support is truly a blessing and, on behalf of our entire family, we thank you from the bottom of our hearts!
Should you wish to make a donation in Gordon's memory, he did request donations be sent to either of the following organizations:
1) ICA Archives Project, 4750 N. Sheridan Rd, Chicago, IL 60640
2) The Romney Fund, Seattle First Baptist Church, 1111 Harvard Ave., Seattle, WA 98122
---
Comments
Roxana, I admired and respected Gordon so much. As it turns out, he was in Divinity school in Chicago with my father-in-law. I would have liked to have been able to speak with Gordon about those days. Blessings of peace for you and you family.
Laura Westbrook Grover
---