PAUL FESLER DUNN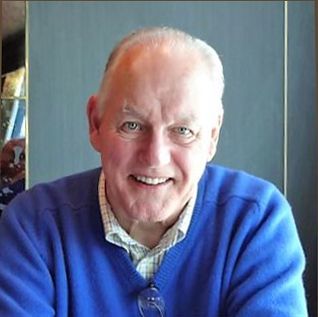 Paul Fesler Dunn died on November 11, 2020 in Seattle, WA, of complications from lung cancer. He was 88 years old.
Paul was born in Detroit, MI on September 30, 1932, the son of John Herschel Dunn and Vivian Frances (Shuert) Dunn. He grew up in Detroit, and graduated from Central High School (1951), the University of Michigan (1956) and Detroit College of Law – JD (1963). 
Paul championed civil liberties, wilderness preservation, regional history and co-ops. His first co-operative venture was buying an inoperable 1932 Chevrolet with four friends in 1951. At the university, he lived all four years in co-op housing as he put himself through school. 
After moving there in 1963, he was among the early advocates and members of the Puget Consumers Coop and REI. He helped set up OEO Legal Services and organized and staffed the Attorney General's Citizens Committee on Crime. 
He went on to work for the National Council on Crime & Delinquency (NCCD) in Iowa and New Jersey, and after returning once again to Seattle in the late 1970's, held a miscellany of legal and sales jobs.
He was an avid walker, cook and baseball fan.
Most of all, Paul loved the Pike Place Market. A Market resident since 1986, he loved its unique history, authentic vitality and community spirit. He was an integral figure in Friends of the Market, and served in leadership positions there and in the Market Merchants Association, as well as the Market Historical Commission. When the Market was under threat from private interests in the early 1990's, he was active with the Citizen's Alliance to Keep the Pike Place Market Public. 
Paul has studied the health of the Market's incubator small businesses, investigated how the Market is represented on maps, analyzed how Steinbrueck Park functions, championed the Market farmers, and determined first-hand who makes the best Reuben sandwich in the Market.
Paul resurrected the Market News and wrote a monthly column for 15 years, instigated the Friends of the Market history tours, carried out a survey of its trees, produced a Market video history, created a crafts catalogue, and produced a series of Market posters with local artists. 
He initiated the first series of Market cooking demonstrations, presided over several street festivals, worked for parity and balance within community factions, and kept the institutional memory of the Market's origins and purpose alive through his participation and stewardship in all the Market organizations. And he stayed until the meetings were over.
His business card read "Paul Dunn - Observing America Since 1932." An inveterate newspaper reader, clippings were his currency. But he did more than observe – he showed up. He showed up as a poll watcher in Florida during the 2004 presidential campaign, wearing a vest that said "You Have the Right to Vote"; on the back, it said "Know Your Rights." He showed up at the Downtown Peace Vigil in front of the Federal Building every Tuesday, rain or shine, for a decade, and as a weekly volunteer at the Market Food Bank for many years. He was especially pleased to have voted in the recent presidential election.
He habitually had a copy of the United States Constitution in his back pocket. 
Paul excelled in self-amusement and loved wordplay, which he called "airy persiflage." He frequently succumbed to malaprops, some of which were unintentional, but others were for effect. It was practically impossible to tell which. One favorite was "Anne's sister really loves that Italian tenor, Placebo Romero."  Another was (while discussing plot lines in a mystery movie), "Oh, that's just one of those . . . false fish (red herrings)."
He is survived by his companion of forty years, Kay Rood; two sons, Paul Harter Dunn of Buckley, WA and James Rossman Dunn of Mill Valley, CA, four nephews and two nieces. He was preceded in death by his brothers George Francis Dunn in 1938, James Coffin Dunn in 1985, and John Rossman Dunn, in 2009.
Donations in his name may be made to the ACLU, The Nature Conservancy or the Pike Place Market Foundation, 93 Pike St., Room 310, Seattle, WA 98101.
---
So honored to have called Paul my friend. He was so wise, so gentle, so passionate, so intelligent, so knowledgeable about the things in life that matter. I loved nothing more than to sit on Kay's front porch on Capitol Hill and have Paul walk through the screen door, eating an apple and sitting down into the conversation we were having. He taught me so much, informed me of details in complex issues made more understandable through his erudition. More than anything, Paul was a good man committed to true democracy, human rights, liberal concepts and policy and could be counted on to be present when you needed someone to stand next to you. We will miss him around our Holiday table. I loved Paul Dunn. I will miss him always. Love to his sons and family and especially to Kay.
Brad Trenary
---
Comments
Paul was a blessing to anyone fortunate enough to call him friend. He was a rare man of grace, humor, intellect, and integrity. His patience and kindness shone through his beautiful ready smile. I loved this guy, and I will miss him for the rest of my life. I celebrate his life because he was true gift to us. I mourn his passing because I feel a deep personal loss. My heart goes out to Kay Rood and Paul's family in their grief and loss as well.
Mike Darr
---