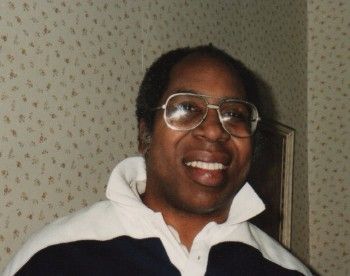 January 11th, 1948 - December 13th, 2015

Robert Lee Hall III, Bobby, was born on January 11, 1948 in Seattle, Washington to Robert and Delores Hall.  He was born at the same time his mom's sister Lucille was giving birth to his cousin Leon Hendrix.

Bobby was always inquisitive and sought after knowledge.  He was known as the one who could hold a conversation about any topic.  Bobby attended and was confirmed at Beacon Lutheran Church and faith continued to be an integral part of his life. He imparted his faith to his children as well.

Bobby was a part of the Upward Bound program that he credits to his success in being the first African American to graduate in Chemical Engineering from the University of Washington. Bobby would go on to work in the field of engineering and became an expert in water purification.  His ultimate dream was to start a non for profit to help provide clean drinking water after catastrophes like Hurricane Katrina.  Always an advocate for justice, Bobby wrote a "Health Risk Assessment of Agent Orange in a Vietnam Veteran" that helped Vietnam Veterans receive benefits from sickness caused by Agent Orange Exposure.

He ran track and played football at Franklin HS, graduating in 1966.  Some of his favorite pastimes were chess, Kung fu, fishing and team sports.  He shared his passion through teaching many family and friends.  In 1968 Bobby married his high school sweet heart, Nancy Mitton and both graduated together from the  University of Washington in 1970.  Together they raised seven talented children who are each forever grateful to have such a loving father.

He was preceded in death by his son, Landon S. Hall; his sister Julia Julien, his mother, Delores Hamm, and his father, Robert L. Hall.  He is survived by his children, Marcus Hall, Dustin Hall, Jason Hall, Shawn Hall, Meleah Hall and Seattleite Satellite; his sisters Roberta Langworthy and Delores Bundy; his brother, Edward Hall; nine grandchildren and numerous cousins, nieces, and nephews.

The funeral service was held at Seattle Unity Church on December 29th, 2015, followed by a graveside burial service at Evergreen Washelli Cemetery.
 
---
Comments
My sincere condolences to you, Robert's Family. I remember him well as we both graduated in the Class of 1966 from Franklin HS. May God Grant you Comfort and Strengthen during this difficult hour is my prayer.
Rev. Barbara Smith-Daniels
---