Michael Carsiotis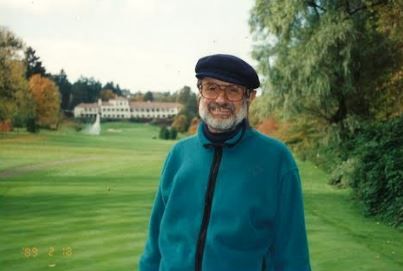 Michael Carsiotis, born in Manhattan on May 28, 1930 passed away peacefully in his Seattle home on August 20, 2016 surrounded by the love of family & friends.  Michael's intellect, quick wit, kind heart and unending interest in history, science, languages & literature are unforgettable.  He was outspoken and conscientious for causes he espoused, particularly social justice & human rights.
Dr. Carsiotis received his PhD from New York University in 1959.  A Professor of Molecular Genetics at University of Cincinnati Medical School for over 30 years, he also published research for the Environmental Protection Agency & American Society of Microbiology. Dr. Carsiotis retired to Seattle in 1992 and became an active volunteer at the university, hospital & library.  Michael was deeply passionate about his Greek heritage.  He loved visiting family in France & Greece, and was equally at home in both cultures.  He was a loving father & faithful friend.
Michael is preceded in death by his wife, Cynthia Wilson-Carsiotis.  He is survived by 3 children, Selena Carsiotis, Adrian Carsiotis & Damon Ellingston Carsiotis (Danielle) and 2 granddaughters, Paige & Persephone.  He leaves behind his sister Anita Cesbron of Paris, France as well as many cousins, nieces, nephews & lifelong friends all of whom will miss him very much.  
A 40-day Memorial/Celebration of Life will be held on Thursday, September 29th in the Community Hall at St. Demetrios Greek Orthodox Church on Capitol Hill (2100 E Boyer), beginning at 11:00am and followed by a light lunch of Greek food.
In lieu of flowers please donate to KUOW public radio "In the name of Michael Carsiotis." 206-543-9595
---
Comments
---