Richard Frank Seiler Sr., Ph.D.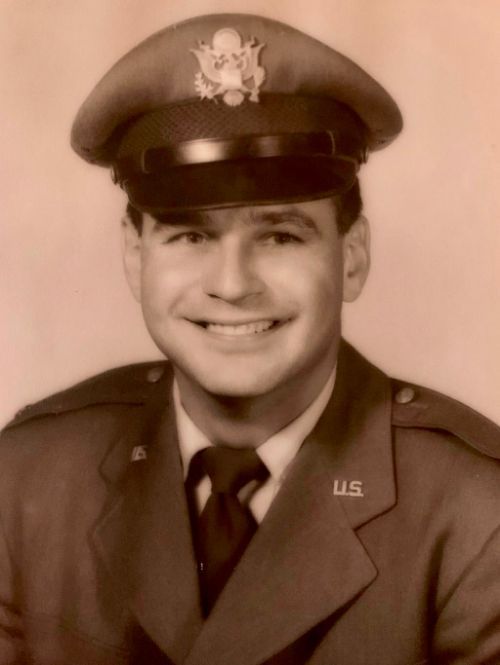 Richard Frank Seiler Sr., Ph.D., 88, of Seattle, Washington, passed away Saturday, June 22, 2019, surrounded by close family.  Born September 14, 1930 in Galesburg, Illinois, he was the son of the late Col. Frank J. and Marguerite C. Seiler.
Richard is survived by his second wife Helen Seiler of 35 years. He is preceded in death by his brothers James and Jerome, and his first wife of 38 years, Janet Virginia Seiler with whom he had 4 children, Katherine Galagan (Joseph) of Seattle, WA; Richard F. Seiler, Jr (Debbie) of Sequim, WA; Gretchen Haskins (Paul), of Curdridge, England; and Mary Melen (Henrik), of Frisco, TX. He is also survived by 8 grandchildren; 1 beloved great-granddaughter; 3 stepchildren, David, Loretta and Gary Lanz, and their spouses, children and grandchildren; and numerous nieces and nephews.
Richard had a distinguished career, including serving as a pilot in the US Air Force during the Korean War, and achieving his Ph.D. in Physics from The Ohio State University. He worked for Boeing in Seattle for over 25 years and was Chief of the Physics Department.
Growing up in a family of three brothers, he loved sports and, in particular, was an excellent golfer and basketball player. He was president of the Meridian Valley Country Club in Kent, WA; some called him the medicine man for the excellent advice he would give to help others with their golf technique.
His sharp intellect, storytelling and sense of humor will be missed by all who knew him.
No memorial service is planned on his request. Our thanks to Karin Madwed, MD for her many years of care, and to the staff at the Summit. Remembrances may be directed to the American Heart Association. May he rest in peace and know that he was loved by his family and those whom his life touched.
---
Comments
Rest in peace Richard. Terry and I loved our times together over many years. You and your brothers were my childhood friends and I loved the times I had with your Father (junior) and your Mom (toosie)
    
robert w olson
---
Seek Ye The Lord
While He May Be Found
Call Upon Him
While He Is Near
and
Only One Life Will Soon Be Past
Only What's Done For Christ Will Last
These two wooden plaques hung in my room growing up, amid hundreds of Sports Illustrated pictures of the football stars of the day.
My father's room in heaven is no doubt covered with the golf stars of his day, along with all of his family and friends and a number of cool cats!
- Richard Seiler Jr.
---
I miss talking with you and seeing you, but you are here in my heart and I think of you often. The traditions you honoured that I still enjoy, the high standards you encouraged me to aim for, and a great sense of fun and games. Thank you for all that you have given me! XXX
- Gretchen Lynne (Seiler) Haskins
---
I was very sorry to learn of Dr. Seiler's passing. I worked for him at Boeing for about 4 years in the 1970s, even though I was located in Huntsville, Alabama. It was his management insight that allowed me to work with his brilliant group of physicists, even though I lived 3,000 miles away. I learned so much from him and from his group, and will always be grateful for the opportunities he gave me. He was a great leader at a difficult time for the science side of The Boeing Company.
 
Dr. Ronald I. Miller
---