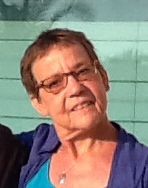 Carolyn KEIM
June 5, 1952 - September 10, 2014
Carolyn was born in Whittier, CA to William and Alva Rylee Keim who were both educators. She began to develop a love of theatre at the age of seven acting in a community theatre production in which both of her parents performed and her father also built the set. In addition to the theatre, she grew up sharing her mother's activism in progressive politics.
When Carolyn was in her late 20's her focus changed from acting to costuming. She met her partner Connie Rinchiuso in a costume shop at the University of Montana. In 1980 they moved to Seattle. Carolyn has been the Costume Director at ACT Theatre for 30 years, a job that she loved and excelled at, working along side Connie.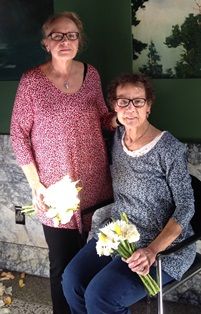 Carolyn developed pulmonary hypertension and IPF, and a double lung transplant at the University of Washington extended her life for nearly 8 years.
Carolyn and Connie were able to be married in April of this year. Carolyn is survived by her brothers Jay and Curt and their loving families and by the family of friends who provided her support network during her illness and hospice.
A celebration of life will be held at a later time. Remembrances can be made in Carolyn's name to ACT Theatre and the University of Washington Lung Transplantation Program. 
She would encourage you to both register as an organ donor and to see a play.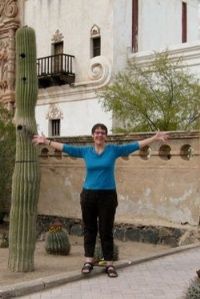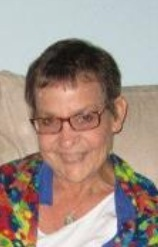 ---
Comments
She was an amazing person. Be an Organ Donor and see a Play! Gotcha Carolyn! You will be missed!  --Jay Keim
---
Aunt Carolyn was the strongest woman I have ever known. She was also extremely intelligent, funny, and loving. I've always looked up to her and still do. You made such a positive difference in my life. Carolyn was able to live 8 more years because of organ donors - please, please become an organ donor. I love you.  --Erin Keim
---
I'm still trying to wrap my brain around the idea of a world without this beautiful, fiercely smart and loving woman, and treasured friend. thanks to her family for making her and sharing her with us. she will be missed, beyond words. xxxdz --david zinn
---
Carolyn made such a difference in my life and in the life of hundreds of performers of all ages in the the theatre. She was a bright light and strong force in the community and will be missed beyond measure. --Jenn Lyon
---
What a vibrant force in the world Carolyn was! Generous, funny, demanding, thoughtful. It seems to me that I've known her practically my entire Seattle life. She and Connie made my wedding dress when Jim Verdery and I married in 1984. My heartfelt best wishes to Connie and all of Carolyn's family, both near and far. She will be remembered with joy and love. --Cameron Dokey
---
It was always such a joy to cross paths with Carolyn. She was always so loving and welcoming, especially to our son (Brandon) and family as part of the extended ACC family at the ACT. We will sure miss her positive aura and grace. - Jon Engman
---
It was an honor knowing you, Carolyn. Safe journey. --Lisa Koch
---
Dear Connie:
I am deeply sadden to learn of your loss of Carolyn. Having the opportunity to work with the two of you taught me more about the costuming work than you can imagine. I was blessed to know and work with you both.
- Jan
---
Always a joy to work with both Carolyn and Connie. I was stunned to learn last night as I attended a performance at ACT that Carolyn has left the building... She was thorough, creative, brilliant, funny, caring and had a welcoming and friendly smile that could not be beat. I will miss her and miss her and miss her.--Zoaunne LeRoy
---