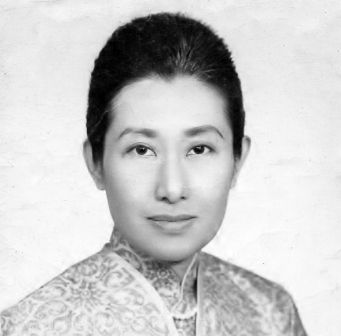 Mrs. Yalan Chang Lew, wife of the late Ambassador Yu-Tang Daniel Lew, passed away on July 14, 2014 at the age of 97. Born on April 29, 1917 in Shanghai, she was the daughter of Zhang Qun, former prime minister of China and one of the revolutionaries who established the Chinese Republic in 1912, and Helen Ma Yu-ying. After studying at the McTyeire School and the Eliza Yates Memorial School, she came to the United States in 1938 to study piano at the New England Conservatory of Music. In Boston, she met her future husband, a 1932 graduate of Seattle's Broadway High School, who would later receive his doctorate at Harvard University. The two married and for almost 66 years lived and traveled around the world as diplomats, teachers and peacemakers before making their last home on First Hill in Seattle. Humble and gracious, she treated everyone, whether a nation's first lady or a household staff person, with the same respect, interest and care.
 
Her husband having predeceased her in 2005, she is survived by three sons, John, Anthony (Kathleen) and Brian; three grandsons, Wesley (Nicole), Gerald (Debbie) and Matthew (Brandy); and five great grandchildren, Lauren Yalan, Carter James, Pearson James, Parker Daniel and Adam Frank Yüan who all miss her love and care. She is also survived by her two younger brothers and four sisters-in-law, who became true sisters to her.
 
The family is grateful to those friends who have expressed their love and admiration for this woman of deep faith, who was the epitome of empathy, encouragement and elegance. The family is also grateful to Evergreen Health Hospice Care, which provided outstanding support: she had looked forward to visits with Carol, Ann, Darcy and others who gave such thoughtful care, and Gerard, the hospice volunteer, who gave her pleasure playing the piano with élan. At her request, there will be no memorial service. 
---
Comments
You were a beautiful woman. Both inside and out.
John
---